Many of us share a particular trait; we're attention seeking, spotlight loving, center stage craving marketers. The pride felt when we've shared something spectacular with those we admire—or better yet, those we dislike—is a special kind of thrill. Brands want to be noticed as well. The only difference is that they need to reach the right audience at all times in order to earn relevant attention. Without targeting a proper audience, which differs for every brand, the responsiveness received doesn't matter enough to make a difference.
That's where we come in. We're here to ensure that brands obtain a return on their investment through audience remarketing. By focusing on social advertising, retargeting, and e-mail marketing, brands can have a conversation with those actually interested in responding.
There's a reason social media has become such a key player in the world of online advertising. Platforms such as Facebook allow brands to find new and potential clients through advertisements. As we all know, everything done online is tracked and all information entered is collected—potentially annoying for the general public, but fabulous for marketers. On Facebook, brands can exclude locations they don't care to target and include those that have significance. They can go further than merely citing wanted demographics and choose an audience based on possessed interests listed in users' profiles, as well as behaviors exhibited through online activity. Moreover, the information brands already have without the platform can be inputted in order to target existing or similar customers. This custom targeting is simply done by uploading contact lists, remarketing to those who have already visited the brand's site, and finding lookalike audiences.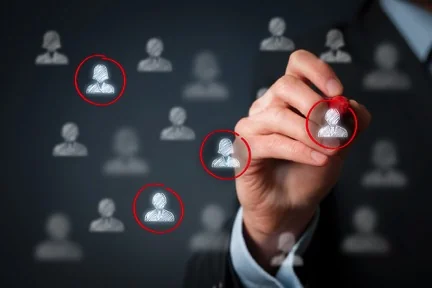 Aside from meaningful social advertising, general retargeting is essential for brands. Retargeting is customized advertising that focuses on defined audiences at the right time. This differs from social advertising because it records all of the visitors that have been to the brand's site, and then displays advertisements for that brand on sites looked at later. Software such as AdRoll does this by placing a particular code in the footer of the brand's page, in turn creating the visitor list. Potential customers can be retargeted everywhere they go online.
Throw in e-mail marketing and hit the trifecta. E-mail marketing occurs when a brand sends messages in the form of advertisements, requests for business, information, or sales through, you guessed it, electronic mail. Done wisely, it can produce great results for brands—and the environment! A very effective way to participate in e-mail marketing is by utilizing applicable software like Mail Chimp. It allows brands to generate a list of e-mails that is then segmented into customers' demographics, behaviors, spending habits, and other important criteria. Constructed e-mails are sent out to reach specific members found on the list. Personalized communication allows an increase in brand loyalty, and eventually in business.