Mabbly had the pleasure of attending Chicago Tech Week a talk by Sprout Social co-founders Aaron Rankin, the CTO, and Justyn Howard, the CEO. Sprout Social is a social media management platform that has been around for four years since it was founded in Chicago. About a week ago, the company secured more than $8 million in funding. Sprout Social's co-founders spoke to the Tech Week audience about the future of social media and made an interesting comment on social media for businesses.
Who works on social media in your company? Is there one designated person, most likely a marketing employee that tends to it? While it is important to have the front lines manned by individuals that specialize in digital marketing, communications, and, most importantly, social media, Sprout Social says that it is important to your company as a whole and the information that it generates has a lot of use.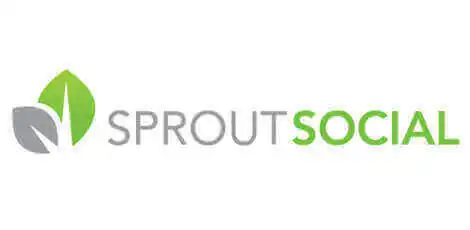 For example, if someone tweets that your company's product is faulty or has an issue, then that tweet should be addressed by a communications professional, but the customer service team should see this message as well and follow up, and then the engineering or design department should be notified that there is an issue. There are many social media exchanges that have an impact to many departments, not just one person
In the modern age in which consumers and companies have almost constant interaction through social media, various departments of your company cannot afford to miss information or this opportunity to communicate with customers. Social media is now one of the most important resources in digital marketing. So take the time to introduce your employees, at all levels and departments of the enterprise, to proper social media practices and tools.