What Is Digital PR?
In an ever-evolving digital landscape, traditional industries like marketing and PR develop over time, and defining them becomes increasingly difficult. Before we move on, let's focus one question: what exactly is digital PR? We understand traditional PR, but how does it change in a technology and data-driven world? At the foundational level, the definition of digital PR is a method of building relationships, which is used to increase online brand presence. It's more than establishing a network; it's establishing an ecosystem of thought leaders and entrepreneurs. Others define it similarly, saying, "Digital PR is all about combining traditional PR with content marketing, social media, and search." It's a matter of cross-promotion, and as Social Media Today says, it's a simple equation: "Repurpose + Value = Content Marketing."

But why digital? Well, our lives are entirely attached to the digital world, so mu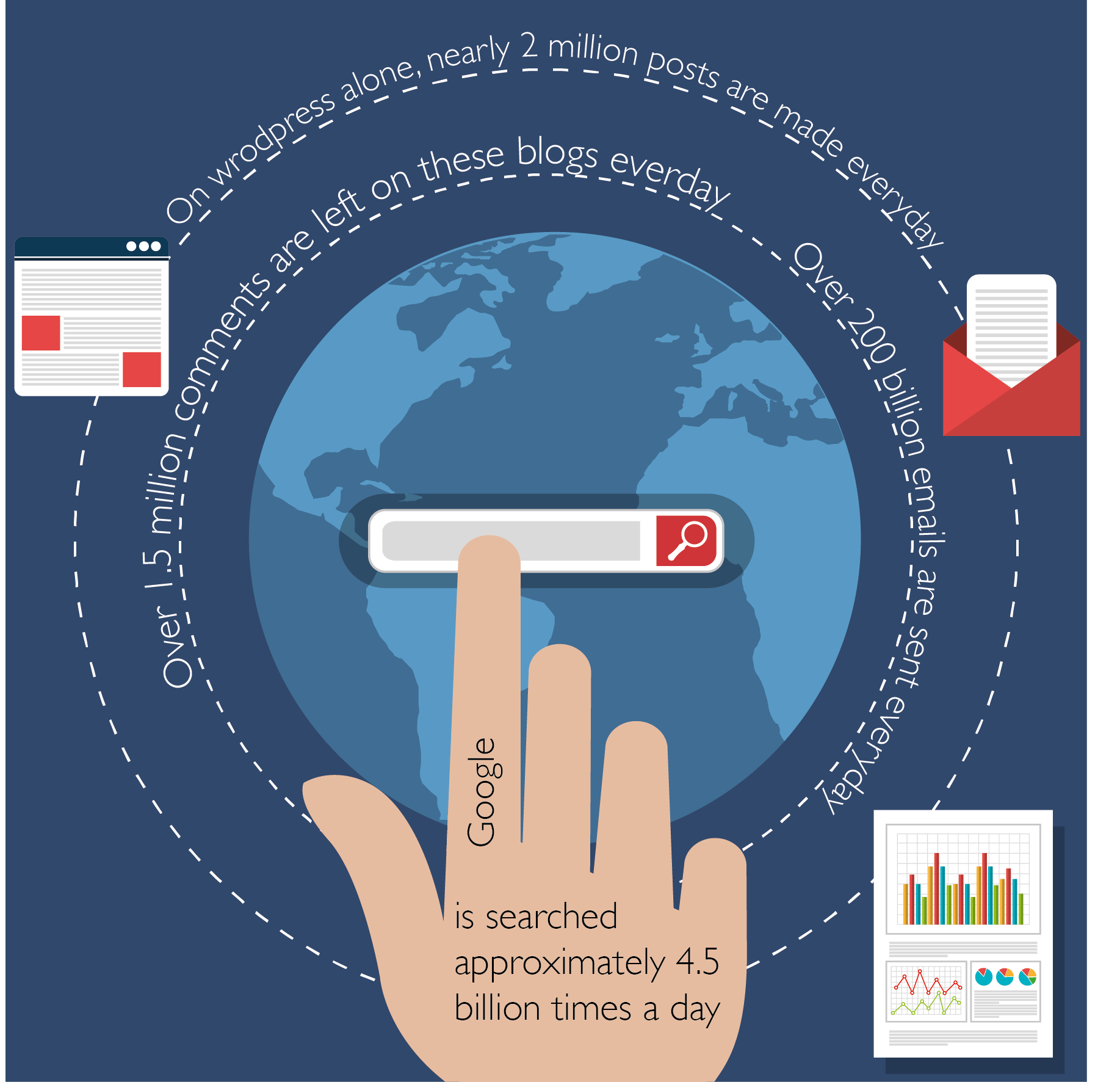 ch so that people spend about 4.7 hours on their phones every day. Still don't believe us?
Check out these stats:
On

WordPress

alone, nearly 2 million posts are made every day

Over 1.5 million comments are left on these blogs every day

Over

200 billion emails

are sent every day

Google is searched approximately 4.5 billion times a day
In a nutshell, digital public relations is leveraging relationships to share strategic and specific content in order to establish and increase the online presence of a brand. However, as with all things PR and marketing, there's more to unpack from this basic definition. Let's take a deeper look at how digital PR plays a role in SEO, and what it means for your brand.
Digital PR versus Traditional PR
Traditional PR and digital PR are two different animals. When we think of traditional PR, we think of press release after press release. The big difference, though, is the presence of the internet and a digital audience. Needless to say, the key thing to note here is how much larger of an audience digital PR can reach. Traditional PR relies on physical media, which has its limitations, to say the least. In fact, it can only reach people through physical documents. Digital PR doesn't have to put up with these barriers. Virtually anyone can be reached with a strong digital presence, and this means more tools with which to target specific audiences. When 85% of adults use the internet and 67% use smartphones, the message is loud and clear – companies need a digital presence. Of those smartphone users, 65% of mobile traffic comes from iPhone and iPad users. PR is no longer a matter of throwing something out there and hoping it sticks. It's now a matter of research, quality content, and audience engagement. It's a lot of work, but the payoff is far more noticeable than traditional PR.
Digital PR Tactics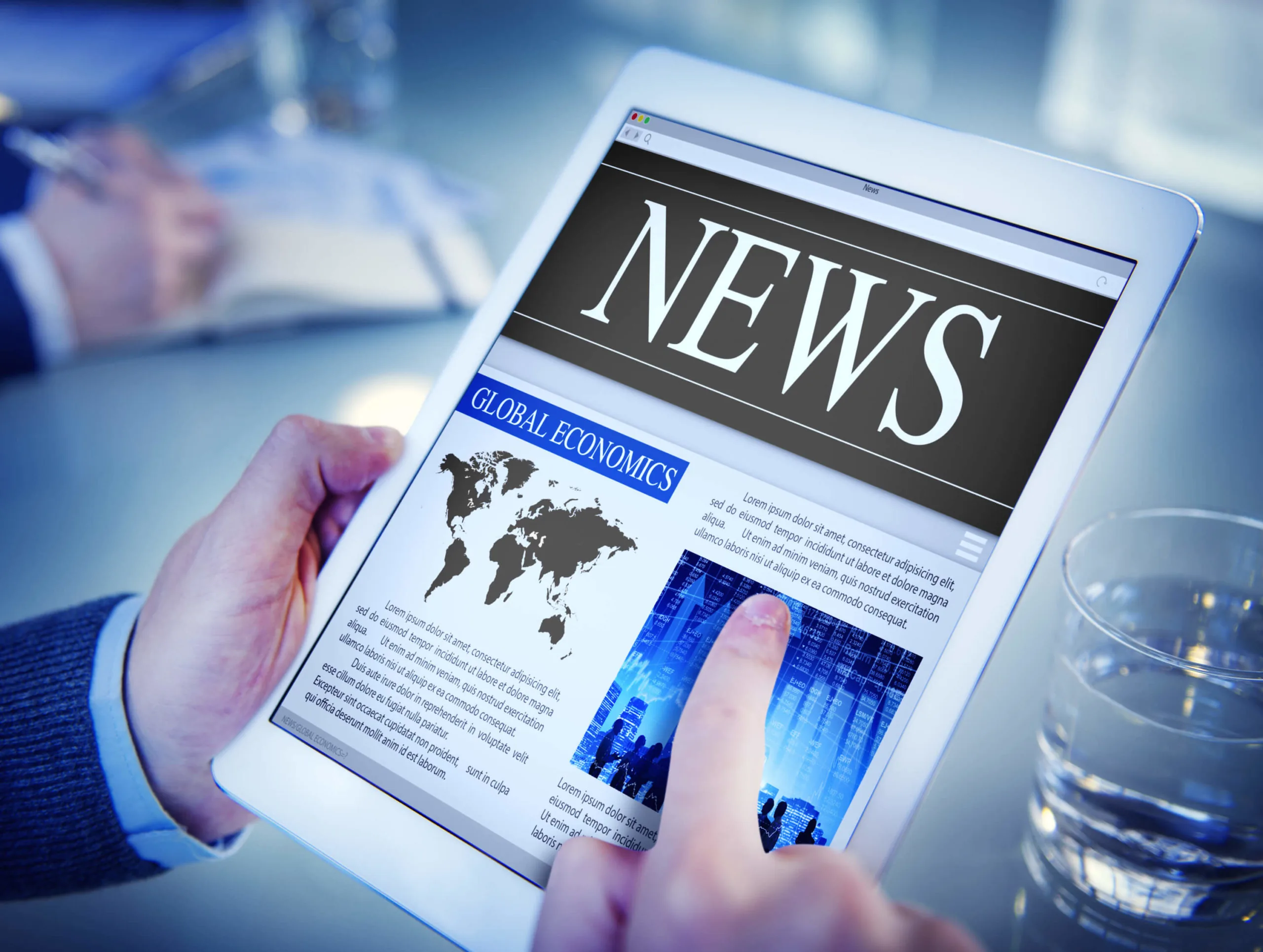 Because digital PR revolves around placements in various publications, it's important to understand exactly how to leverage these publications and create strong content. There are a few strategies to keep in mind when doing so. As Cognition says, the first step is to understand your audience. Study the publications they follow, understand their interests, their passions and find a way to connect to them. If you're a marketing startup, for example, you wouldn't try to get placed in a sports blog. However, if you get placed in a marketing column in, say, Forbes, you're immediately reaching the exact audience that cares about what you have to say. You'll get shares, likes, retweets, and general social appreciation.
These aren't tactics that will give you instant success. It takes research, planning, and a team of people executing to get noticed – the process is actually quite lengthy because you have to be vetted. Once you secure a piece published (congratulations!), it's time for you to blast it out there.
Never underestimate the power of social media. Facebook has almost a billion users who spend an average of 21 minutes on the site each day, which foster over 4.5 billion likes, about 4.75 shares, and account for 350 million photos uploaded each and every day. In addition, over 500 million tweets go out every day. These statistics are why you share it on Facebook, tweet it out there, and make sure LinkedIn's 400 million users hear about it. Finally, repurpose your content in other posts and articles to boost their presence. It'll bring more views, which means a more substantial standing as a thought leader.
Digital PR Strategy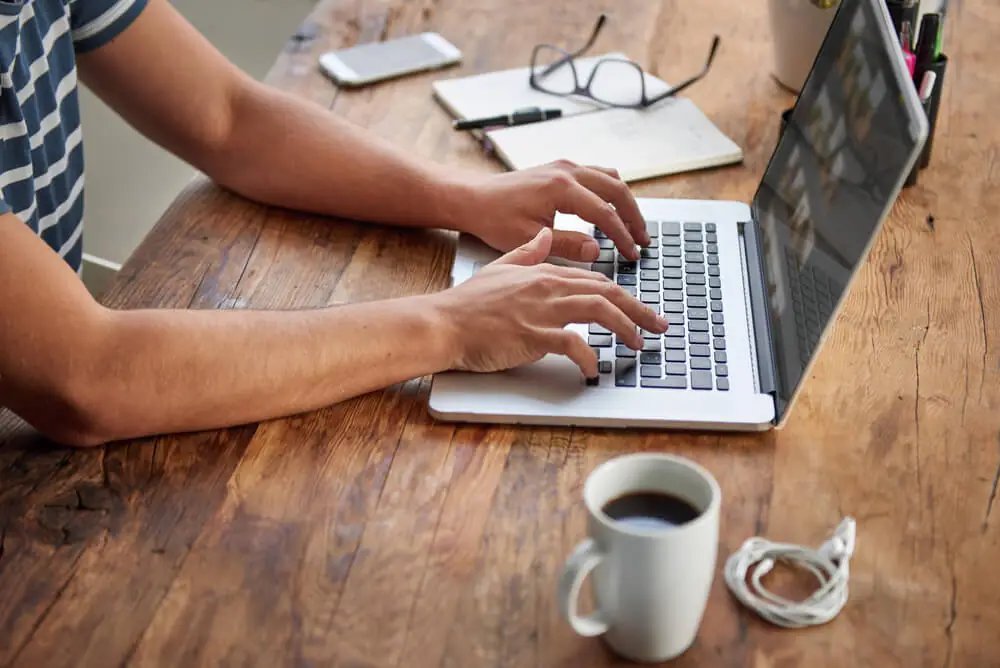 Of course, digital PR isn't a matter of writing something and becoming immediately famous. If it was that easy, the entrepreneurial world somehow be even more packed. A great digital PR strategy has the potential to establish your brand as the top in the game, but it isn't easy. There are a few steps to follow.
First, you have research and analytics. This is the nitty-gritty stage where your hands get dirty. Develop a strategy, complete a SWOT analysis, examine the successes and failures of competitors – it all happens here. It's not easy, nor is it particularly glamorous, but it's absolutely crucial to the success of your PR campaign. After this, make sure that your content is relevant. Nothing turns away audiences like content that doesn't apply to their lives. Make it interesting, snappy, and informative. Otherwise, they simply won't care.
Your third step is to be realistic. Understand your client's motives for digital PR. Why are they doing what they're doing? What can they say to impact more people? What channels would be most appropriate for their voice? Finally, that brings us to integration. Repurpose your content! Reuse it across different channels in different ways to reach more people. There's nothing to lose and everything to gain – take advantage of it.
Now, this is all fairly difficult to do without a team of experts, and that's why we always recommend working with a team of people that do this for a living. A digital PR agency can handle this difficult and rigorous process while tying it in with your SEO rankings, allowing you to focus on what you do best.
Interactive PR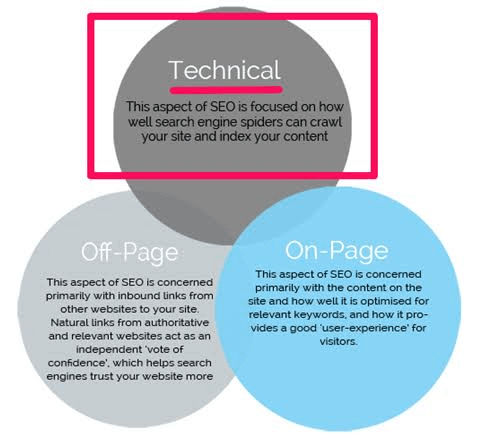 Interactive PR is "a combination of search-optimizing press releases, creating social media releases…blogger outreach and the use of social media to promote company news and announcements." Interactive and digital PR are similar, but they're not quite identical. Rather, they're two strategies that go hand-in-hand. Interactive PR requires two-way communication, so it much more heavily involves public opinion and input. It involves spoken word while building relationships. Essentially, it's an approach that's new and underutilized, making it a perfect approach for companies looking to take their PR to the next level.
SEO and PR
Now that we have a grasp on what digital PR means and understand its differences from traditional and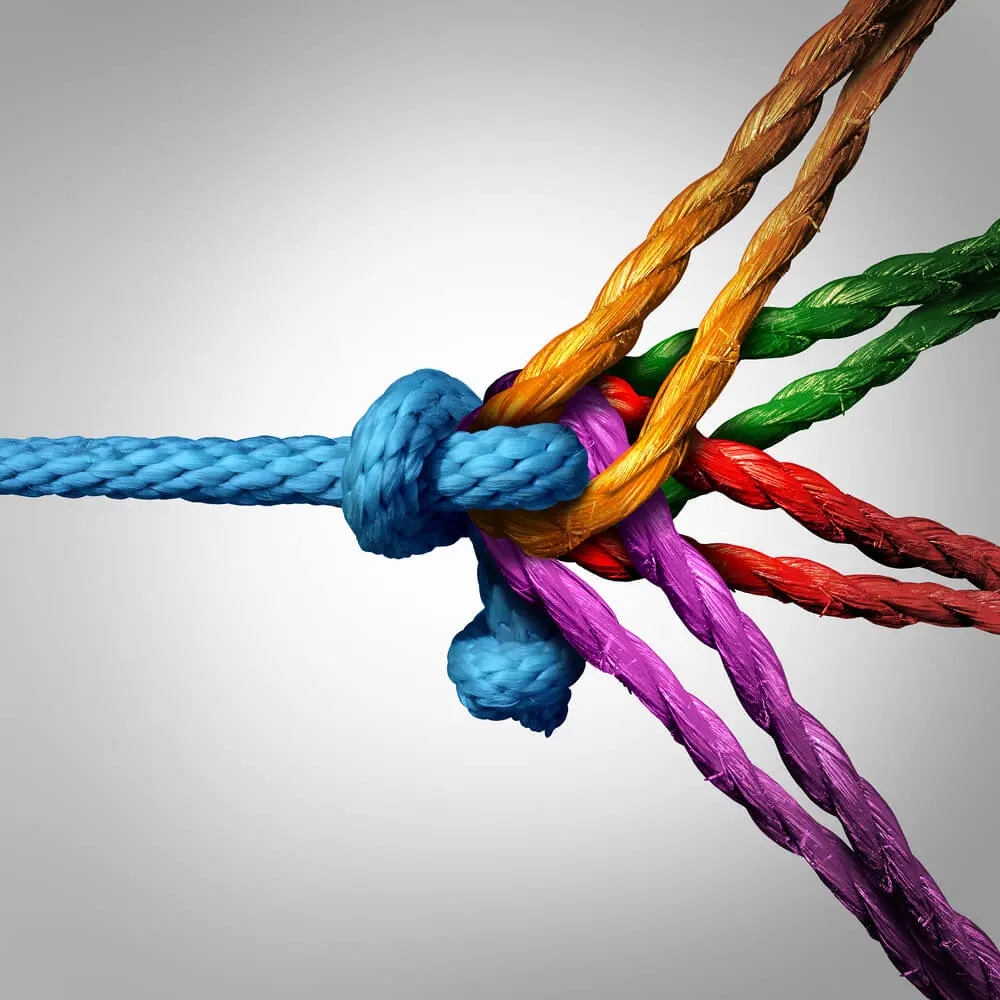 interactive PR, we should discuss how SEO plays into it. It ties in with interactive PR because the lines between PR and SEO are so blurred. The two play such a huge role with one another that it's a wonder that companies attempt to have a fully formed strategy without boosting up the efforts in both realms.
Of course, this raises a question: why is this happening? Essentially, Google's algorithm is continually updated and changed, which means rankings are regularly updated. Their index is monstrous – it's over 100,000,000 gigabytes and they spent over a million hours building it. Because of this, PR and SEO experts eventually teamed up to figure out how to reach the first page of a the Google search results. Both have mutual goals that need to be achieved, and this simply can't be done unless the two worlds collide. As such, you have today's SEO and digital PR practices.
To help improve SEO rankings through PR, there are a number of digital PR tools out there that entrepreneurs need to embrace. Spike and MuckRack, both paid options, are particularly popular ones, but free alternatives like Tumblr are great as well. Don't hesitate to research different options – you never know what you will find, and the secret to digital PR and SEO success could be right around the corner.
What Does It All Mean?

Digital PR is storytelling for a broad, digital audience. It's brand establishment. It's content creation and sharing. It's the future of marketing, and an ever-increasing number of companies are embracing digital PR services. All kinds of audiences are online. 97% of people between 18 and 29 use the interne
t, 93% between 30 and 49, and 88% between 50 and 64. A digital public relations agency has the tools necessary to boost your brand, your SEO, and your audience engagement. Quite simply, the line between PR and SEO is blurrier than ever, and it's not going to get any clearer while digital PR tools continue to change the game. When you consider that an alarmingly low number of B2B marketers have a content strategy, it's obvious that companies are missing out on a goldmine. If you think you need help, consider hiring a digital public relations agency to help you with all of your digital PR and SEO needs. There's nothing to lose and everything to gain.
For more up to date stats on ecommerce check this out!