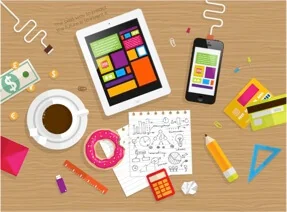 Newspaper advertising is all but extinct, and although TV ads are still the moneymakers, it is digital media that will soon rule the marketing world. Creative momentum has gotten behind digital marketing because it is the hot, new-ish thing, but mostly because its open format lets you do just about anything. There's only so much you can do with TV ads. Even the most creative TV spot is still basically just a short video on one single platform. Digital media comes in all shapes and sizes and can be customized for a plethora of marketing platforms, and marketing agencies are taking notice.
YouTube has emerged as a lucrative marketing tool because using it is free and has incredible reach. More than one billion unique users visit YouTube every month to watch its six billion hours of video, and that number increases with 100 hours of video uploaded to the site every minute. Most importantly, Nielsen says that YouTube reaches more 18 to 34-year-old American adults than any cable network. These statistics hardly include the reach of viral videos, which transcend the internet and become a part of popular culture that is shared with people that may not visit YouTube regularly.
Enter Thinkmodo. Thinkmodo is a New York-based digital marketing agency that specializes in viral videos and has already worked with big name clients like Sony Pictures, AMC, Cosmopolitan, 20th Century Fox, and more. It seems like there is no formula to a viral video, but Thinkmodo figured something out because they are the ones behind several viral videos that quickly racked up millions of views. Perhaps it is wit that is fueling the Thinkmodo machine, as this staff of three is led by a former Saturday Night Live writer. A few more similar niche agencies have cropped up across the country, but they are few and far between – for now.
Animated GIFs are also becoming a marketing tool that is inspiring firms to dedicate themselves to the medium. These animated GIFs are like digital billboards and have a much better return on investment than banner ads. This trend has become popular with TV broadcasters, movie promoters, and even products from Dior, AT&T, Trolli, Veterans United, Converse, Jansport, and Fresh Step.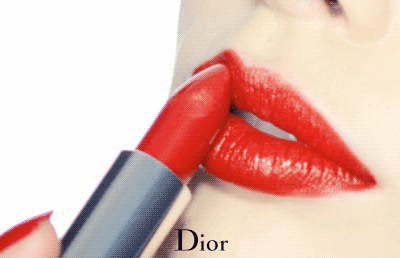 The final frontier, for now, in digital marketing is digitizing… everything. UK-based
Evrythng
has created a range of applications to make products "smart," as its website says. Companies can use this technology to track products in the supply chain and have access to innovative analytics, but it can also be used as a marketing tool, and that is a large side of its business that is poised to grow. Is your refrigerator on the fritz? With this technology, some day the fridge will be able to locate for you the highest-rated repairperson in your area. For now, Evrythng does offer services for social media, tracking, reward programs, and even some digital customization of products.