Being everything to everyone may have been a winning strategy in the past, but it's niche brands that are finding success in today's society. Whether your offerings are limited solely to an electronic toothbrush with replaceable heads, a delivery-friendly mattress, or beautiful eyeglass frames, there's a place for your niche brand in today's millennial-driven market.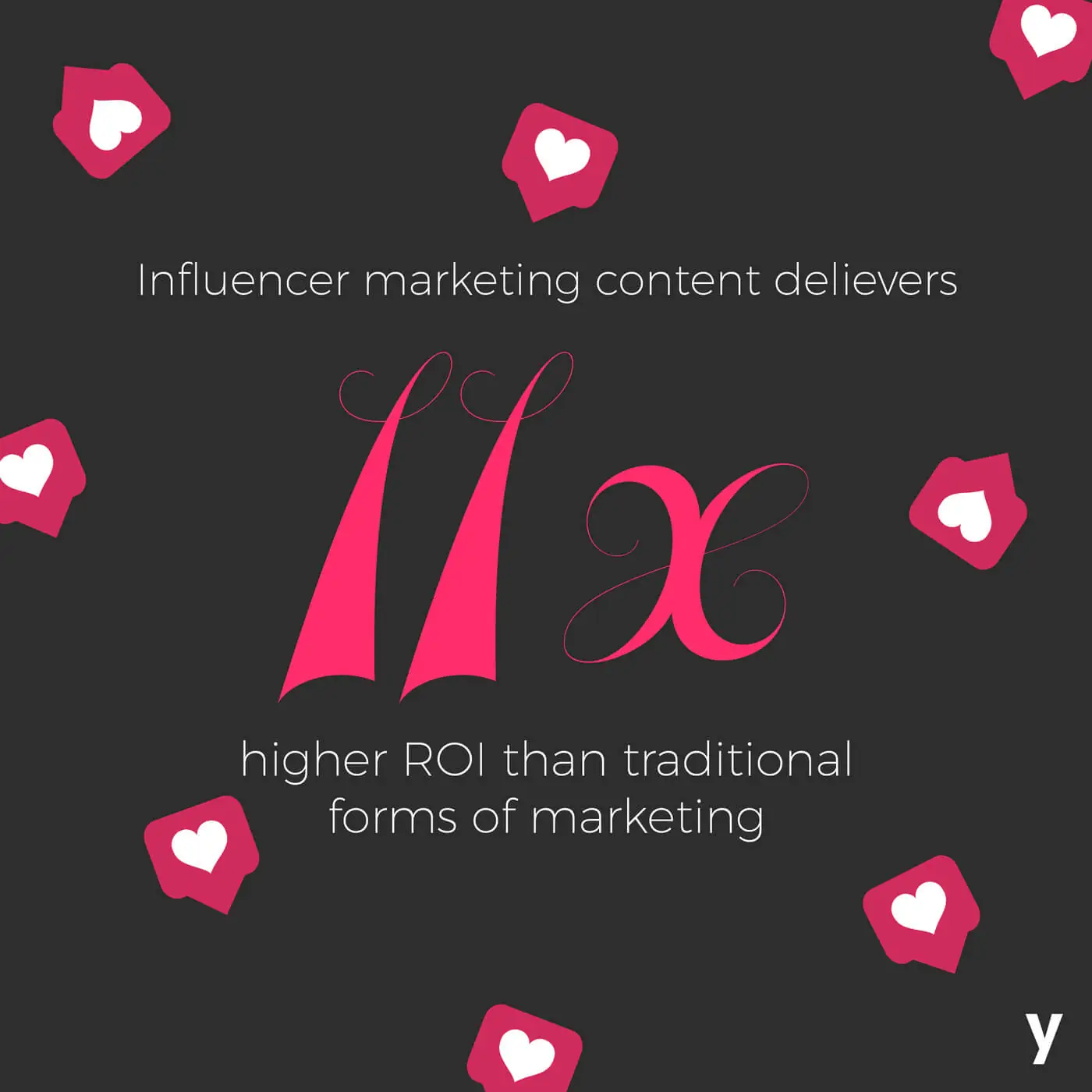 But offering products is not the same as actually selling them. Most brands realize that it's a mix of marketing mediums that gets the job done, and Word of Mouth is the most powerful of them all. You can't technically pay for Word of Mouth marketing, but you can encourage it happening by partnering with local influencers or other niche influencers. Influencer marketing content delivers 11x higher ROI than traditional marketing tactics.
Successful influencers pick a clearly-defined niche, and aim to continuously delight and engage with their audiences with content that falls in line. By sharing information from other authorities in their niche, and relevant brands, influencers take part in niche curation. Getting a niche influencer to write about your brand/products, or share about you on their social channels is no easy (or cheap!) task. But there are still many benefits to be gained by identifying them and curating content from them, while also building a long-term relationship.
To take advantage of Word of Mouth influence that comes from niche curation, the following tips can be of assistance.
Identify Top Industry Authorities
To provide value with niche curation, you have to curate from the best of the best outlets. A tool like BuzzSumo can help you correctly identify articles and outlets (and influencers!) with a lot of buzz around them. In fact, 49% of consumers say they rely on recommendations from influencers when making purchase decisions. 
Pick three to five outlets, and sign up for their email newsletters. This will insure that you continuously have content to pick from to share on your company's social channels or email newsletter. Continuously be on the lookout for content from trusted outlets and influencers that your audience might benefit from.
Nuzzel is another excellent tool for finding niche content to curate. It sends a daily email digest based on what your Twitter followers are sharing. Obviously, this tool is only useful if you're following other accounts within your niche.
Pick Your Curation Tools
Hootsuite and Buffer are two social media scheduling tools that both provide browser extensions to make it easy to schedule content as you come across it. This is important, because finding niche content for your audience can happen anytime throughout the course of the day.
By giving employees across multiple departments access to these tools (with proper training of course), you'll create lots of curated content with minimal effort. Buffer is especially useful for this action, with a "queue" feature that allows you to add content without specifying a specific date.
Format Social Posts for Greater Reach
Since you're saving a little time on social media marketing by implementing curation, spend a little time formatting each post for greater reach. This is especially important on Twitter. For best results, make sure you:
Include the handle of the original content poster (they'll take note, and maybe even retweet your post)

Include one to two relevant hashtags for your niche

Include a picture (an easy one-click process when using Buffer's browser extension)
The more care you give each curated post, the more it will do for you.
Becoming a Niche Influencer
By curating niche content on your own social media accounts, you are essentially becoming a resource for your customers and audience as a whole. But curation on it's own is not enough—you must also create original content to truly earn the title, "Niche Influencer."
By completing the above activities, you'll start making relationships with others in your niche. This increased visibility with your peers may evolve into a symbiotic relationship. When you publish new content, make sure they know about it—they might find it relevant to their audience, and help you spread the word. Since their audience is similar to yours, you might find yourself with a number of new readers—and qualified leads. Tapping into this influence can be a great business move, especially when targeting a younger audience. 79% of Millennials see it as their responsibility to guide their friends and peers towards smarter purchases.
Are you lost on how to implement a niche curation strategy for your business? Allow Mabbly, a Chicago digital marketing agency, to help you get on the right track. Get in touch!