Your significant other walks around the house occasionally mimicking the Man Your Man Could Smell Like. Your aunt still exclaims, "Where's the beef?" at every family cookout during the summer. You still tear up at the thought of puppies and Clydesdales being the best of buds.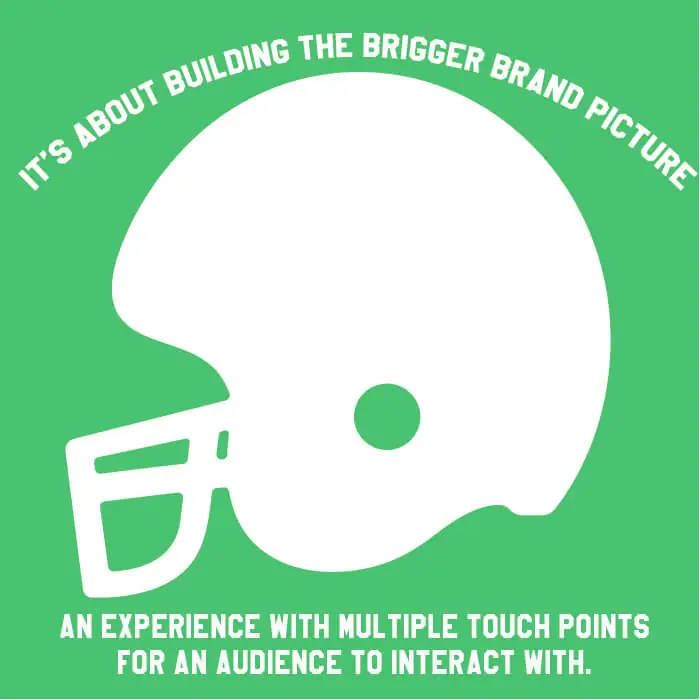 In all of these hypothetical moments where advertising has transcended product, you can find one common denominator: the Super Bowl.
It all began in 1973 when then Charlie's Angels star Farrah Fawcett took to football hall of famer Joe Namath's face with enough Noxema and sexual innuendo to get people talking. The 30-second ad spot cost $42,000, launching the brand into the minds and conversations of millions of Americans. Most importantly, it set the stage for what has come to be known as one of the most expensive—and if done right, effective—avenues for advertising placements annually.
45 years and $5 million per 30-second ad spot later, the Super Bowl still serves as an arena for the best of the best in advertising to show over 100 million viewers what they're made of. Staggering numbers are just the tip of the iceberg though, when it comes to capitalizing on an event of this magnitude. And when it comes to the adoption of digital, Super Bowl marketing continues to require an evolution in advertising ideation and execution.
The More Things Change, The More They Stay the Same
According to Nielsen, on any given day, the average American watches 4.5 hours of live television every day. That number has been decreasing year-to-year as services such as Netflix, Hulu, and the DVR have grown in popularity. Though overall viewership for the Super Bowl has decreased over the years in line with this trend, it still tops the list of most watched live broadcasts on television year after year.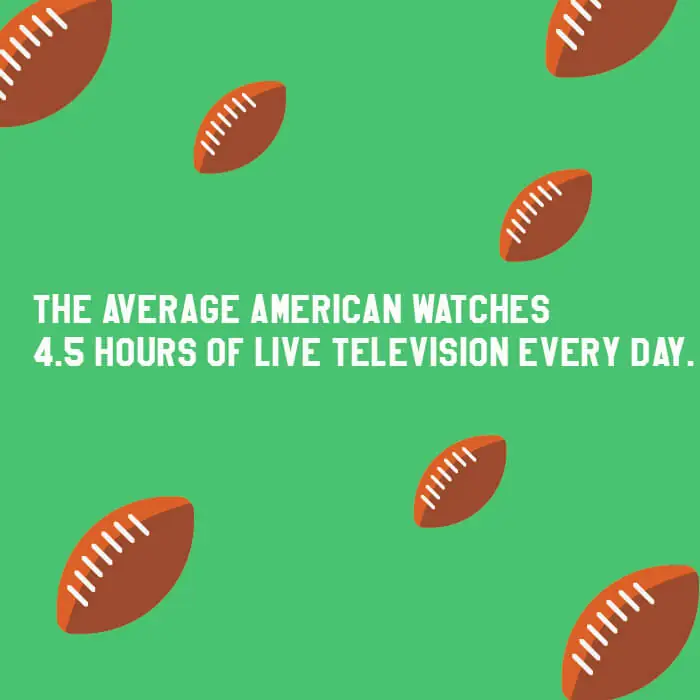 Football aside, the social aspects that resonate from the gathering of so many people around a single shared event, lend themselves to varied audiences. For many, it's not so much the game itself they tune in for; it's the pigs in a blanket boasting party, the celebrity-filled halftime show, and even the lineup of commercials in between plays. As a marketer, this makes anything fair game, even if a bit more creativity is required to deem efforts a success.
Added Lead Time and Post-Game Plan
While the digital space has certainly brought its own complications to the table for advertisers, it has also created a new level of control. This can be seen in their ability to build anticipation for Super Bowl commercial premieres prior to broadcast.
Consider Bai, which distributed a teaser of its Super Commercial starring Justin Timberlake via Instagram a week before the big game. The brand also showcased a clip and countdown on the homepage of their website, further building awareness. With such a large investment being made for a single commercial spot, efficiently distributing creative across a variety of channels pre- and post-game is key to achieving an ideal ROI.
Due to the omnichannel tendencies of many viewers, driving conversation across channels with social advertising strategies helps engage an even larger audience pool. Fox is a channel offering digital-only ad packages to advertisers for much less than the cost of its live broadcast spots. This gives more brands room to experiment and claim a piece of the Super Bowl pie.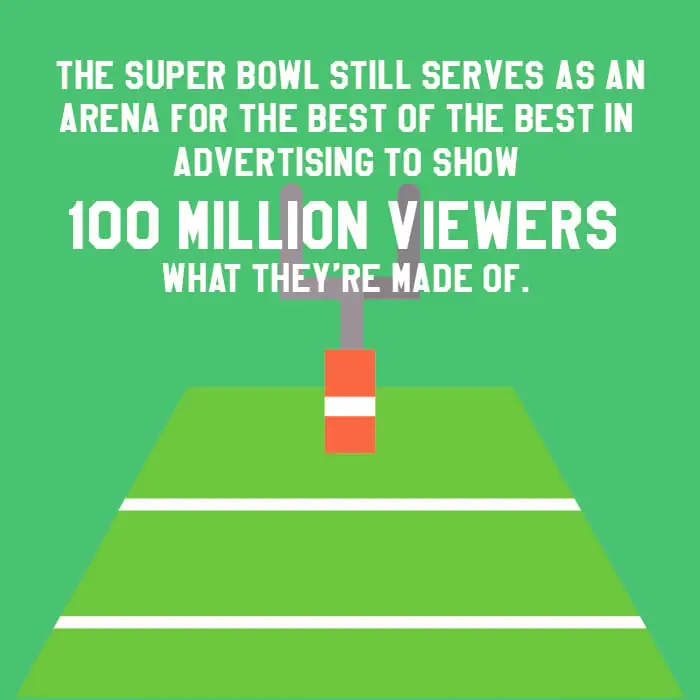 Embracing the Less Obvious Audience
Advertising during the Super Bowl is not solely about catering to sports fans – it's about recognizing the number of subsets that lie within such a large audience; their values, their households, and their purchasing power. In addition, being mindful of current events and cultural climate can certainly work in favor of a brand's ability to resonate with the masses.
Airbnb is an example of a brand, who used timely events around immigration to fuel their We Accept ad in 2017. The power of the statement made, in focusing on their values as a company rather than the service itself, helped to further solidify affinity for the brand and encourage conversation. Always and Audi are two additional examples of brands that have incorporated hot topics into their Super Bowl advertisements—this time around female equality.
The Need for Experience
Variety in audience and distribution channels begs the need for advertisers to develop a sense of interconnectedness around their efforts. It's about building the bigger brand picture, an experience with multiple touch points for an audience to interact with. Building a consistent story from beginning to end is what drives viewers to take action long after the game's end.
From another angle, consider the network NBC and the experience they've built around one of their most popular shows, This Is Us. The death of one of the show's most beloved characters has been a topic of conversation and curiosity for almost two full seasons, with themes around the Super Bowl developing from episode to episode.
Finally, the series promised to give what its audience has been asking for and when are they planning to do so? Right after Super Bowl LII, of course. The frenzy and conversation this drove people to on social not only aided in driving further anticipation for the premiere in real time, but awareness among those who have yet to watch a single episode.
Curious as to how Super Bowl marketing efforts can be applied to your brand's storytelling strategy all year long? Contact us and together, let's get inspired.