One of the largest driving forces of any company is the overall culture and purpose in which they cultivate within their organization. In fact, we believe that brands are a direct reflection of their culture that they set out to build. Rather than focusing on what a company is doing or selling, we're more interested in finding out why they do so; what makes them tick, what makes them excited for work every day, because we find those motivations to be far more valuable than sales and revenue figures.
We wanted to do something to gather top companies together while also paving the way for a new set of purpose influencers to join the ranks of some of their biggest inspirations within the technology and business communities. We worked closely with DePaul University's Coleman Entrepreneurship Center and saw some similar trends within their business connections and interactions and together created the first annual Purpose Pitch.
The Purpose Pitch is a once-in-a-lifetime opportunity for companies and organizations to pitch why they're doing what they do, rather than the product or service they're offering to their customers. A new kind of pitch session, in a way, that we gather some of the top minds in the Chicago startup scene together for one event where we contribute a total of $25,000 that these companies are able to put towards their greater purpose.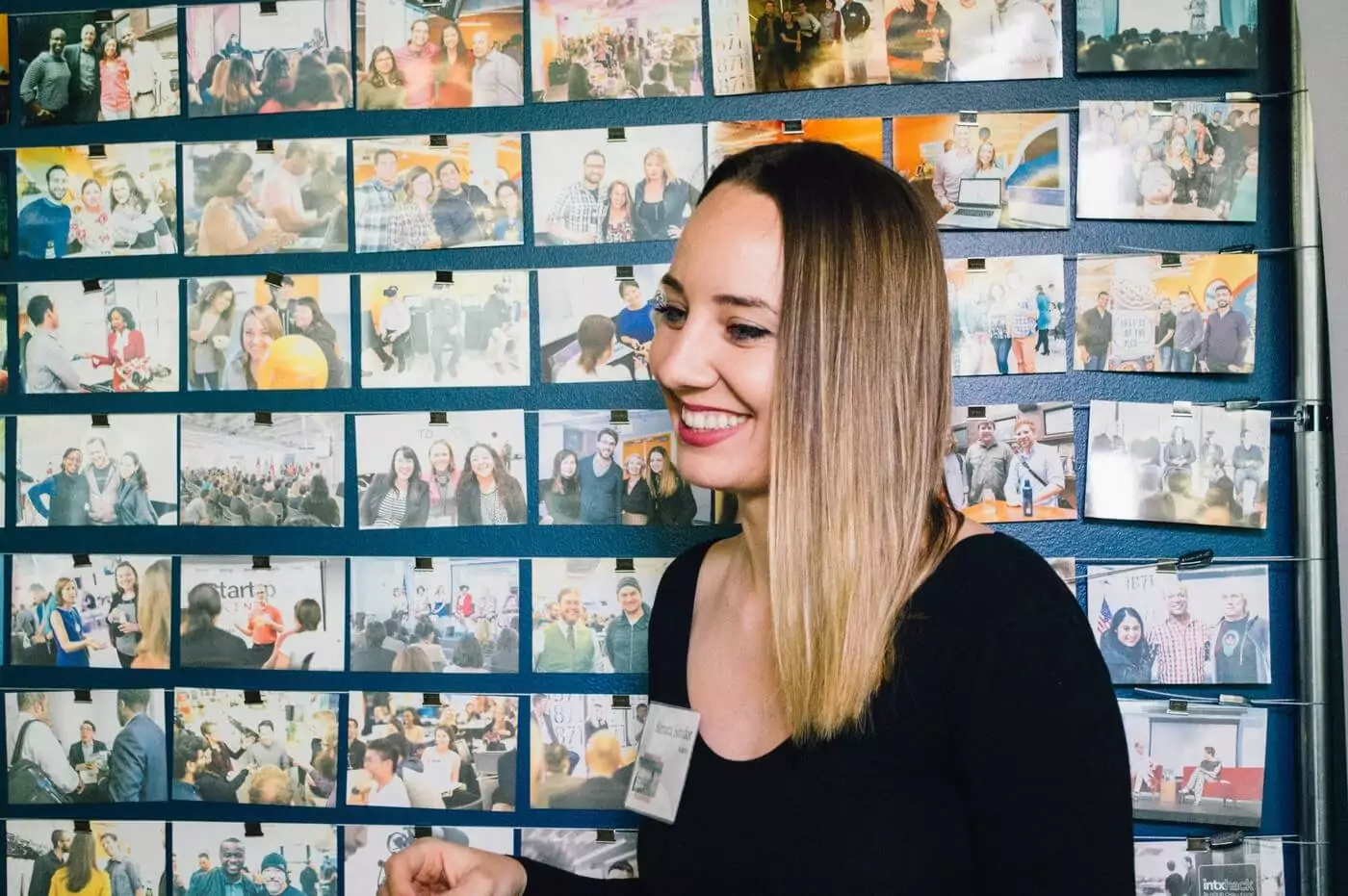 In its inaugural year, the Purpose Pitch garnered the attention of sponsors such as Freshii, RXBar, Half Acre Brewing, Technori, Mainstreet Advisors, and PBG Financial to help create and run the event to its fullest potential. In addition, the event was judged by an esteemed panel including our very own Hank Ostholthoff, Michael Hennessey of the Coleman Foundation, Vip Sandhir of HighGround, Jodi Navta from Coyote Logistics, Tom Walter of Tasty Catering, and Steven DuPuis from the DuPuis Group.
Over 100 companies applied to pitch their purpose at the event, and four were ultimately chosen to present to the team of judges and an audience at 1871 Chicago on May 11th. We were honored to have Kurt Summers, the Treasurer of the City of Chicago, keynote the event as he discussed his childhood and how his grandfather shaped him into the person he is today. In addition, we were able to welcome Scott Kitun of Technori to emcee the event.
Leading the night was Springboard Theater Company which is a Lincoln Park and DePaul based organization that serves to provide unique theatre opportunities to underrepresented communities within the city. Next up was Second Shift, a community-focused co-working space based out of Logan Square that aims to support, promote, and connect their members within their respective communities.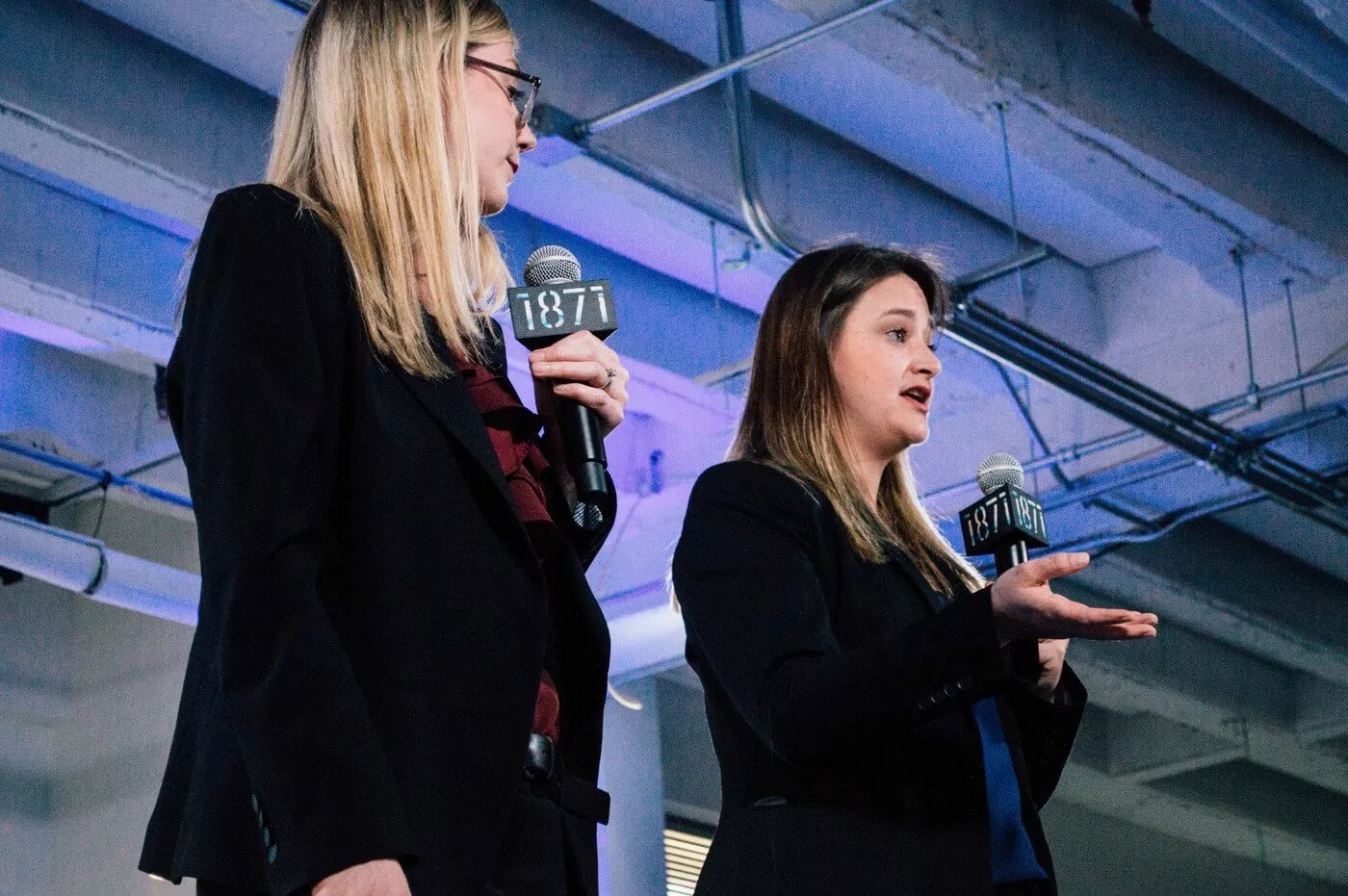 Following Second Shift was EarlyVention, an organization creating hands-on, easy, and effective activity subscription boxes for children with autism. These boxes are designed with comprehensive visual, sensory, and interactive components and are assembled by adults with special needs. Rounding out the night was PraxiCut, a company focusing on training surgeons for the future by developing lifelike organs for training students to practice on before performing their first surgery.
After the four startups pitched their purpose to our panel of judges, the group deliberated to decide who would win the $20,000 grand prize. Coming in fourth place with $1,000 was Second Shift, followed by Springboard receiving $1,500. First place was a tough choice between the final two startups, but second place was awarded to PraxiCut with $2,500 crowning EarlyVention with the title of "Most Purposeful Startup in Chicago" and the grand prize of $20,000.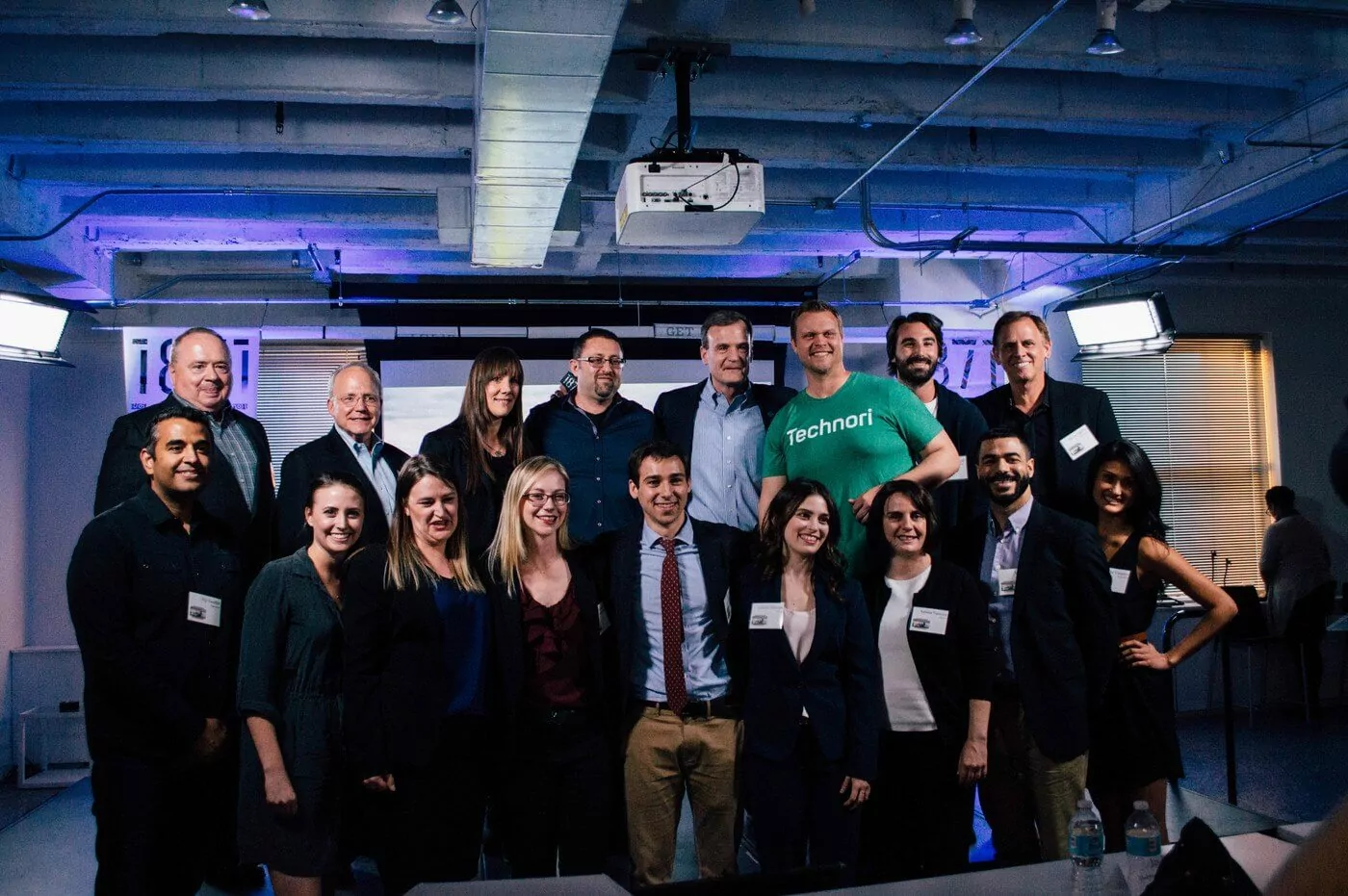 We were humbled to see such an incredible turnout for the first year of the event and are eager to see what kinds of organizations we are able to bring together in years to come. Through our immense research, we have found that purpose-driven companies are able to go beyond what they sell, and are able to provide individuals with a greater higher purpose, which ultimately leads to an authentic and trustworthy experience from all ends.