For communication to be truly worldwide, there needs to be universal access to all digital offerings. Unfortunately, many countries are without reliable technology which slows international business growth, decreases aid for disaster victims in third-world countries, and keeps all people from communicating with each other. Perhaps that's why the global satellite and terrestrial communications company Emerging Markets Communications® (EMC) has agreed to offer its technology resources to NetHope, Inc., a collaboration of nongovernmental organizations (NGOs) that provide education on technology to serve people in the developing world.
"We are honored to support NetHope and its members and look forward to being a part of serving its mission of leveraging technology for humanitarian efforts, emergency response and social change," states Jan Erik Kjaer, Sr. Vice President of NGOs, Emerging Markets Communications.

"The value NetHope brings is truly instrumental in enabling its members to reach their full potential. Our passion for technology and experience delivering connectivity solutions to international non-governmental organizations in remote locations, allows EMC to serve as viable resource for its members."
For the past 10 years, several international NGOs have counted on EMC for satellite connectivity in undeveloped countries throughout Africa the Middle East, South America and Asia-Pacific. Connectivity, Field Capacity Response, Emergency Response, Shared Services, and Innovation for Development are the NetHope programs EMC plans to contribute to as needed.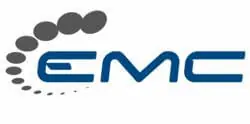 "We welcome EMC to NetHope's strategic partnership program — a collection of organizations focused on making a positive impact in the NGO community," notes Kevin MacRitchie, Sr. Director, Global Programs, Connectivity & Infrastructure, NetHope.
"EMC's experience with humanitarian organizations as well as its preferential NGO pricing, foot print, engineering expertise, and commitment to corporate social responsibility all contribute to forming this new alliance."