For the last 50 years or so, Chicago has been the international center for arcade manufacturing and distribution. But it wasn't until last month when the trade earned artistic recognition with the "Chicago Games as Art & Culture" exhibition at Northwestern University in Evanston.
"Games have tremendous power and potential as an art form, but experimental and independent games that don't fit popular conceptions of what games are can be difficult to discover," explains Thomas Rousse, a student in Northwestern's JD/Ph.D. program in the School of Communication's Media, Technology and Society Program. "This is especially true for audiences that might not be interested in the sports simulations, platformers and first-person shooters that make up the public face of video gaming."
Rousse, who is behind the arcade-style game Laza Knitez earned a master of science in games analysis in 2013 from the IT University of Copenhagen. With experience at GAMESat.NU, Rousse organized "Chicago Games as Art & Culture"—Dittmar Memorial Gallery's first exhibition of digital interactive work.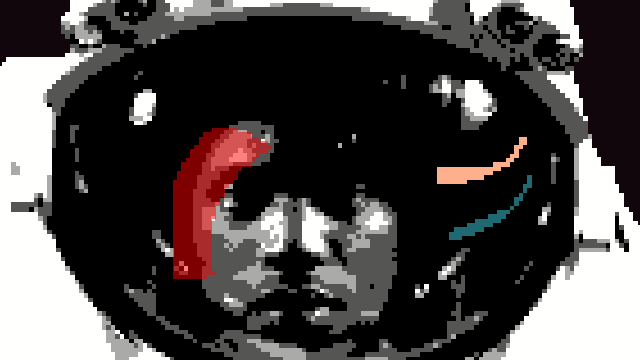 "Groups like the Copenhagen Games Collective and PlayIT created a diverse and welcoming community that inspired people to take risks with their creative projects," says Rousse. "I discovered that games are experienced differently in public spaces; they give players the chance to perform and turn a private experience into a communal one."
The new exhibition showcases the work of game developers and graphic designers such as "Currency" by Christopher Wille and Brian Patrick Franklin; "Gray" by Greg Wohlwend and Michael Boxleiter; "Gardalku – Land of Rocks and Pillars" by Patrick Segura; and "Pop Methodology Experiment One" by Rob Lach.
The show also includes a sculpture woven out of Category 6 Ethernet cable by Sarah Rooney as well as an Indie City Arcade. Curated by the Indie City Collective, the arcade illustrates how game platforms have evolved through the years. "This set of games also eschews twitchy reflexes and rote memorization of button-presses in favor of reflective, aesthetic experiences that don't require a childhood of gaming to appreciate," adds Rousse.
"Chicago Games as Art & Culture" will be on display through December 2, 2014 at the Dittmar Gallery in Norris University Center on 1999 Campus Drive in Evanston. A free artist's panel is slated for 1:30 to 3:30 p.m. on November 23, 2014. For more information, call 847-491-2348 or visit www.dittmar.northwestern.edu.