Think about the last product your purchased. Now think about the motivators behind purchasing it when you did: out of need, out of want, planned, or spur of the moment. Lastly, think about the brand behind the product. Was it new to you or an old favorite? What appealed to you about their product specifically when compared to the options you had to choose from?
The purchasing decision is just that: a decision. It's a choice made by consumers, by everyday people in everyday situations gravitating toward things they deem worthy of spending their hard-earned (or otherwise) money on. These are the things they take home with them, they share with their families and friends, they bring into the workplace, and more.
To pass such personal checkpoints along the way, a brand in today's economy has to elevate its thinking past merely the what that it is and become the who behind a story it wants to see itself as a part of. Because at the heart of that story is the desired consumer aligning him or herself with an evolving set of values and beliefs. And behind every evolution is a new series of brand stories just waiting to write those sequels.
Greater Competition, Greater Diversification
As stated by the Harvard Business Review, "The competitive landscape is growing more unpredictable as digital platforms…are empowering companies of any size, from anywhere on earth, to roll out products quickly and deliver them to new markets." More products vying for the attention of more easily accessible eyeballs equals less time to appeal to them. It's a hard truth more recently acknowledged by both branding agencies and businesses alike.
This level of competition has turned the focus away from the building of quality products to the building of quality brand and customer experiences. In fact, it is estimated that by the year 2020, customer experience will overshadow brand differentiator factors such as price and product in the purchasing decision. First impressions as they relate to those experiences already impact 48% of consumers and the loyalty they develop to a brand for future purchases.
The Branding of Who, Not What
When a digital branding agency begins working with a new business, it's almost a guarantee that they'll spend the majority of their time getting to know more about the who of the consumers rather than the what of the product. That who will be a breakdown of motivators, wants, needs, and most importantly, emotions. Because when a consumer feels compelled to purchase something, they're doing just that: feeling.
Maybe they see themselves in the charitable mission a brand centers itself around. Maybe they relate to the scenario played out in a video ad run through YouTube. Maybe they've been completely wowed by the support received in response to a message sent through Facebook. Every individual touchpoint is a reflection of who the brand represents as one cohesive whole and when they all work together supporting the other, the story becomes believable and better yet, actionable.
Branding Examples That Make You Feel Something
Apple is best known for a design that is both innovative and predictable in style. It's what many love about the brand and the products they produce. On the other side of the equation, comes Android—innovators in their own right with less uniformity throughout. These differences are exactly what they focused on in an ad called, "Friends Furever", which first aired back in 2015 and now boasts over 30 million views on YouTube. Highlighting unlikely animal friendships that evoke cute appeal galore, they speak to a deeper message—one that encourages understanding and care in a world of differences.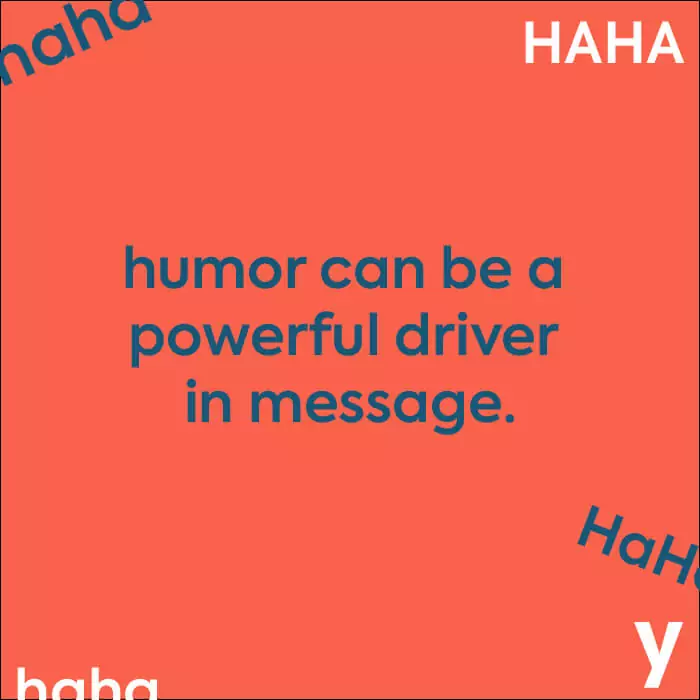 Established brands finding new ways to impart their brand image on potential customers can often yield powerful messaging like it did for Nike and their "What's Your Motivation" series. No stranger to advertising built around celebrity faces and personalities, this underdog piece speaks to the side of fame most people relate to: the side of struggle and no recognition. By developing messaging around such a recognizable and emotionally fueled persona, they become more than just shoes, but the differentiating factors between success and failure, perseverance and defeat.
Lastly, humor can be a powerful driver in message. And humor is exactly what fuels all that is Dollar Shave Club. Their Make Babies on Purpose campaign builds itself around an eye-catching and infrequent notion often associated with men perpetuated by amplified masculine stereotypes. The tongue-in-cheek approach sets the brand apart as not just a product you want to use, but an entertainment experience you want to be a part of.
For more on what it takes to influence as a brand rather than just sell, turn to a Chicago digital marketing agency that knows the landscape best. Contact Mabbly today.