With more than 70,000 pizza places in the US, it's hard to stand out. But Nick's Pizza & Pub is one of the few that does. What makes Nick's Pizza so remarkable is not its delicious pizza or its fun and open environment and extremely low turnover of employees, or even its profit sharing for every member of the team. All of that is important, but what makes Nick's Pizza stand out is their carefully crafted recipe that combines all of these ingredients (plus a few more) to make an incredibly successful, values-driven company that truly lives its purpose. Nick's Pizza doesn't just make pizza; they make a company culture that is dedicated to taking care of people.
Like many other business owners, founder and CEO Nick Sarillo started small but dreamed big. When he couldn't find a restaurant in his own neighborhood where he could have a really good time with his family and friends, he decided to build one. His dream was to create a restaurant that would welcome families and be a place where the community could come together. He decided to serve pizza, not just because he had the recipe that his dad used in his pizza restaurant years before, but because he believed pizza was the ideal food to serve to a community.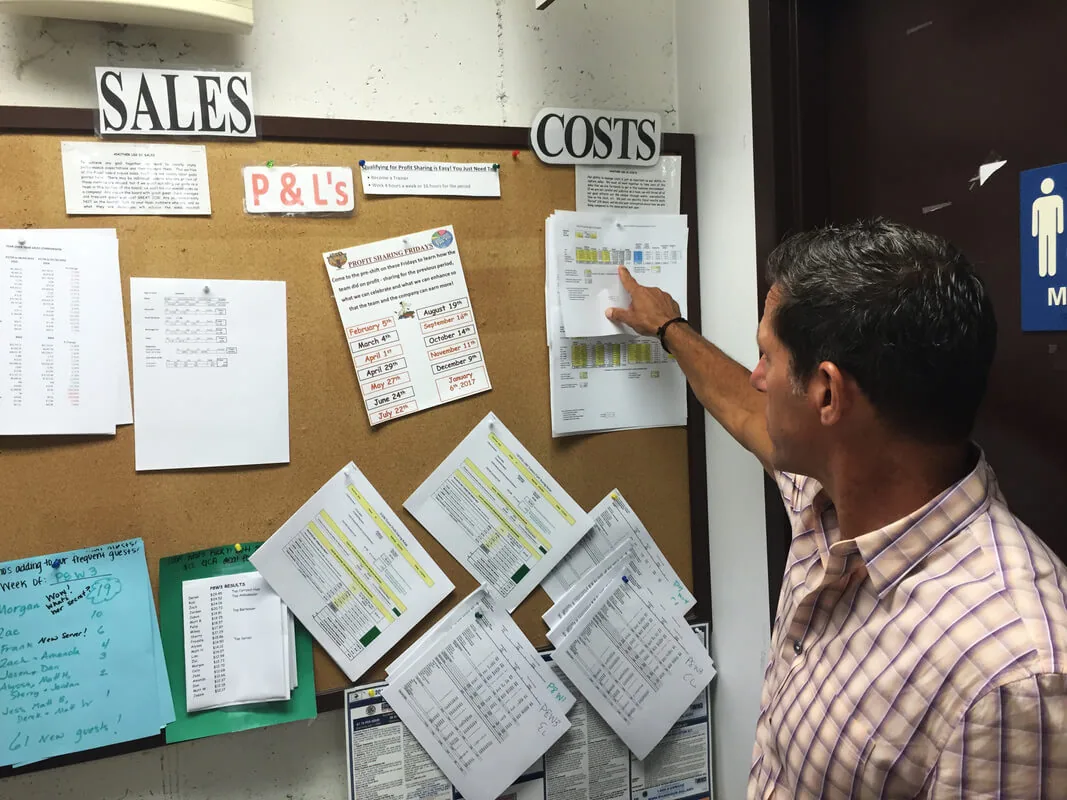 As he puts it, "What I really love about pizza is that it's something people can share." But Nick doesn't just want to share pizza. He wants to share what he's learned with other business owners so they can create great places to work as well. He teaches his ideas through Nick's University.
When Nick was asked about his Why, he replied, "Our dedicated family provides this community an unforgettable place; to connect with your family and friends, to have fun and to feel at home! That's our purpose. Why we do what we do." One of the reasons Nick feels their purpose is so powerful is that he didn't come up with it on his own and then impose it on his team members. That is typically what happens in a command and control organization. Instead, Nick worked with high performance team members who pooled their individual passions to create a theme that became their collective purpose. He doesn't think it's necessary for the statement of their company purpose to be absolutely grammatically correct. Sometimes quirky, unorthodox language might be the best solution, the most authentic one.
Having a well-thought-out and powerful purpose doesn't mean much if it isn't put into action. That's where values come in. As Nick explains, "the purpose is the Why and the values are the "how" of our operations. The values serve as guidelines for making practical decisions every day."
To create their set of values, Nick turned to many of the same people who created their purpose. This time, they looked at what conduct aligned most closely with their purpose. They started out with 'dignity' and 'respect,' adding 'ongoing learning and teaching,' 'having fun and providing a clean safe environment' as well as several others. Those values were easy to link to performance goals. Other values, such as 'A+ players' were left purposefully vague to leave room for future improvement. At Nick's Pizza, none of their twelve values are numbered because all of them are important and all of them are of equally high priority.
It's also important that their team keep their purpose and values in the present tense because that means they are creating this experience in every moment of every day. And they keep their vision in the present tense as well, even though it guides their future conduct and tells them where they are going in a certain time frame. Nick's also use some short-term mission statements and mission teams who work to achieve their mission in support of the vision that is grounded in purpose and values.
Check out more Why's Guy interviews on advisor.TV
This is what Nick has found to be effective in defining and cultivating positive healthy culture, but how does he ignite his stakeholders to care as much about his business as he does? They create a culture they want to be part of and keep it in mind for every decision they make and every action they take.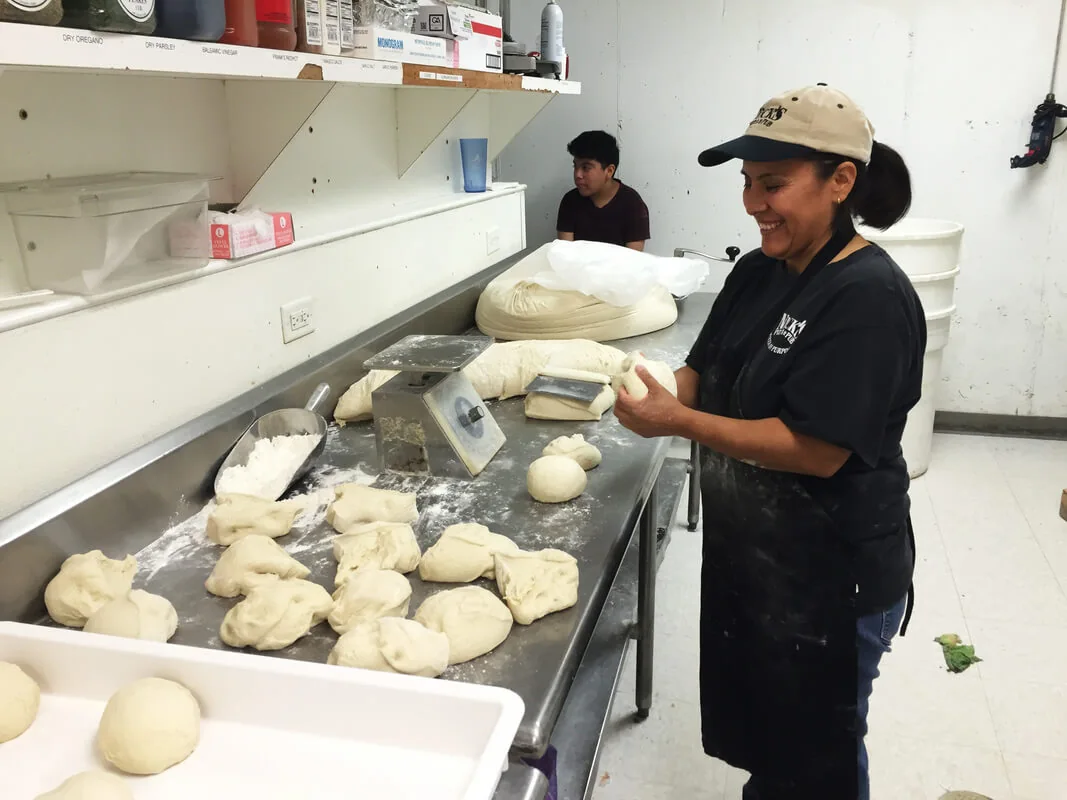 Ignite: Hiring the Right People
Igniting a passion for purpose in high school or collage age people is definitely a challenge, but one that Nick has met. In an industry where most employees leave during their first year, more than 75% of Nick's Pizza & Pub's 200 team members stay with them. According to Nick, the key to keeping staff is hiring the people that align with who you are and why you exist. Only one out of every twelve applicants gets hired because Nick's only hires 'A+ players.' After a thorough and intensive interview process that includes questions about what they are doing to improve themselves physically, mentally or spiritually, new hires participate in a two-day orientation that focuses first on learning the culture and second on making and serving pizza.
The orientation is just the beginning of Nick's elaborate, rigorous and ongoing training system. All new hires begin in 101 where everyone learns how to make pizza in the "Heart of House" – the kitchen. After that they are divided into groups and move on to 201 to be trained and certified in specific jobs. Once team members are certified in their original job, they can become certified in other positions and work their way to higher wages. Knowing how others do their jobs makes it possible for team members to pitch in and help out as needed and it's an important part of their culture of shared responsibility.
Team members can also choose to stay at 201 or move onto 301 where they learn how to become trainers with an emphasis on positive mindful coaching. This can lead to 401, a training system for managers. Like those who take 201, managers must be "certified" in a series of specific job skills and positions. This helps managers learn how to model the desirable on-purpose behavior they expect from team members. According to Nick, modeling is "the best way to achieve excellence" but he adds that "modeling behavior well for others requires an incredible amount of self-awareness." For instance, he monitors whether he's dashing up the stairs two at a time or plodding and which one conveys more energy and enthusiasm. Managers learn to focus on coaching in the moment and providing immediate feedback. And they don't just serve as leaders. They're expected to truly believe the company's message and to exhibit that belief in all that they do.
Simply put, Nick's hires the right people and gives them the skills so they can be successful at work and life.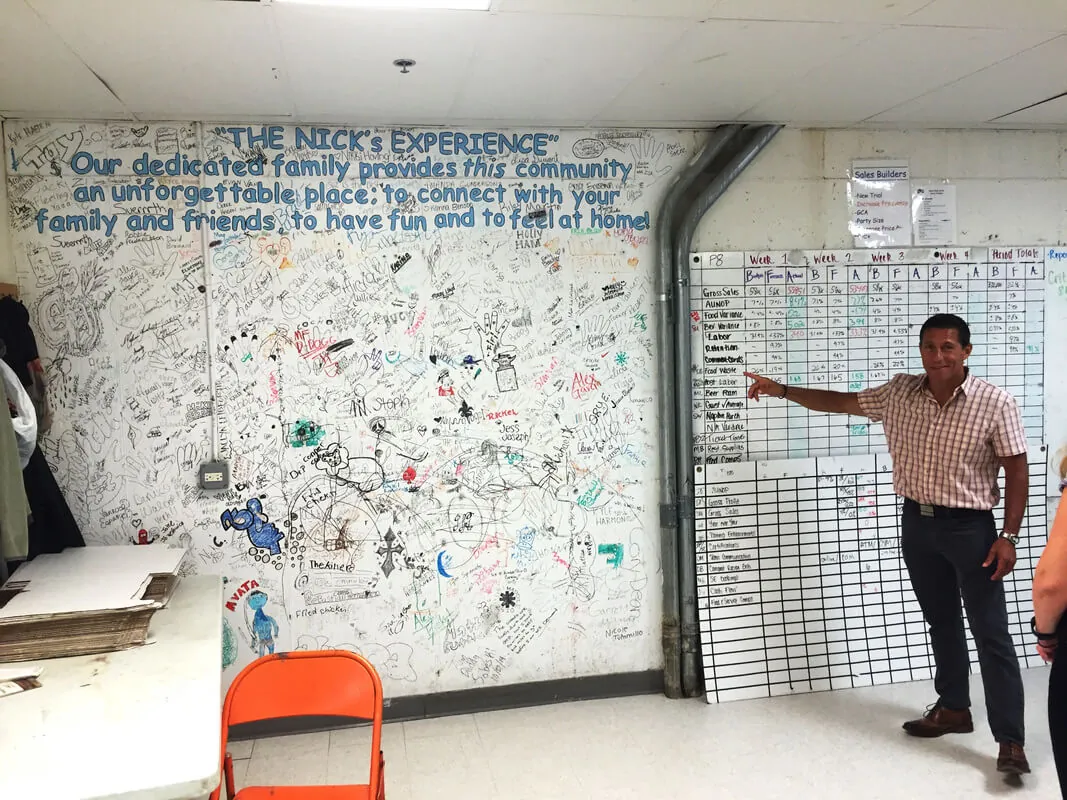 Ignite: Trust and Track (and Abandon Command-and-Control)
Once a company has defined its purpose and values and built its team, the next step is building trust among their team members and management. Although purpose binds team members together, it's not important that everyone can recite the company's purpose word for word. What's important is that everyone knows why they do what they do. That builds trust.
And when a company's purpose is an active, ongoing and learning part of their organization, it helps build trust among employees, which can pay off in unexpected ways. According to Nick, "By trusting our team, they outperform our expectations in ways I hadn't realized." That's because teams of people who collaborate with and support each other find ways to innovate. Management reciprocates their willingness to trust by opening the company's books and making financials transparent to all team members. Once everyone understands what it takes for a company to be successful, management has to trust that they will act appropriately in line with team values.
But trust without accountability is a recipe for disaster, so Nick's Pizza uses a system that charts team member's interests and progress toward their goals. Team members know exactly what route they are taking and what milestones they need to meet along the way. Nick's also uses their company's action-oriented values to develop performance criteria for team members. Those values are used to celebrate contributions and to correct their course if needed.
https://vimeo.com/184748437
As Nick writes in his book, A Slice of the Pie: How to Build a Big Little Business, managers track team member behavior in unique ways, such as how many guests request a particular server. If a team member is off track, they go back and review the company's purpose and values to help make sure that their goals are aligned with the company's and that they are moving in the same direction. If a conflict should arise, they encourage employees and managers to find a healthy resolution using the Rudy Miick Safe Space© communication program. Once team members understand their roles in the overall purpose of the business, they feel more responsible for its success. As Nick puts it, "I get to trust them with my business." He adds, "I trust them while I track their performance."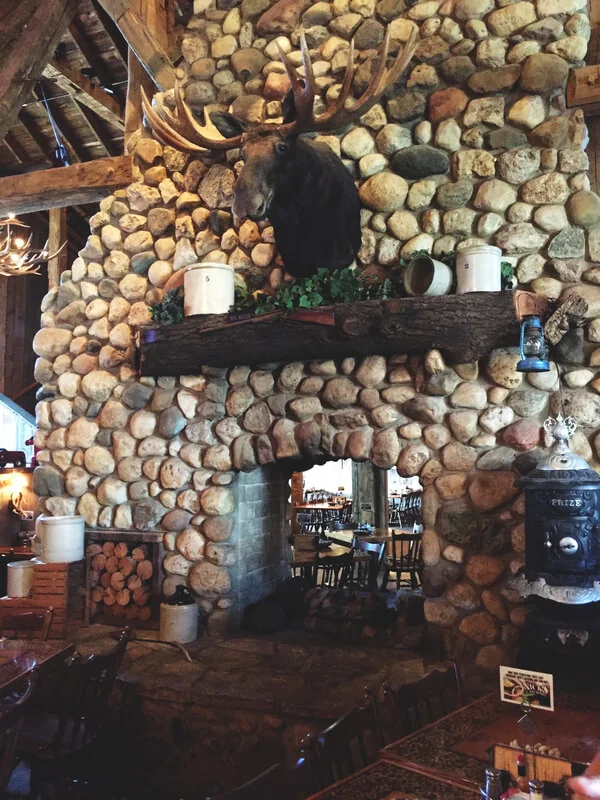 Ignite: Motivation
Nick's Pizza & Pub is one of the top ten busiest independent pizza restaurants in the country. During a busy Friday night, they can serve 1,000 guests, and if they want their guests to have an extraordinary experience, teamwork and communication are essential. When the restaurant is slammed with orders, everyone pitches in to help out. But before that can happen, their team has to be motivated to think beyond "that's not my job." At Nick's, the key to motivating their team is having a purpose-driven culture that everyone believes in and is an active part of their work environment.
Nick's uses both extrinsic and intrinsic rewards to motivate his team members. Popular extrinsic motivators come from the different contests they play during a shift. For example $20 is periodically awarded to the person who makes the most pizzas on Take-Out Tuesday. After they close, intrinsic rewards kick in as team members find unique ways to finish their clean-up responsibilities. Nick's also encourages servers to find creative ways to improve their guests experience and thereby increase their tips.
Once a team is motivated to exceed expectations, they must have authentic ways to connect with customers as well as the skills and authority to make decisions that will bring those customers back. In Nick's case, if a guest isn't happy with his pizza or any product, his server has the authority to make the decision to remake it and provide a new product free of charge.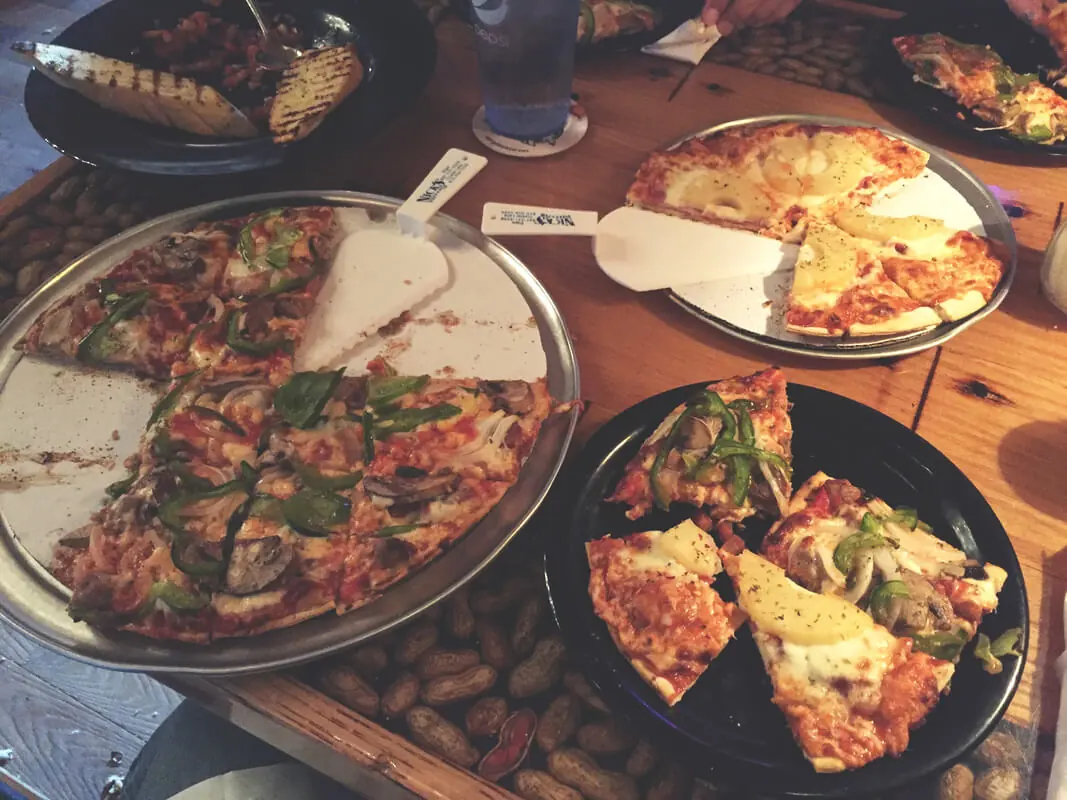 Ignite: Connections with Your Community
Giving to Nick's Community
When Nick started his restaurant, he wanted to build a place where his community could come together, so they sponsor fun events like pumpkin carving at Halloween. He also realized that being part of a community means giving back to that community. Also, community projects would align more closely with Nick's culture and communicate it more effectively than traditional advertising could.
Their goal is to donate 5% of their annual net proceeds each year. Through their Fundraising Program they have supported numerous nonprofit school, church and community organizations as well as individuals in need of financial assistance. He also reached out to his community during the recession and started half-price pizza on Monday and Tuesdays to support the community through double digit unemployment rates.
Nick's Community Gives Back
The community Nick built was there for him when he nearly lost his business. In 2005, Nick decided to expand his business to a second location. It wasn't just this decision that got him into trouble. In 2011, road construction limited access to the restaurant and the recession led to a big drop in sales. When Nick reviewed his cash flow projection, he realized his business was floundering. Against the advice of his financial advisors, but with the backing of his team members, Nick decided on a bold and risky move. He sent an email to 16,000 frequent diners asking for help. Loyal customers responded immediately and flooded into the restaurant. Within 20 minutes of sending the email, his friends created a "Save Nick's" Facebook page where customers shared stories about their good times at Nick's. It was Nick's vulnerability and the power of his story that motivated his community to help save his restaurant.
Nick sums it up this way, "We can have great experiences in our organizations and they can be a fun part of our life. We just have to be explicit about the culture we want to be a part of, be on purpose and use our values as verbs not nouns. Think of our businesses as a school – a learning organization. Recognize and celebrate the behaviors we want to see more of in our team and then get out of the way and watch them outperform our greatest expectations."