How much should your company spend on marketing?
Business owners know their revenues and expenses down to the penny and use that as their greatest tool in setting projections and budgets. Yet, somehow, very few can confidently design a marketing budget, so the issue is brushed under the rug. Industry-vetted CEOs and entrepreneur novices equally struggle in determining how much to budget for marketing. You want to broadcast your company effectively, and efficiently.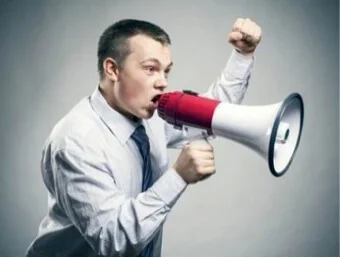 Marketing Budget: How to Create One
In an Entrepreneur article, founder and president of ad agency Wizard of Ads, Roy H. Williams, explains a simple formula to decipher how much you should be spending on marketing efforts. His multi-step formula to render your maximum and minimum ad budget look like this:
1. Minimum: 10% of your projected annual gross sales x Average markup of each transaction = Y
Maximum: 12% of your projected annual gross sales x Average markup of each transaction = Z
This formula doesn't require an input of the gross margin, although that's what business owners usually know. Markup is gross profit above cost, and is expressed as a percentage of cost. Calculate gross markup by diving gross profit by cost.
Gross margin =

Gross profit


Hard cost
2.Y – Cost of rent = Minimum suggested ad budget
Z – Cost of rent = Maximum allowable ad budget
Direct Marketing News is reporting that the share of budget allocated for digital marketing is on the rise. Digital marketing budgets are expected to grow by 10% this year. Last year, approximately 3% of revenue was earmarked for digital marketing (with 11% of revenue going to marketing activities overall), but Williams warns against setting a flat marketing budget.
Williams says that the marketing and advertising industry-recommended marketing budget is 5% to 7% of gross sales, but each business operates differently and has different cash flow. Expensive rent is considered a marketing tool (location, location, location!) and therefore must be deducted from the ad budget, and has a large impact on the final sum.
President of McKee Wallwork & Company Steve McKee says to consider if your business operates on high margins or high volume. Volume-driven companies spend a very small percentage of sales on marketing, while margin-driven companies typically invest a larger percentage into marketing efforts.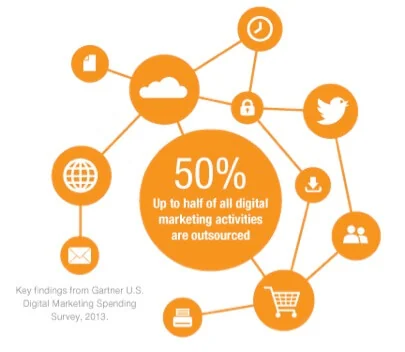 McKee also stresses the importance of setting a budget as soon as possible so you can move the conversation from how much to spend, to how to spend it effectively. No one set percentage is right for different companies, and neither is only one marketing method. This marketing budget will include everything from marketing personnel to fliers, digital marketing, special events, banners, and more – not just paid media advertising (especially not if the budget is for a small to mid-market firm that is not ready to invest in the most expensive form of advertising).
Mabbly a digital marketing agency in Chicago does just this. You must design your marketing budget around your company, and you must develop your marketing plan around your clients. You may find that it is time to allocate some of your resources to bringing in outside help and outsourcing to the professionals.