With multiple social media platforms, constantly changing trends like the emergence of artificial intelligence marketing, and limited time in the day to be good at everything, it makes a lot of sense to use tools to manage your social media accounts. But with so many to choose from, it can be hard to cut through the various benefits and features to determine which ones are actually useful, and which extras are unnecessary. Besides features and benefits, most tools cost money, and some much more than others.
With these considerations in mind, here are the must have tools to manage your social media accounts.
Buffer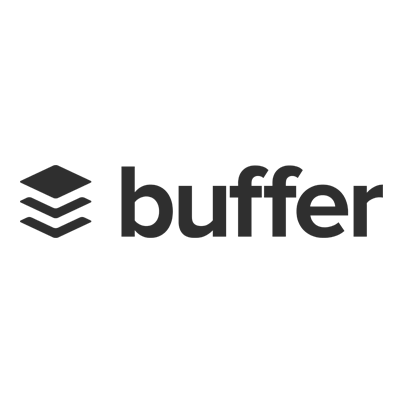 Buffer is primarily a social media scheduling tool used to content across several social platforms, including: Twitter, Facebook, LinkedIn, Google Plus and Pinterest. It can be used by individuals or teams, and you can grant access to specific profiles. Their optimal timing tool helps find the best times to post, which may help you get more likes on Facebook. You can add posts to a "queue" with preset posting times you choose, see posts on a calendar, interpret social analytics, and curate content from RSS feeds.
Buffer has additional add-on tools that are extremely useful, including their browser extension for easy scheduling and Pablo, a free tool for easily and quickly creating social media graphics.
Buffer offers free accounts with limited functionality (1 profile per network), their Awesome plan is just $10/month and offers support for up to 10 profiles, and larger plans for teams are available starting at $99/month.
Hootsuite

In many ways, Hootsuite is similar to Buffer.  It simplifies individual or team content management and publishing across social media platforms. It differs from Buffer in that Instagram and Youtube are also supported. Another difference from Buffer is the ability to organize and respond to customer interactions through it's dashboard. Hootsuite offers analytics and sentiment insights to determine how people are reacting to content. You can create paid ads through Hootsuite, although we wouldn't recommend it. It's always better to take advantage of tools directly on the platform you're interested in.
Pricing varies by the number of accounts you're looking to manage. The free version allows 3 social profiles, one user, and basic analytics. Pro allows management of up to 50 profiles and additional features for $9.99/month. For enterprise solutions, pricing scales up from there.
Sprout Social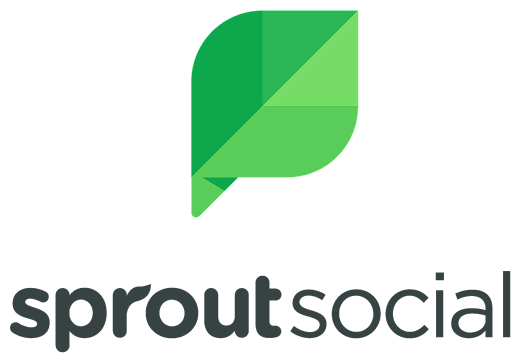 Sprout Social offers much of the same functionality as Buffer and Hootsuite. Ultimately, it comes down to personal preference and the experience you have with each company's interface. One major difference between Sprout Social and Buffer/Hootsuite is their Smart Inbox feature, which brings messages from all social media inboxes into a single stream, making it easy to respond in an organized fashion. In the same vein, their Social CRM helps resolve customer service issues with a complete conversation history. If your company deals with a lot of customer interaction, Sprout Social may be the perfect social media scheduling tool for you.
Pricing starts at $59/month for up to 5 profiles, Premium is $99/month and includes Social CRM and up to 10 profiles. Their Team plan allows for 3 users and up to 30 profiles for $500/month.
Edgar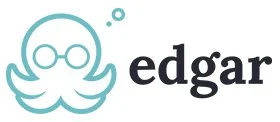 Edgar is a social media library of content that doubles as a scheduling tool. You feed it text, images, GIFS, links, and more, then Edgar automatically generates a publishing queue. By recycling previously published content, it never runs out of things to post. Content is stored under specific categories for easy recall and editing.
With pricing at $49/month, it's not as cost effective as Buffer or Hootsuite, but it can be a great tool for constantly publishing content for the busy professional.
Mention

Mention is a tool for keeping track of your brand across the internet. By feeding it specific keywords and names, it generates a daily report across various websites and social networks that shows you where you've been mentioned. Oftentimes, this tool catches instances where you weren't properly tagged, or didn't realize you got a shout out. It's a necessary tool for proactively managing a brand.
For $29/month, 1 user can set up 2 alerts and collect up to 3,000 mentions. From there, pricing scales up according to users and alerts. For larger companies, enterprise solutions are available.
IFTTT
IFTTT stands for If this, then that. This name refers to a logical programming statement. For social media marketers, IFTTT offers various "recipes" to automate tasks to be more effective with less time. Best of all, the tool is free to use! Here are a few useful recipes to start out with:
Iconosquare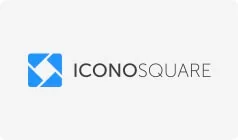 Iconosquare was the first and most effective tool to date to try and make sense of Instagram analytics. For about $4.90/month (less if you opt for a yearly plan), you'll get actionable reports on your community, content, and engagement. Instagram power users swear by it, and it's a no-brainer at such a low cost.
Canva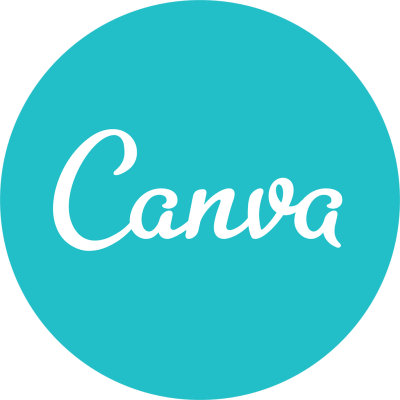 Canva is a graphic design tool, but its preset dimensions and layouts make it the perfect tool for a social media manager. It's much easier to master than Photoshop, has built-in design assistance, and basic usage is free (additional design elements cost about $1 each). Upgrade to Canva for Work for $12.95/month (or about $9.95/month paid annually) for additional features that make it even easier to use.
Hopefully by now you have a better understanding of what tools to manage your social media accounts are useful for your business, and which are not worth learning at this point in time.
Are there others tools to manage your social media accounts that we left off this list? We'd love to hear your feedback!