With the unveiling of the Internet to the masses in 1991, it was a matter of time before tools like email became commonplace for personal communications. And anywhere people gather in mass to spread ideas, marketers will eventually gravitate towards. This was certainly the case for email marketing, which means an oversaturation of content delivered to audiences' inboxes was sure to follow.
The complexity of any strategy in reaching audiences through new channels increases as the number of marketers competing for eyeballs grows. Because of this, structuring the delivery of content—in this case, emails—in a way that takes into account both competitors, and the habits of your audiences, becomes incredibly important. Automated emails are an element of messaging strategy that can prove especially helpful when welcoming new members of your email list and/or service, or when trying to entice recent visitors to take further action with your business through free courses, ebooks, etc.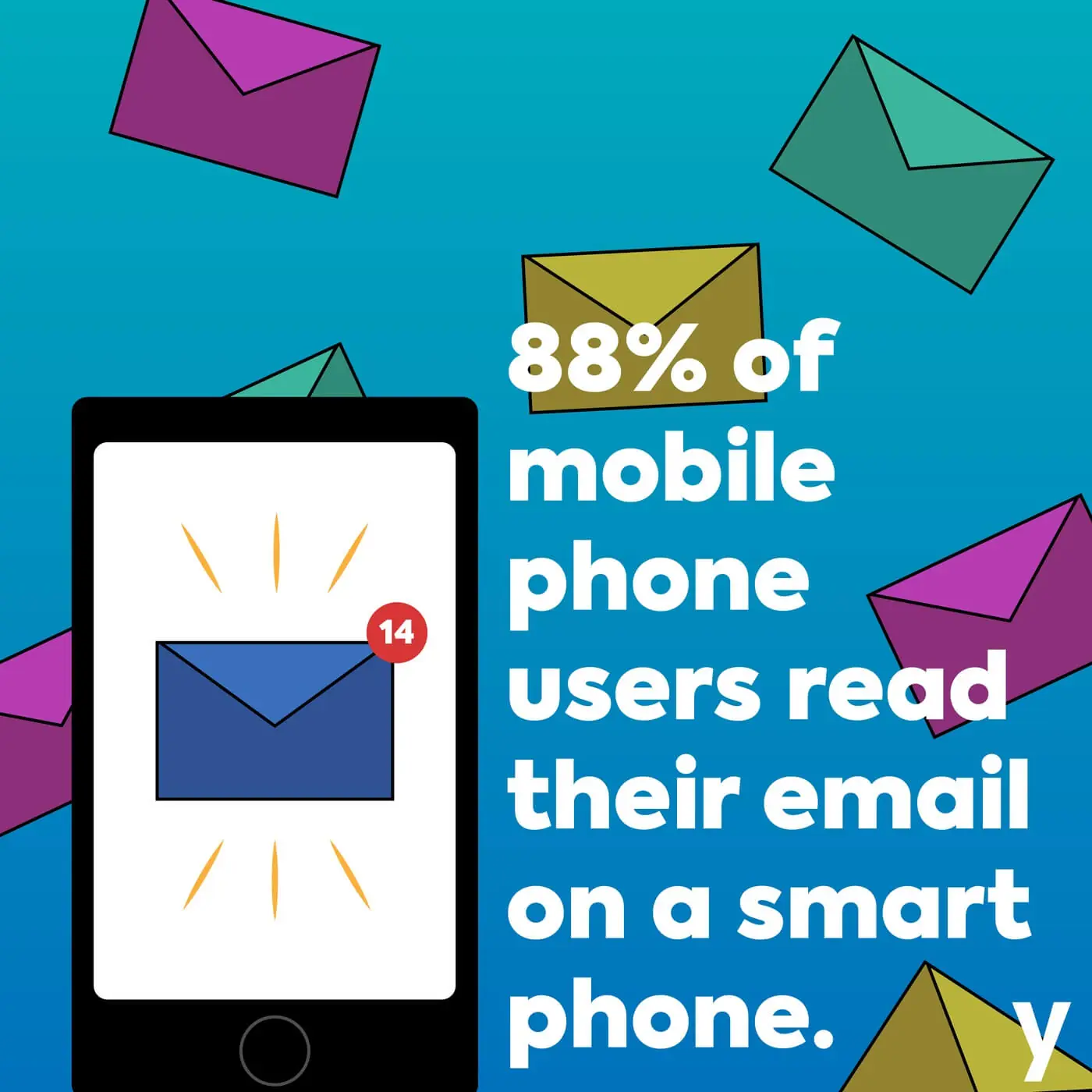 This automation feature is available through MailChimp, one of the largest email marketing services available. This tool is able to be used for free up to under 2000 subscribers with limited functionality. Once you've pulled the trigger on the paid option, automation (among a list of other extras) becomes applicable to your digital marketing strategy efforts. Let's take a look at why email remains an important element in reaching audiences, different content flows to automate, and set up.
Why Email Marketing Remains Relevant Today
While social media may be the bright shiny object in the room, emails still carry weight in the digital marketing world. Firstly, it's an effective means of reaching customers on-the-go. At the end of 2015, 88% of US cellphone users check their emails via phone and more importantly, 66% of email opens are likely to lead to conversion. With these stats in mind, it's not about disregarding email in lieu of other methods, it's about translating it to mobile viewership.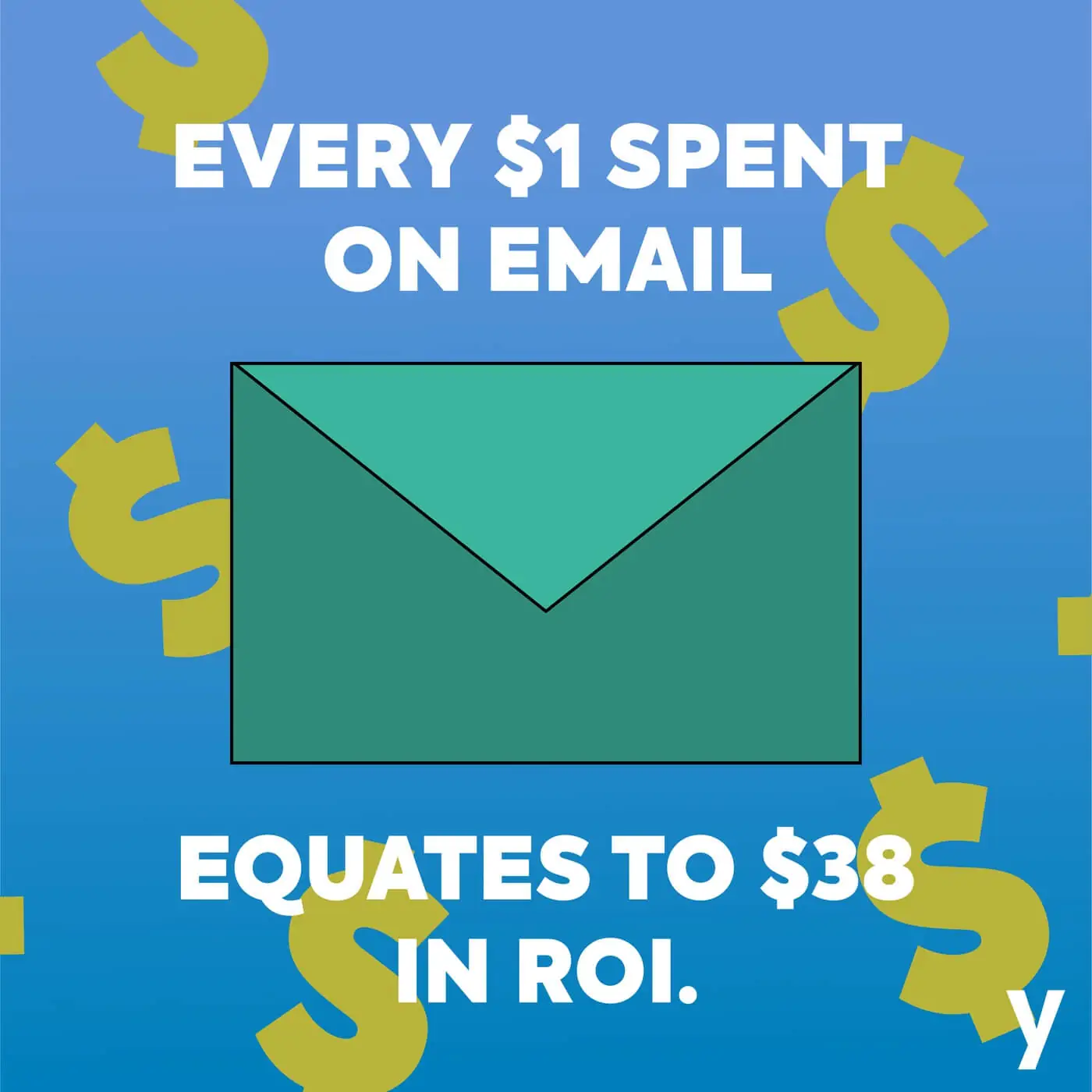 Segmentation options for email marketing allow you to better transmit the right messages, at the right time, to the right groups of people. You can personalize using photo, video, graphics, text, etc, and better guide customers in the right directions based on their specific actions with your service and/or product. The more specific, the better, seeing as segmented emails generate 18x more revenue than general broadcasts.
In terms of measurable ROI, email is still extremely cost effective, especially when compared to the grey area that social media can leave behind. The more data made available, the more your marketing team is able to better prioritize where content efforts should be allocated. And for email, the time to craft content and put into place necessary software are the main expenditures, which is a win considering for every $1 spent on email, it generates $38 in ROI.
Messaging Flows to Automate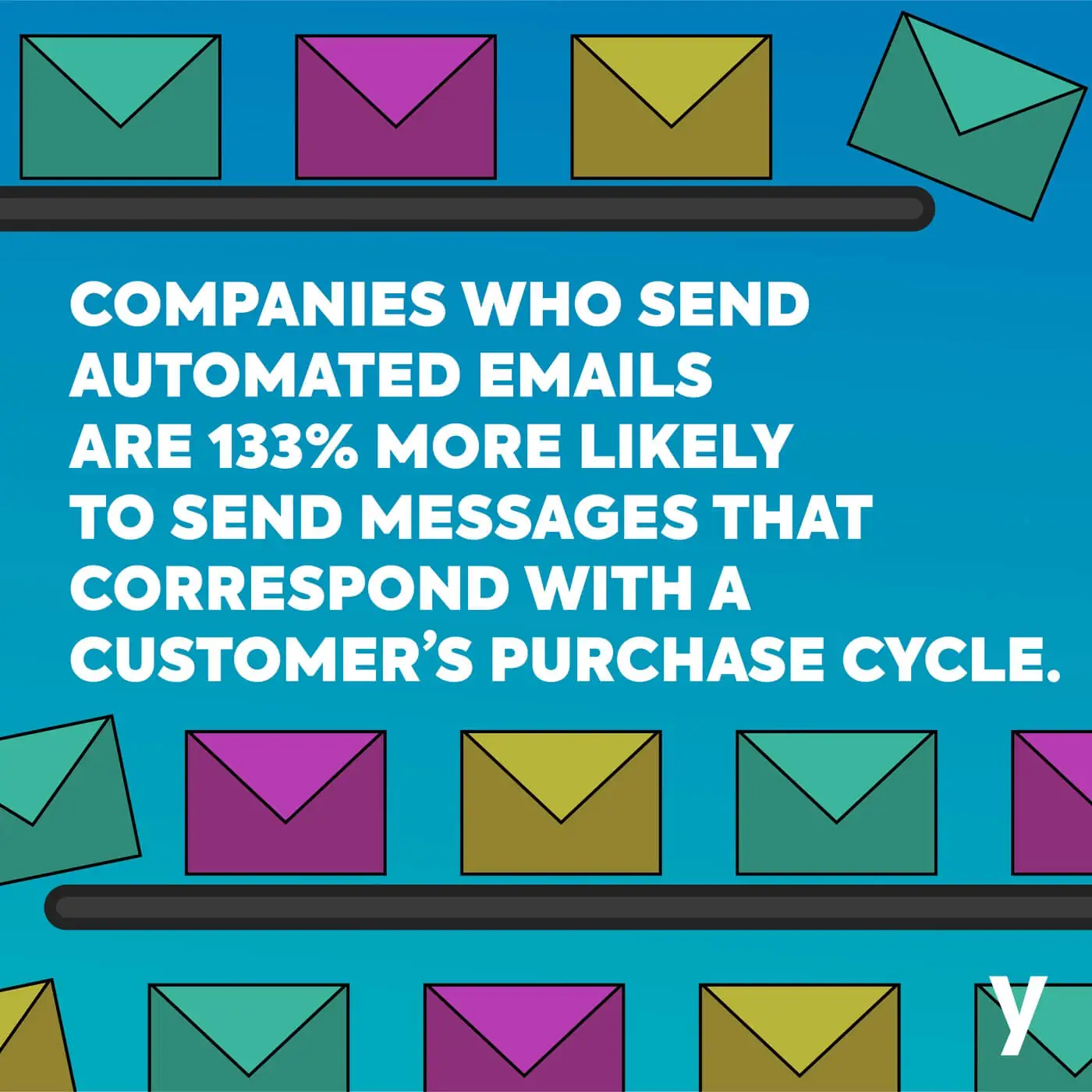 Once your initial email strategy is in place, it's time to work towards efficiencies for your team, and usefulness for your customers. This is where automation comes into play. Companies that send out automated emails are 133% more likely to send emails that correspond with their customer's purchase cycles. Here are some industries and flows worth considering for automation:
Education

: Universities utilize a flow of emails for those who show interest in certain degrees to provide them with updates on informational sessions, registration dates, etc.

Nonprofit

: Supporter onboarding and member renewal allow for marketers to put emails into place for providing "getting started" information, and sending timed out updates for when to renew.

Music

: Entertainment venues target audiences based on shown interests and site activity to encourage downloads for new releases and bring awareness to upcoming shows.

Ecommerce

: Re-engagement campaigns, product recommendations, and abandoned cart emails are incredibly popular among ecommerce brands in guiding customers back to their carts and through to the sale(s).

Retail

: Stores will utilize date-based email setups to engage customers on various holidays, especially birthdays. It's a way to gift consumers with something that'll both benefit them and your brand.
Set Up in MailChimp
To begin setup for your automated campaigns, consider the workflow. A workflow uses triggers to help indicate when an email or series of emails should be distributed to specific subscribers. These triggers can take the form of an open or click in one of your campaigns, a subscription to your list, or an action that combines with one of MailChimp's other features.
To get started, visit the Automation campaign in MailChimp and choose to Create Automation Workflow. You'll then select either one email, or a series of emails (up to 100) to be included in your specific campaign, set your sending criteria based on activity and subscriber data, configure tracking for reporting data, and build out creative. A variety of automation flows and templates are provided by Mailchimp and once an automation is good to go, MailChimp will manage your subscriber queue and take care of the rest.
Even though the number of channels available to marketers for reaching consumers continues to grow and evolve, email remains an important element of any successful digital marketing strategy. Using a management system like MailChimp in conjunction with automation ensures efforts are consistent and effective for the sake of customer conversion.
For email and beyond, contact Mabbly to hack growth and see how both data and creative can work together for the sake of your digital business.