Limitless

Coffee & Tea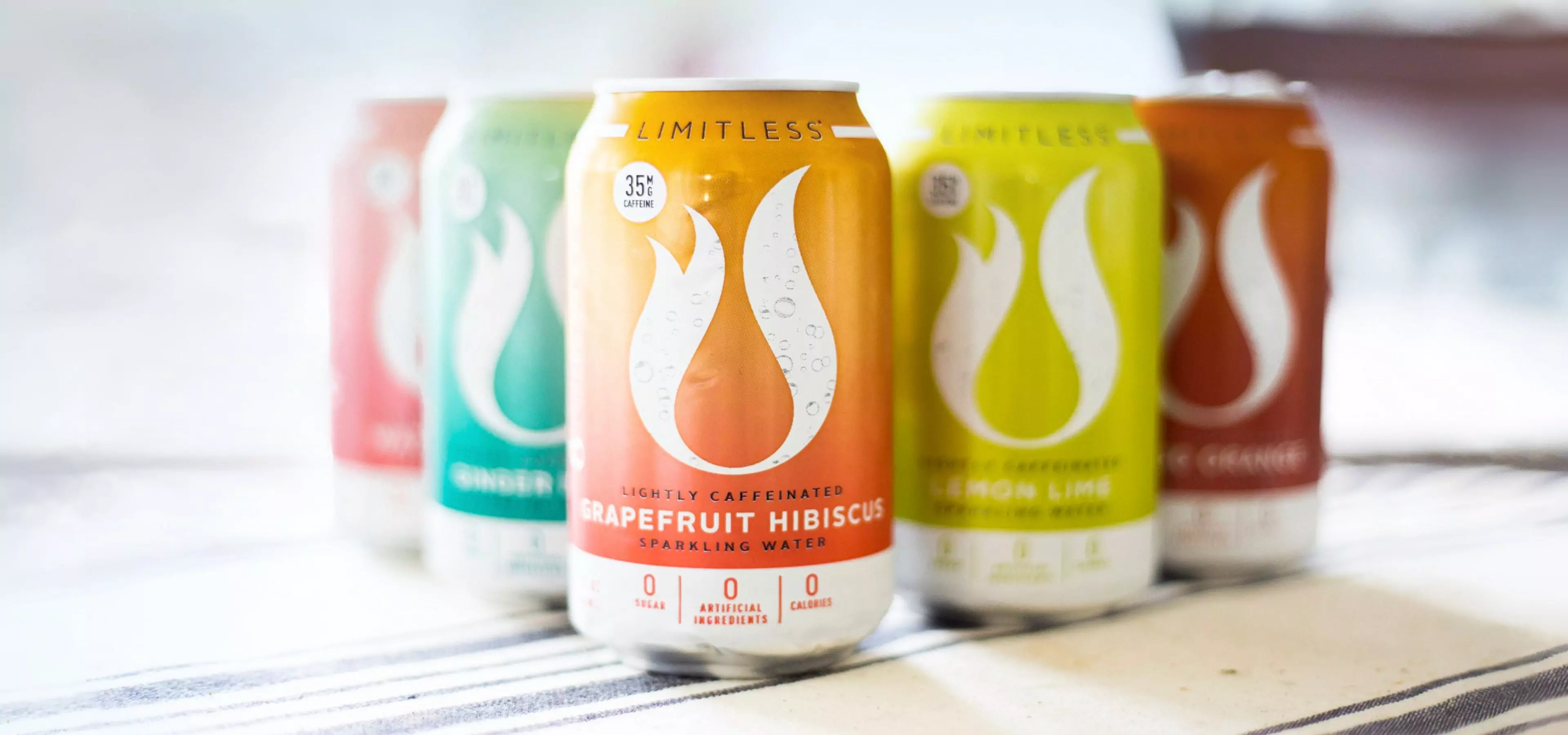 Limitless Coffee & Tea
Humans are filled with pure potential. Sometimes, it only takes a little boost to get started. Mabbly developed key messaging around the purity of Limitless' process and unlocking the pure potential of the consumer.
Services
Brand Strategy
Website
Go-to-Market Strategy
---
Objective
Mabbly has been a trusted partner of Limitless since their initial 2015 launch. After experiencing considerable growth in its hometown market of Chicago, Limitless felt primed to expand its products into the national retail space. Mabbly's goal was to launch their new products in the already crowded coffee and caffeinated beverage space without being a massive CPG brand. Ready, set, go!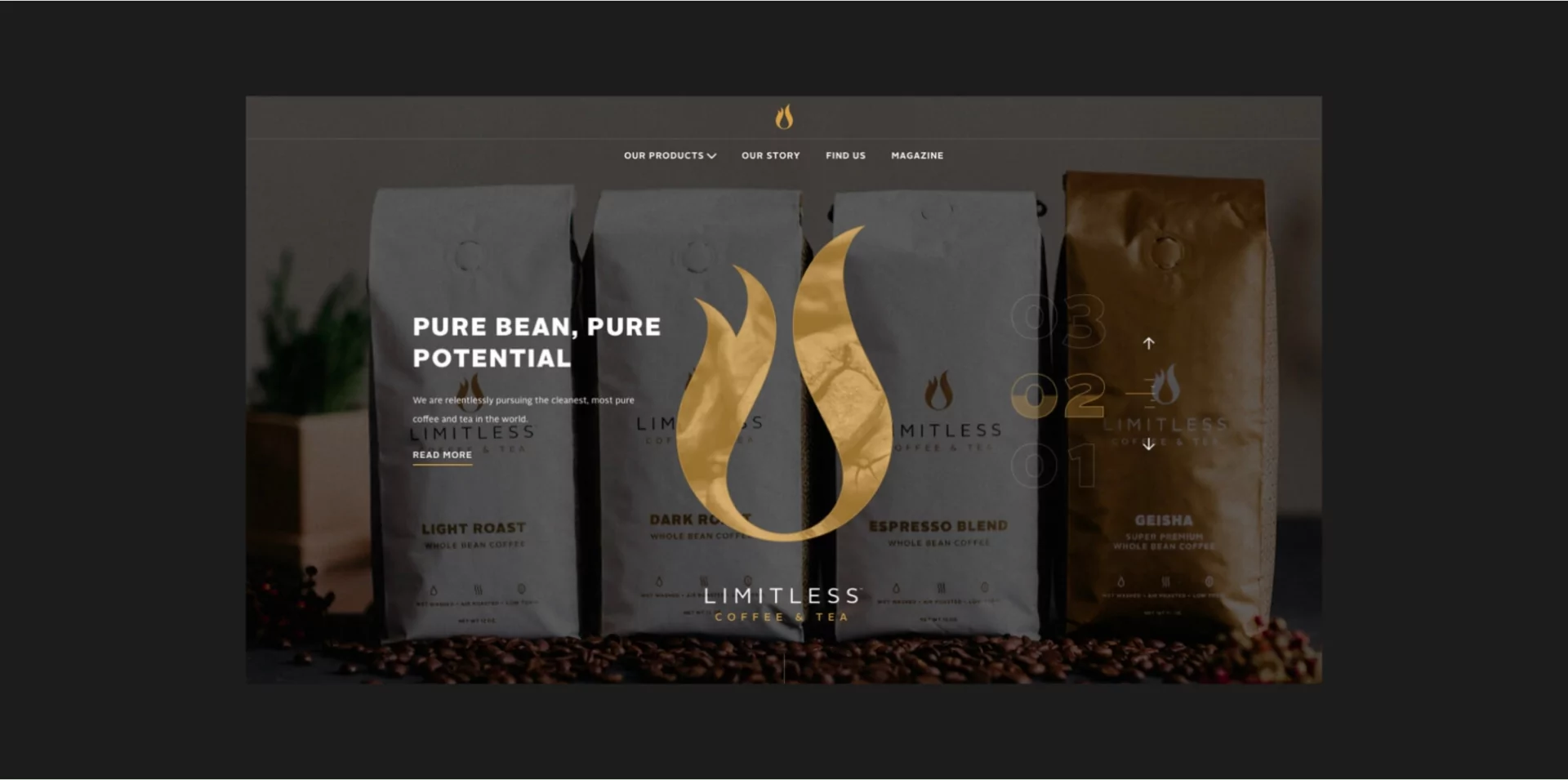 Outcome
Limitless products are sold in every Walmart in North America. Our early marketing success gained the attention of some the top retail buyers and multiple SKUs are carried in national retail stores.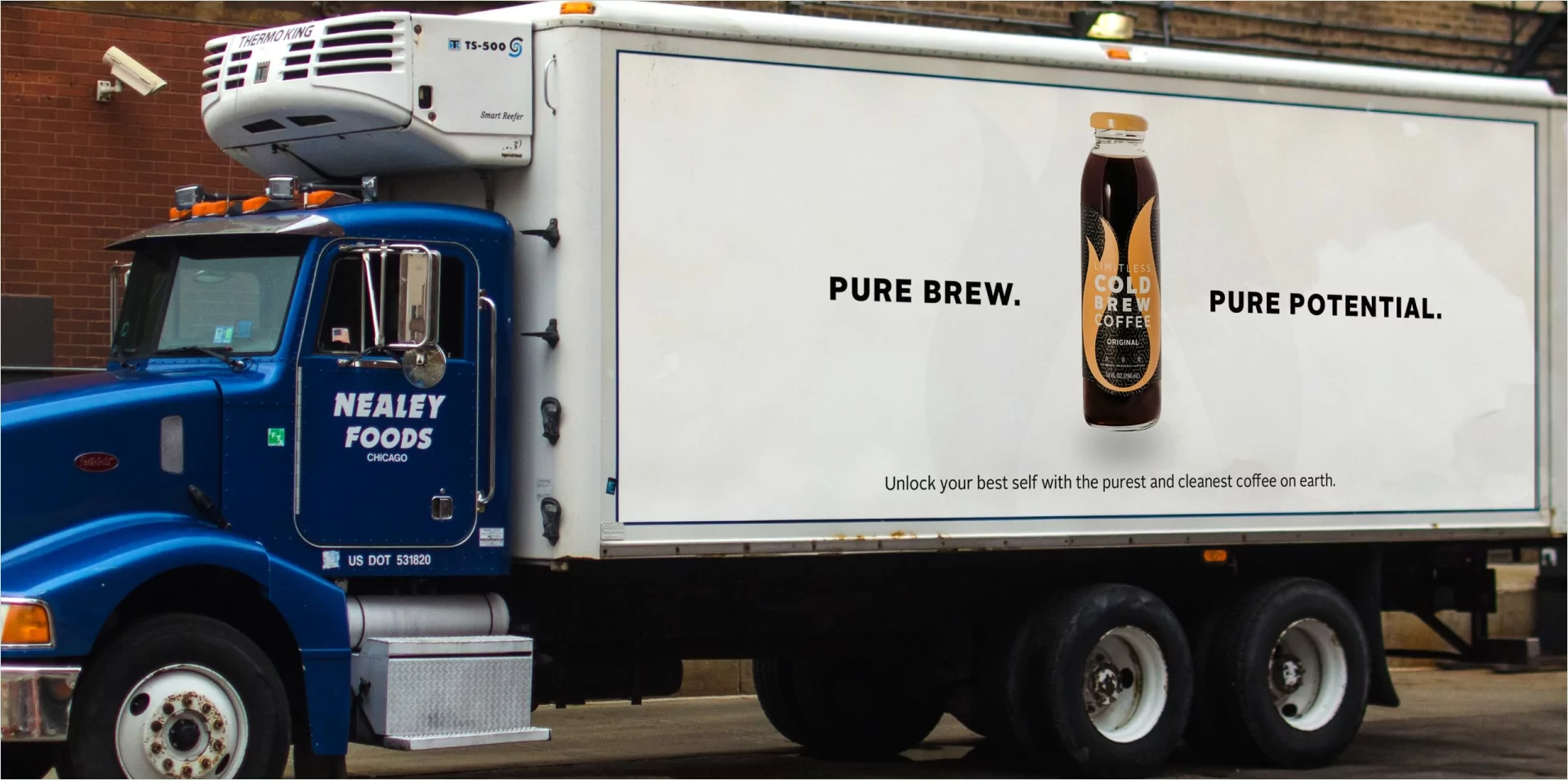 Retail Marketing &
Digital Advertising
Our approach was simple, be snipers not shotguns. Mabbly implemented the go-to-market straetgy and pitched large retailers, while Limitless opened their brand-owned stores. In order to engage the two core audiences, Mabbly promoted consumer trial and buyer awareness campaigns.
Website, eCommerce &
Amazon Tech Support
Mabbly designed and developed a brand site for each of the product lines and customers – consumer & wholesaler.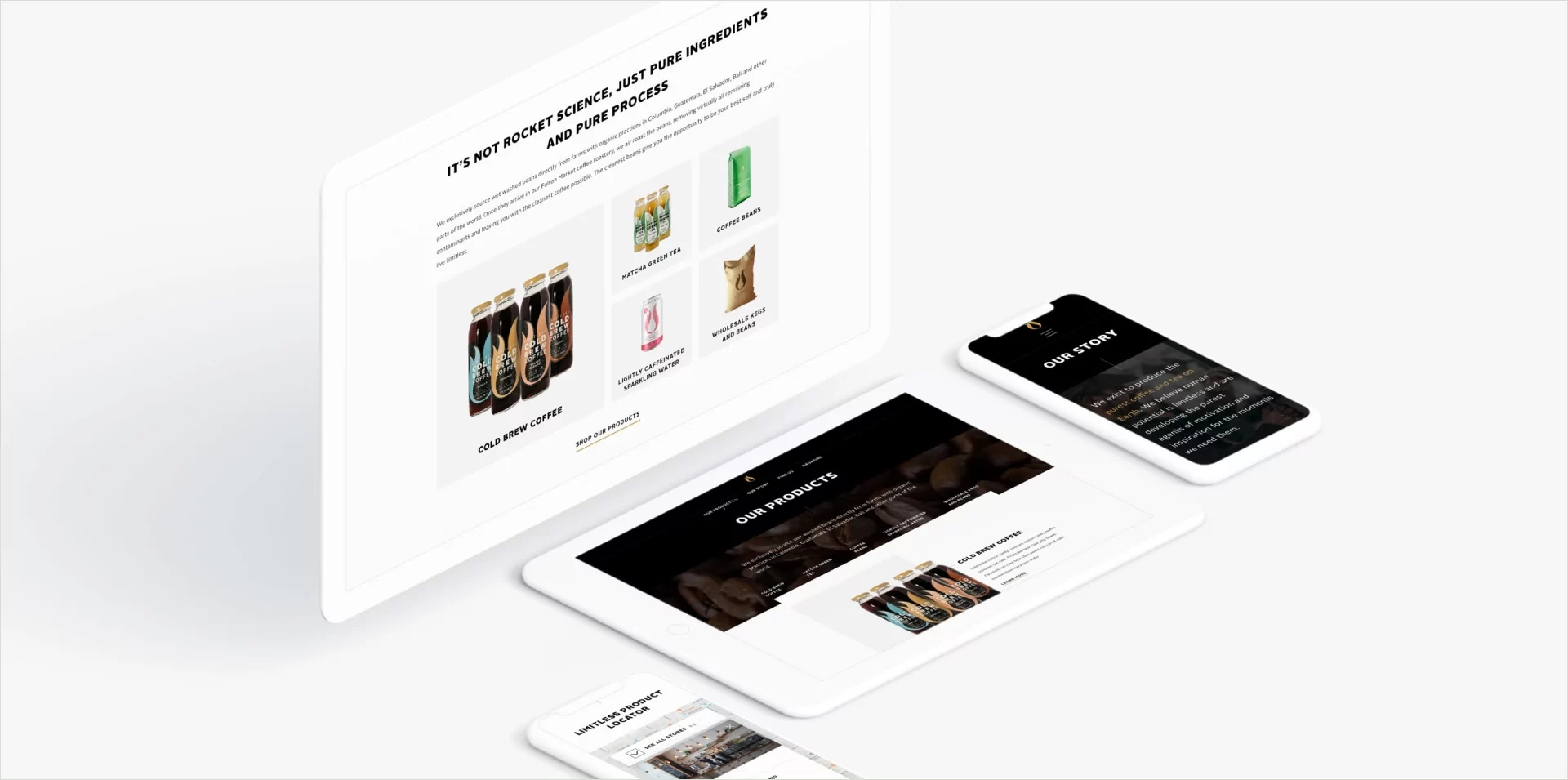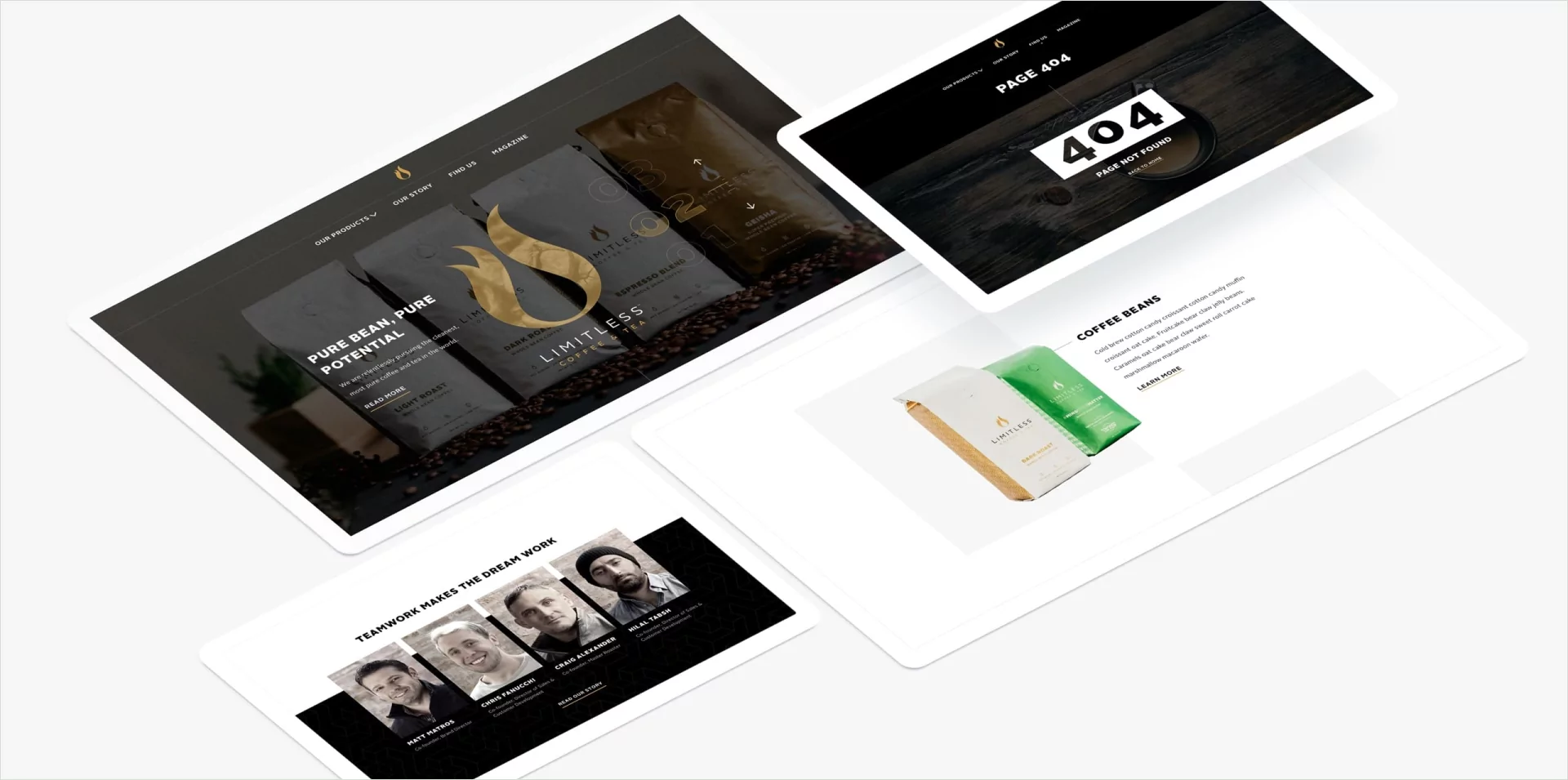 Making "clean beans"
a thing
We developed a social media communication strategy around Limitless's key point of differentiation: the ultra-clean coffee bean. From creative ads to a landing page with a buy-one-get-one offer, we aimed to drive engagement with eye-catching visual content that also highlighted the brand's value prop.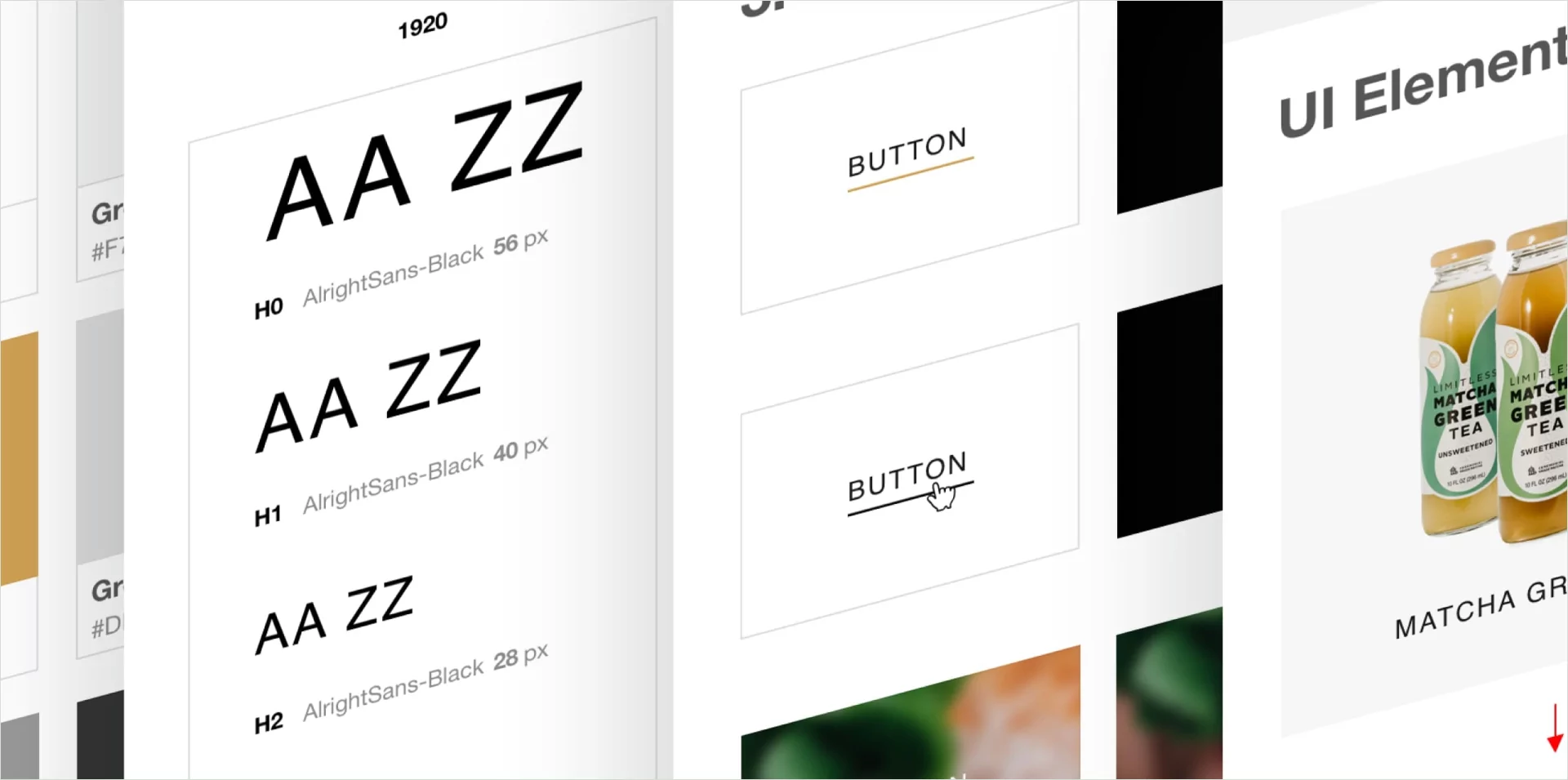 "I've seen Mabbly move from this young, very motivated scrappy kind of an outfit to a very special kind of creative group who knows how to capitalize on their talent and knows how to capitalize on that creativity. Watching this growth has been absolutely fantastic.The formula that Mabbly uses is actually fairly simple, they have this fantastic creative platform multiplied by some really smart, talented, passionate people. It has enabled us to do things that you just don't find on the market."