CONSUMER

BANKING

PRODUCT

SAFERATE
SafeRate
Mabbly deployed all studios to execute a qualitative and quantitative deep dive to construct the world in which SafeRate would thrive. The results were articulate into actionable brand, go-to-market and digital marketing strategies, as well as product design, website design and development and creative marketing assets.
Services
Brand Strategy
Website
Go-to-Market Strategy
---
Objective
SafeRate came to Mabbly with a clear request: We have an idea, we need a company. Because Safe Rate introduces a new and complex product to the mortgage industry, they needed powerful branding to make a lasting impression and an informative, engaging website to explain their product. To build awareness, Safe Rate also needed a marketing strategy that built relationships with their user base, all in anticipation of Safe Rate's brand launch.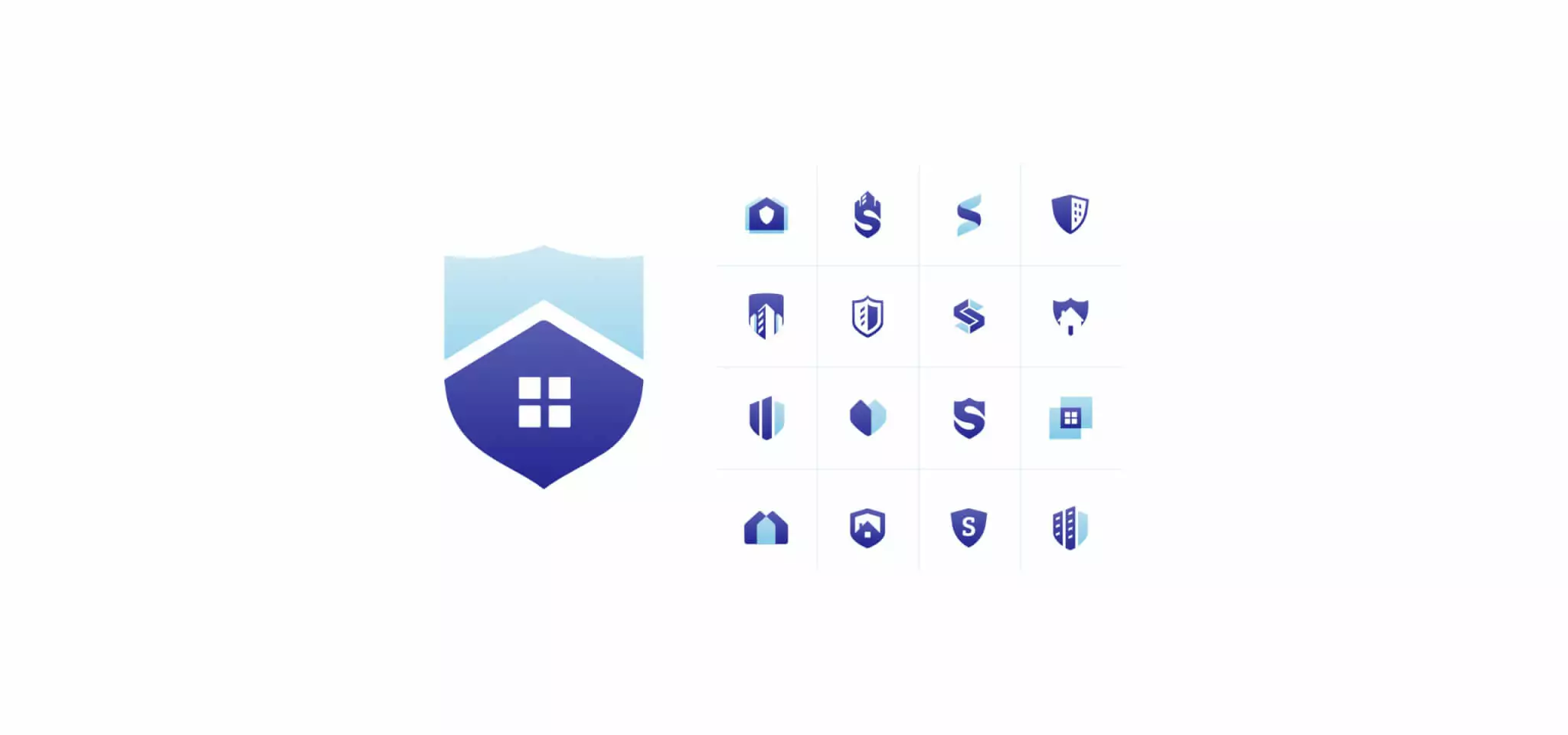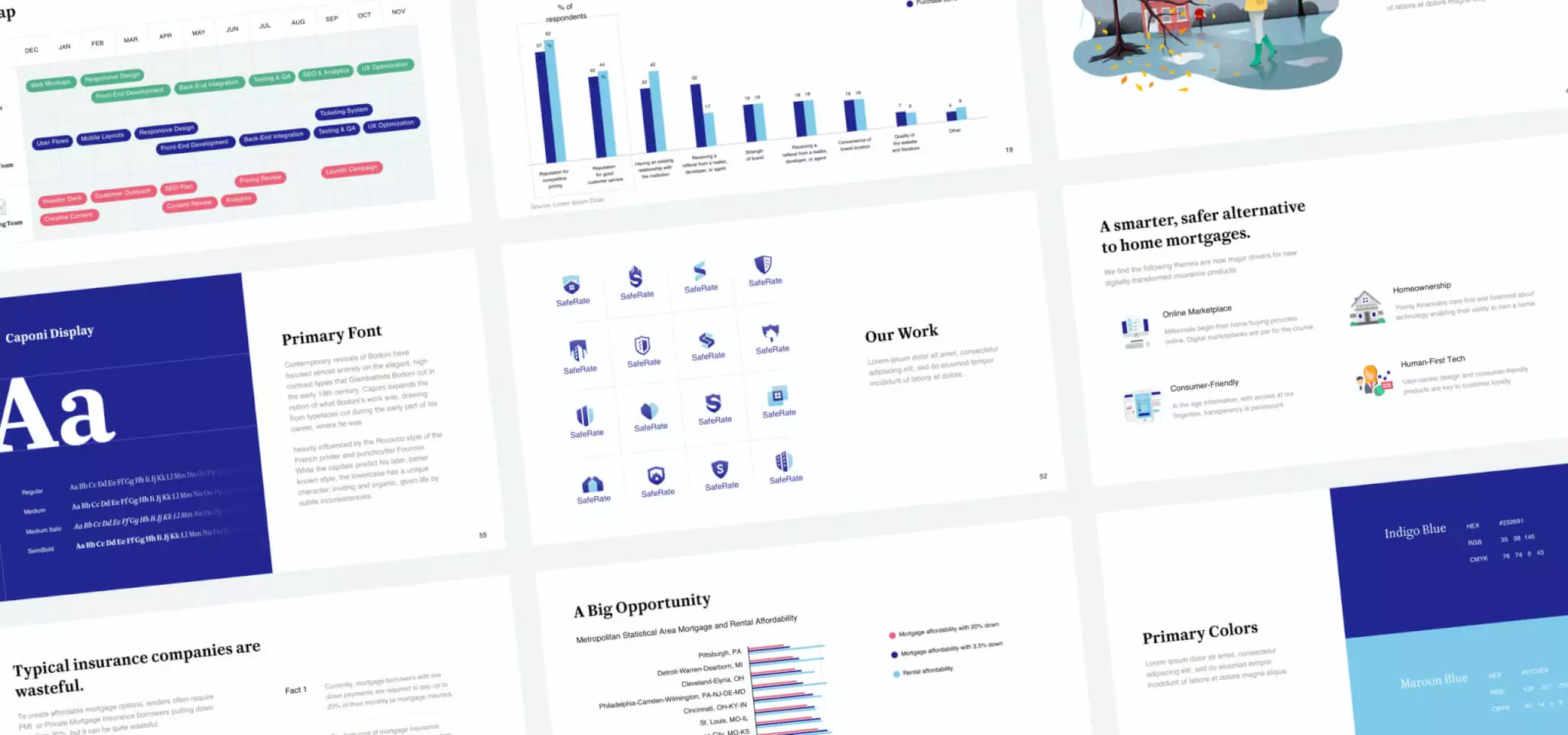 Outcome
Through our proprietary DDCS™ process, Mabbly translated quantitative and qualitative research into a cohesive Brand ID that informed the GTM strategy and digital marketing roadmap. The strategies and design came to life with custom illustrations and videography that live on the newly built website. While Safe Rate had planned on moving to the Bay area and joining Y-Combinator, they used the DDCS™ deck to pitch financial institutions and ultimately landed at BMO Harris as the bank's revolutionary millenial mortgage product.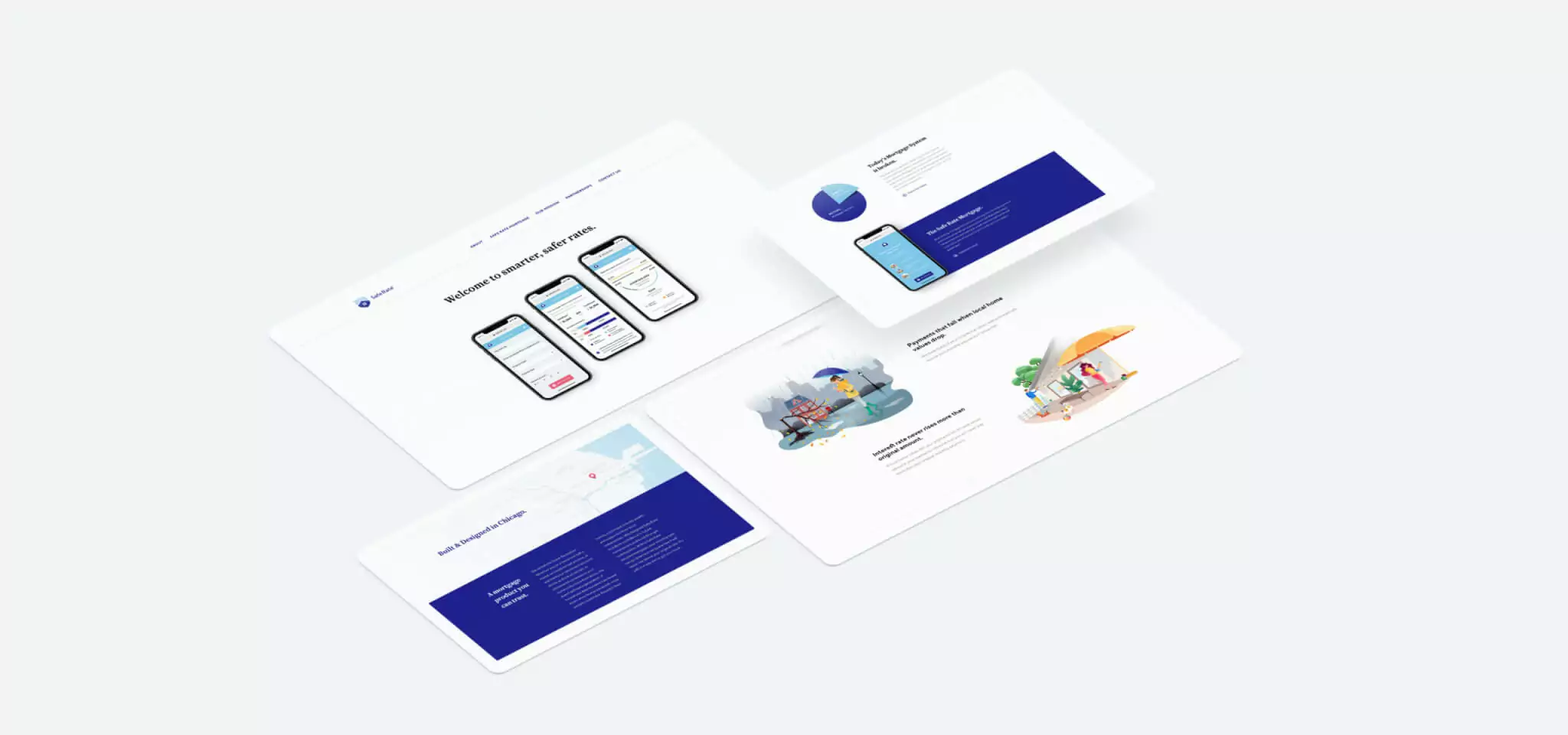 Buttons

Input Elements

Buttons
Input Elements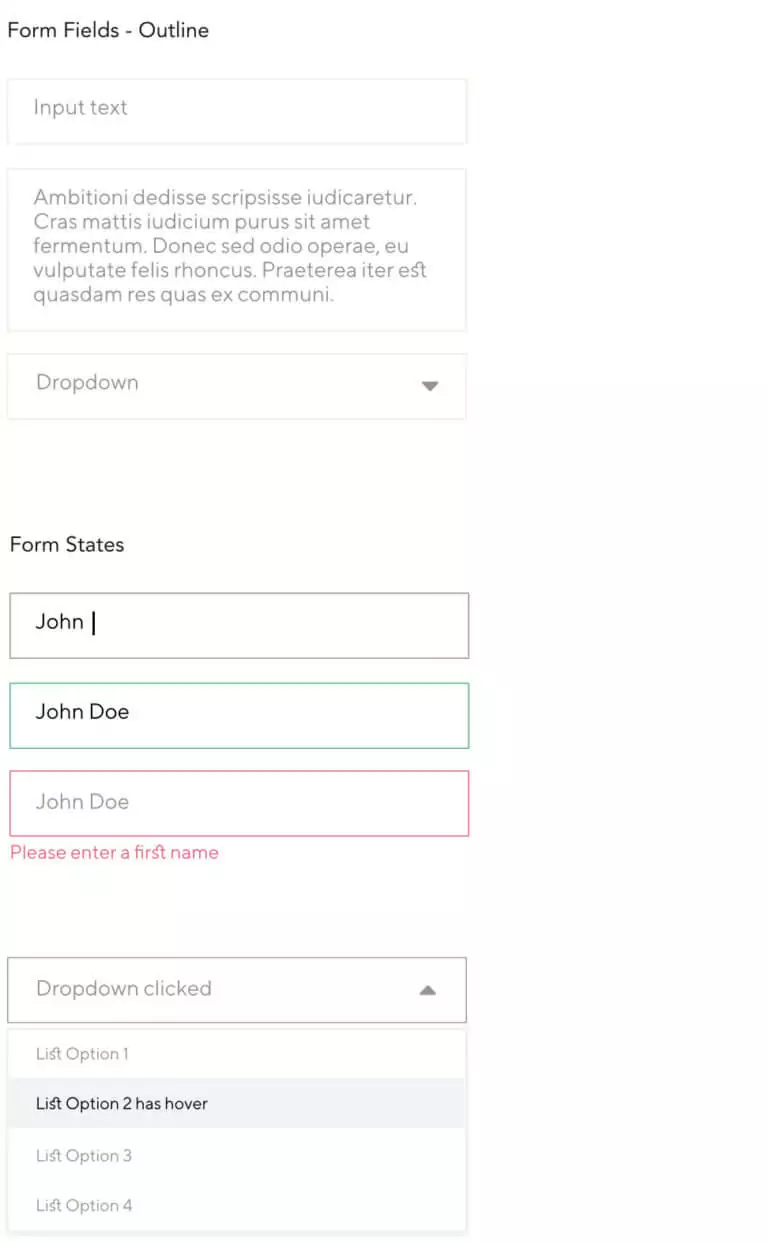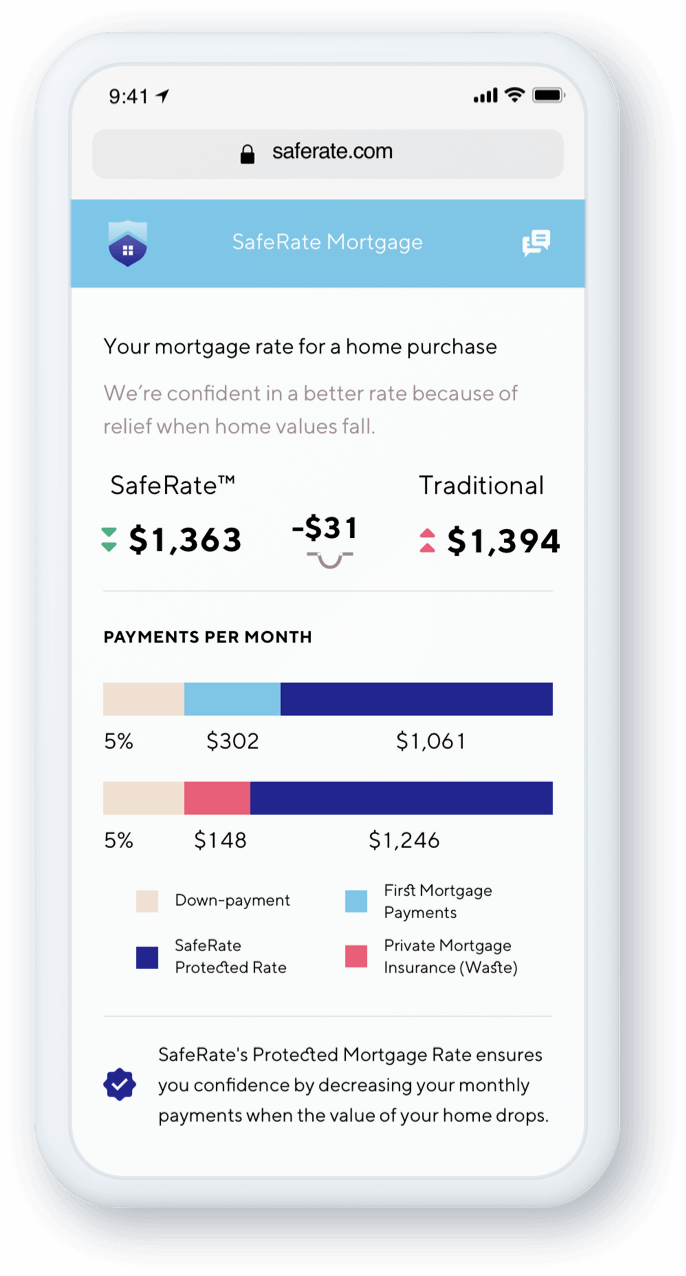 How It Works
Safe Rate protects borrowers during and after the home buying process by automatically reducing their monthly payments if home values fall in their neighborhoods. By making it easier to buy in up-and-coming areas and reducing the impact of downturns, Safe Rate is transforming communities–one homeowner at a time.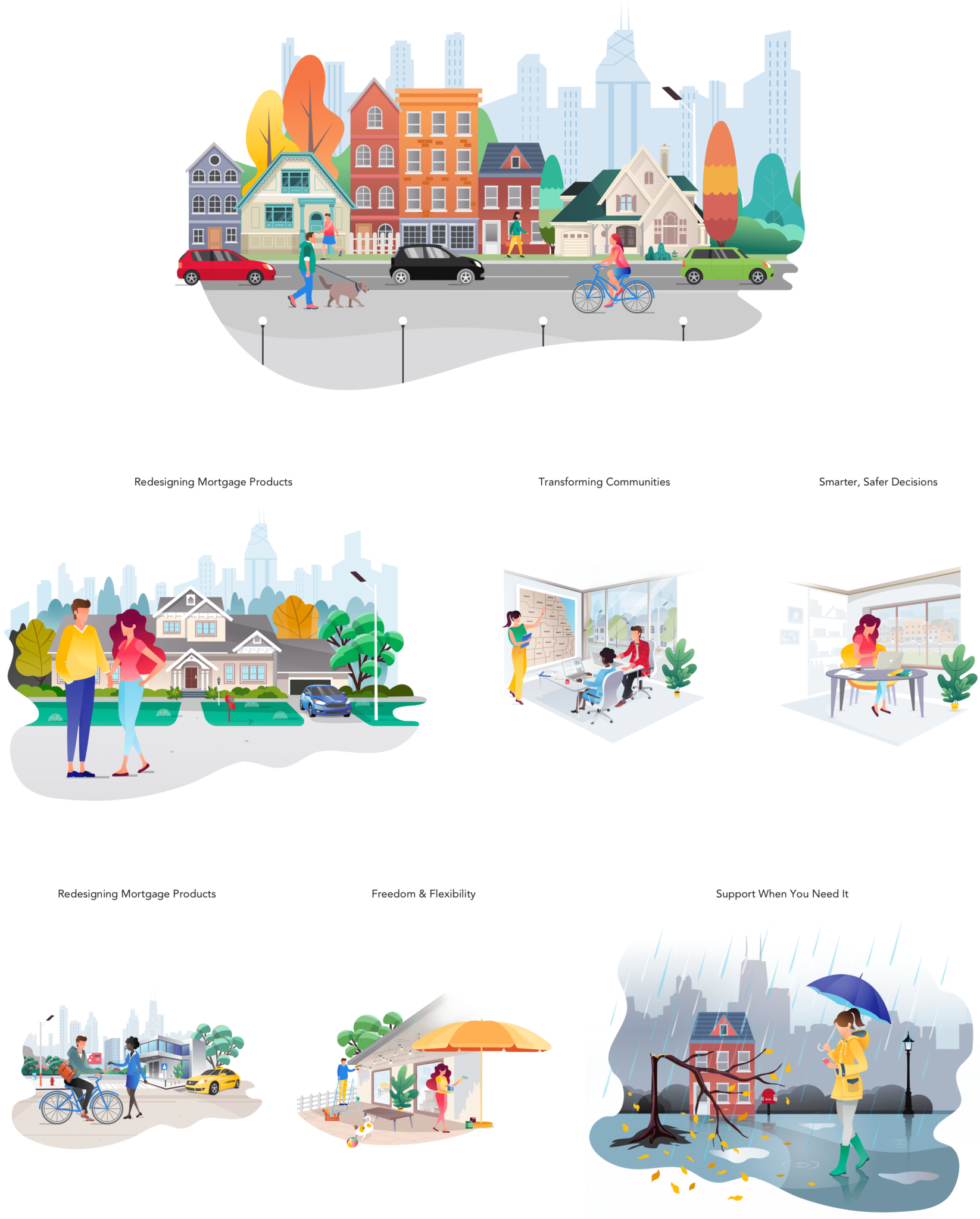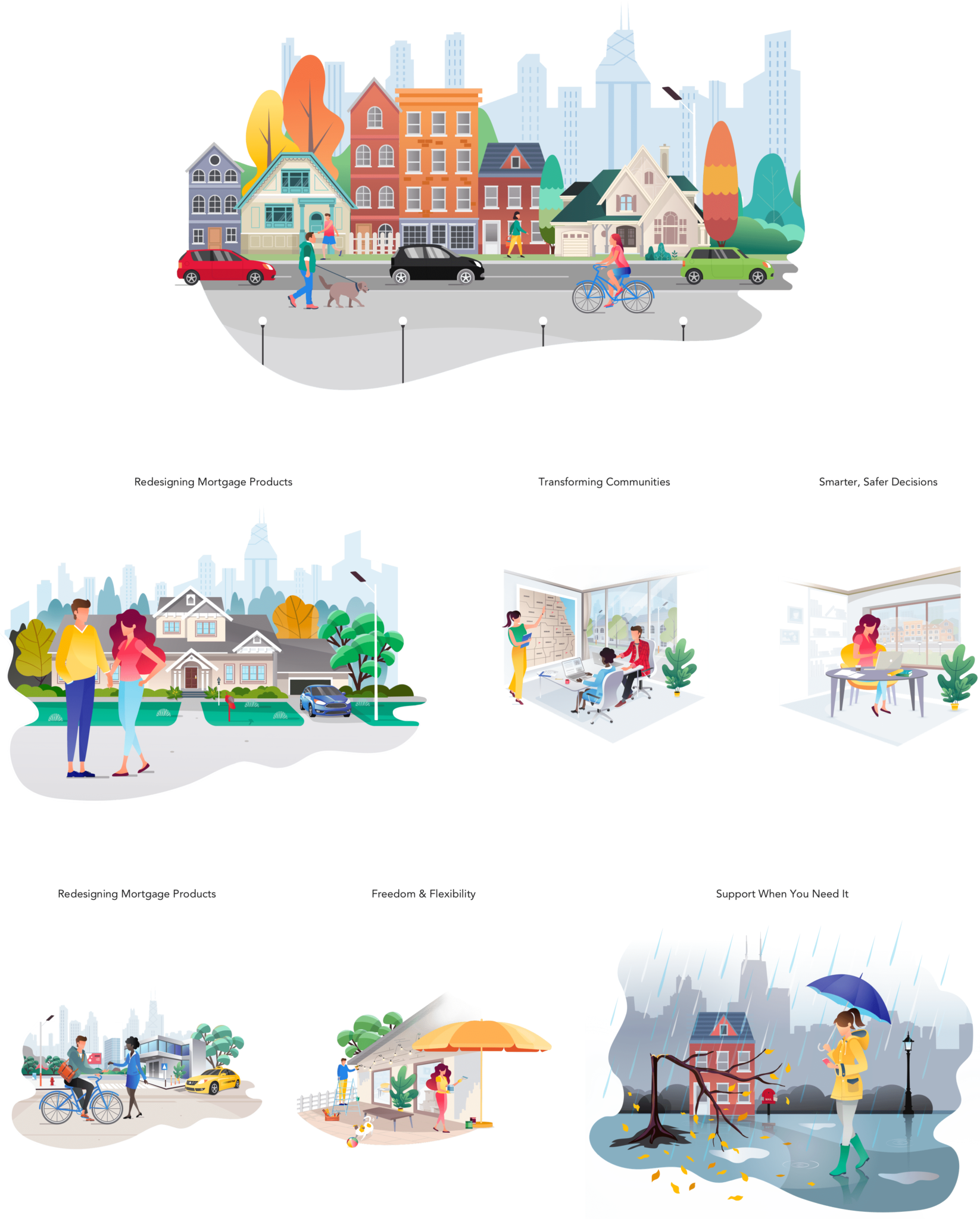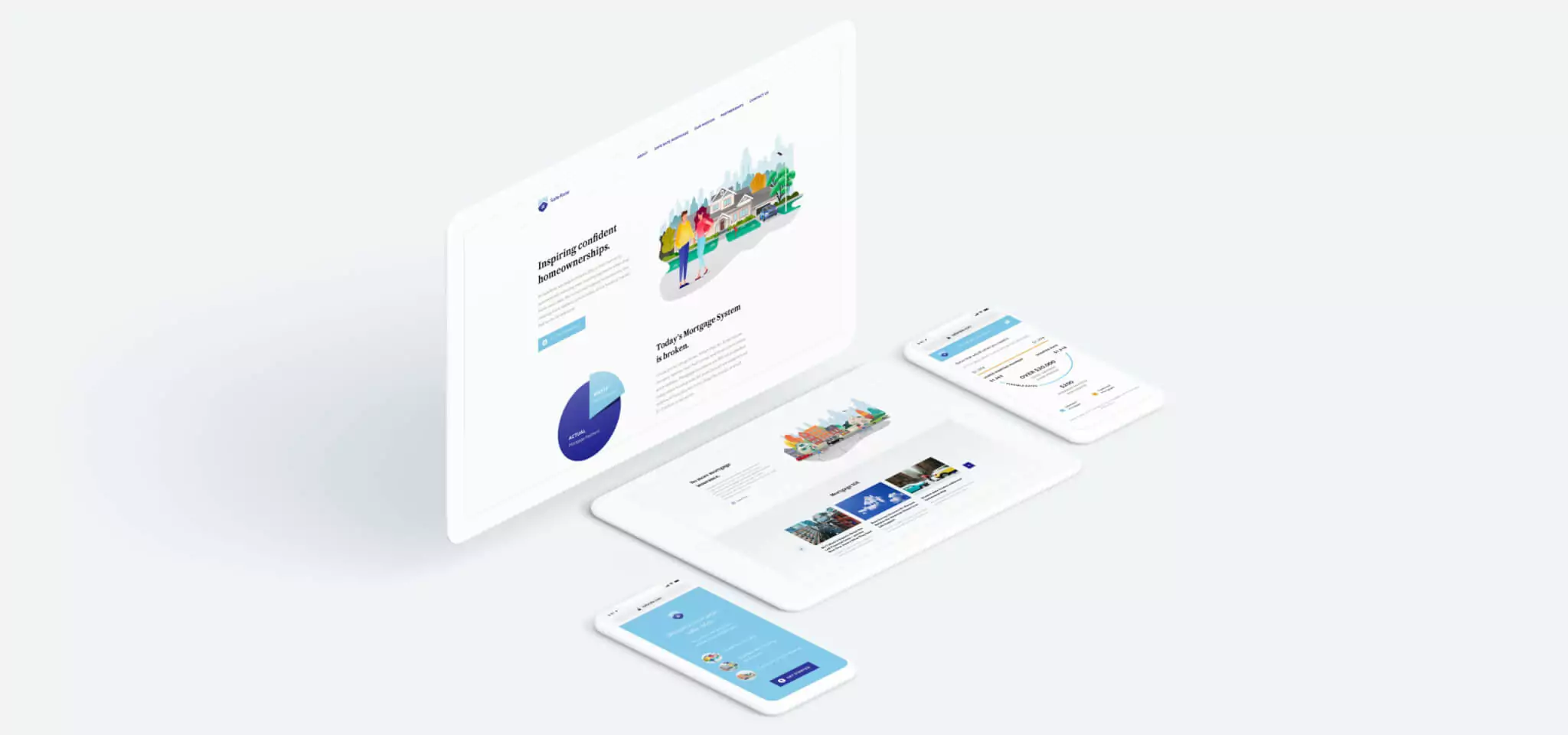 Brand Identity
Mabbly refined Safe Rate's brand by articulating a positioning statement that was simple, honest, and direct—just like Safe Rate. Mabbly created a brand story, purpose, and personality supported by user-centered value propositions. The brand story was followed by the development of key messaging and visuals to communicate clearly, and define the voice and tone to ensure brand consistency. Finally, Mabbly designed the logo, color palette, typography, and custom illustrations crafting a visual identity that was confident and calming, smart yet approachable. All in all, the branding Mabbly created positioned Safe Rate as a win-win-win for buyers, lenders, and their respective communities.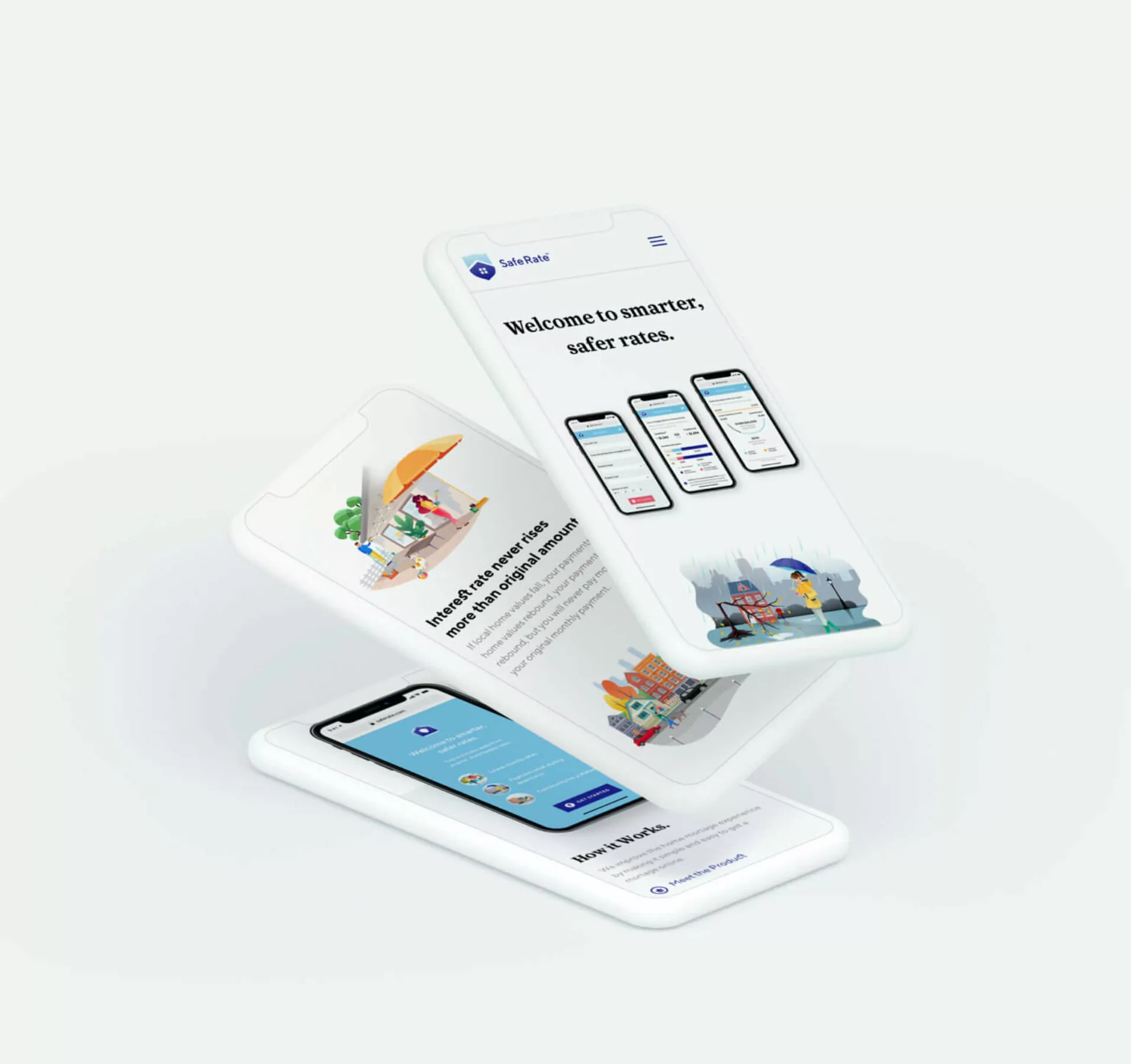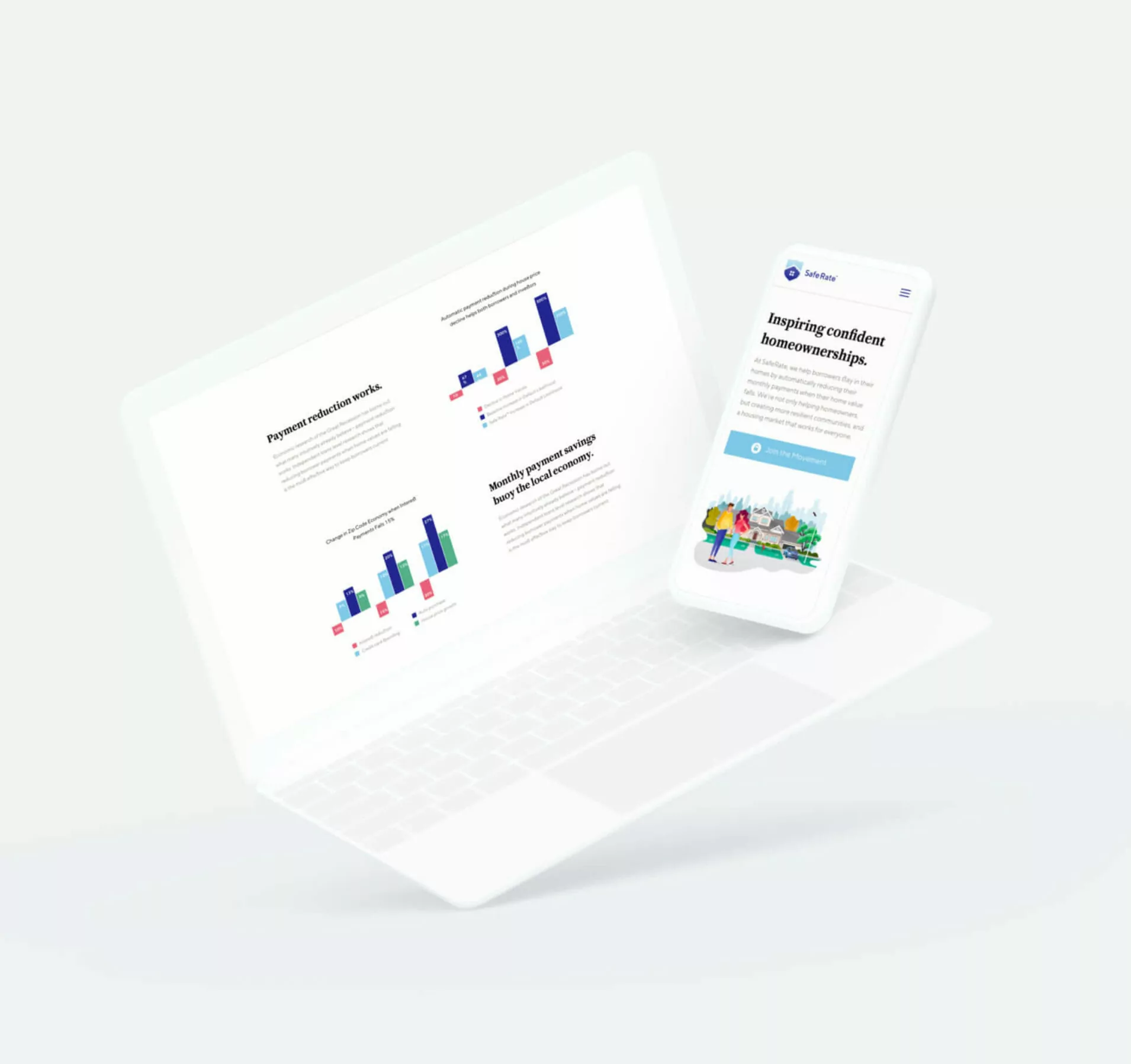 Digital Strategy
To help the market understand their product and mission, Safe Rate needed an engaging and intuitive website that accommodated multiple audiences with varied needs: buyers, lenders, investors, and realtors. Discovering that first-time home buyers often struggle to find the right information during the home-buying process, Mabbly developed a keyword-driven blog strategy and created regular blog articles to drive the brand's visibility.