Technology is developing at a rapid pace, and the way people use it is following suit. If 2017 is the year of artificial intelligence in digital marketing, it is because of technological advances made in 2016. Smart agencies are staying top of digital marketing agency trends and are applying the best practices learned to client campaigns.
Here are 7 digital marketing agency trends in 2016 that defined the year as a whole.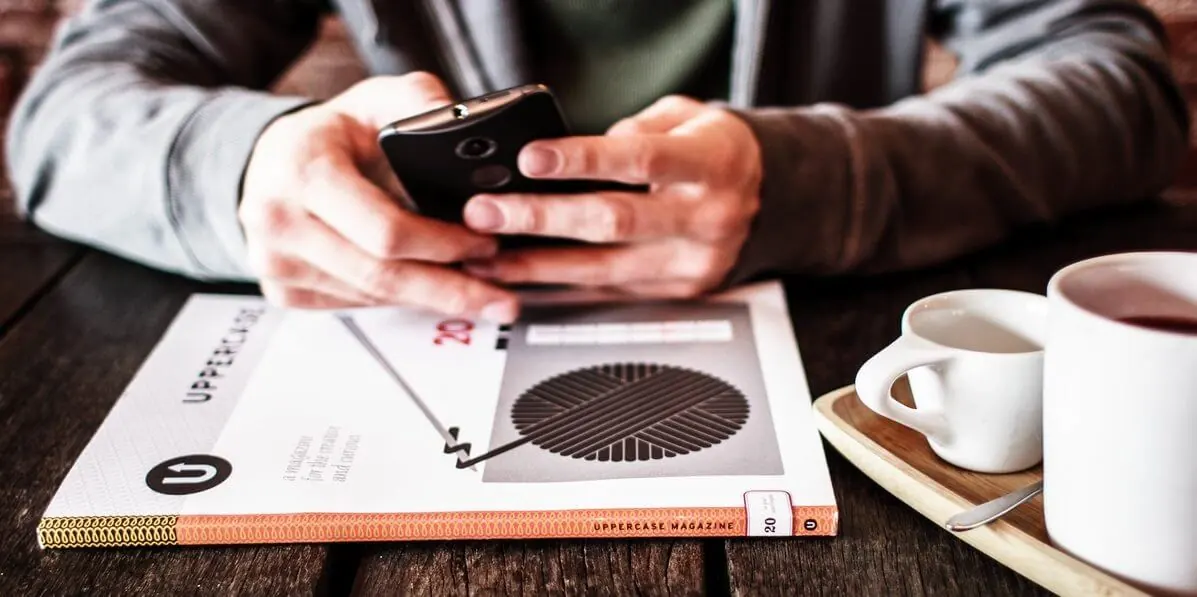 1. Mobile Marketing
Due to widespread adoption and usage of mobile devices, mobile marketing became one of the most talked about topics over the past few years. As predicted, mobile device use has surpassed desktop use, because of the portability and convenience of mobile devices. Google and Facebook have introduced AMP and Instant Articles to make it easier for mobile users to find and consume content. As such, content creators are feeling the pressure to adjust the structure of how they're publishing content. They need to appeal to these tech giants that can send them many users… or prevent users from ever seeing a company's content.
In addition to mobile devices, wearable devices are also coming into vogue. Wearables sync with an app on a mobile device, and/or have functionality on their own. Smart agencies working with corporate apps are working hard to break into wearables in a unique and useful way, like smart watches.
2.
App Marketing
Many digital marketing agency trends in 2016 tend to build on each other, as can be seen in the rise of app marketing. Since mobile devices are becoming more widely used, app-based marketing has also become a focus in 2016.
Forbes found that people are beginning to respond more to in-app advertising at a rate higher than traditional display advertising on websites. In response, companies like Google engineered new opportunities for business owners and app developers alike, with a recently launched feature known as app streaming. App streaming allows users to access app functionality within search results, even if no apps are installed on their device.

3.
Live Video Streaming
When aligned with mobile and app connectivity, video is an integral part of the digital marketing creative an agency provides their clients. Previously recorded video posted on Youtube (and other video hosting websites) is unlikely to go away anytime soon, but recently, live streaming with an existing audience has become a more popular use of the video medium. Tools like Periscope and Facebook Live allows you to stream videos from your mobile device directly to your followers. Many brands/businesses, celebrities and other public figures are using this feature to stay connected and more engaged with their followers. People have found success by hosting live Q&As and giving a behind-the-scenes look at the business.
4.
Omni-channel Experience
Omni-channel is defined as a multi-channel approach to sales that aims to giving consumers a smooth shopping experience, no matter what method they use when shopping. These methods might include:
Online with the use of either desktop or mobile

Over the phone or using a catalog

In store
A solid omni-channel experience is way of targeting consumers with the right offer at the right time and place. For this to work for their clients, digital marketing agencies need to optimize all the options (purchase points) that customers have available to them when they're shopping.
Social networks are adopting to this approach. You may have noticed that Facebook now has a sales page option, and you can now convert your Instagram profile to a business account for additional functionality.

5.
Personalization
2016 is dealing with an overabundance of content, and users are becoming wary of the same thing essentially rewritten many different ways. Instead of acceptance of the status quo, savvy marketing agencies are pushing the limits of personalization when it comes to technology and logistics. They're working to create a customizable experience that customers will appreciate. This personalized content may come in the form of interactivity, recommendations, and patterned production of content.
6.
Better/More Ad Options
Online advertising is becoming more sophisticated every year, and 2016 has been no exception. Agencies keep demanding new metrics to be able to determine the ROI of efforts made on behalf of clients, and advertising platforms have responded in kind.
A new interest of digital marketers revolves around how users react to video ads. Forbes mentions attention metrics as an example when it comes to ad success. Attention metrics demonstrate how ad costs are being calculated by measuring the qualitative experience of users watching a video ad.

7.
Easier and Greater Integration
Marketers used to separate marketing efforts, but with recent changes in technology, integration has become a lot easier. 2016 brought about the introduction and more widespread use of various software programs that bring metrics together from multiple campaigns into one place. Besides measurement, 2016 saw a larger amount of integrated marketing campaigns: across social media, digital ad networks, TV, and more.
2016 is almost over, and it's time to look ahead to 2017. How much do you think this list of digital marketing agency trends in 2016 will change in the coming year? Which ones have had a huge impact on your business this year? Tweet your thoughts and ideas at @MabblyTribe and we'll share our favorites!