Search Engine Optimization, or SEO for those who are familiar, has been the foundation of marketing for many years. Thanks to SEO giant, Google, search has never been more tailored.  Each person whose curiosity has them typing into that Google search bar will be confronted with millions of search results that are specific to their needs. So what exactly is SEO and how does it work?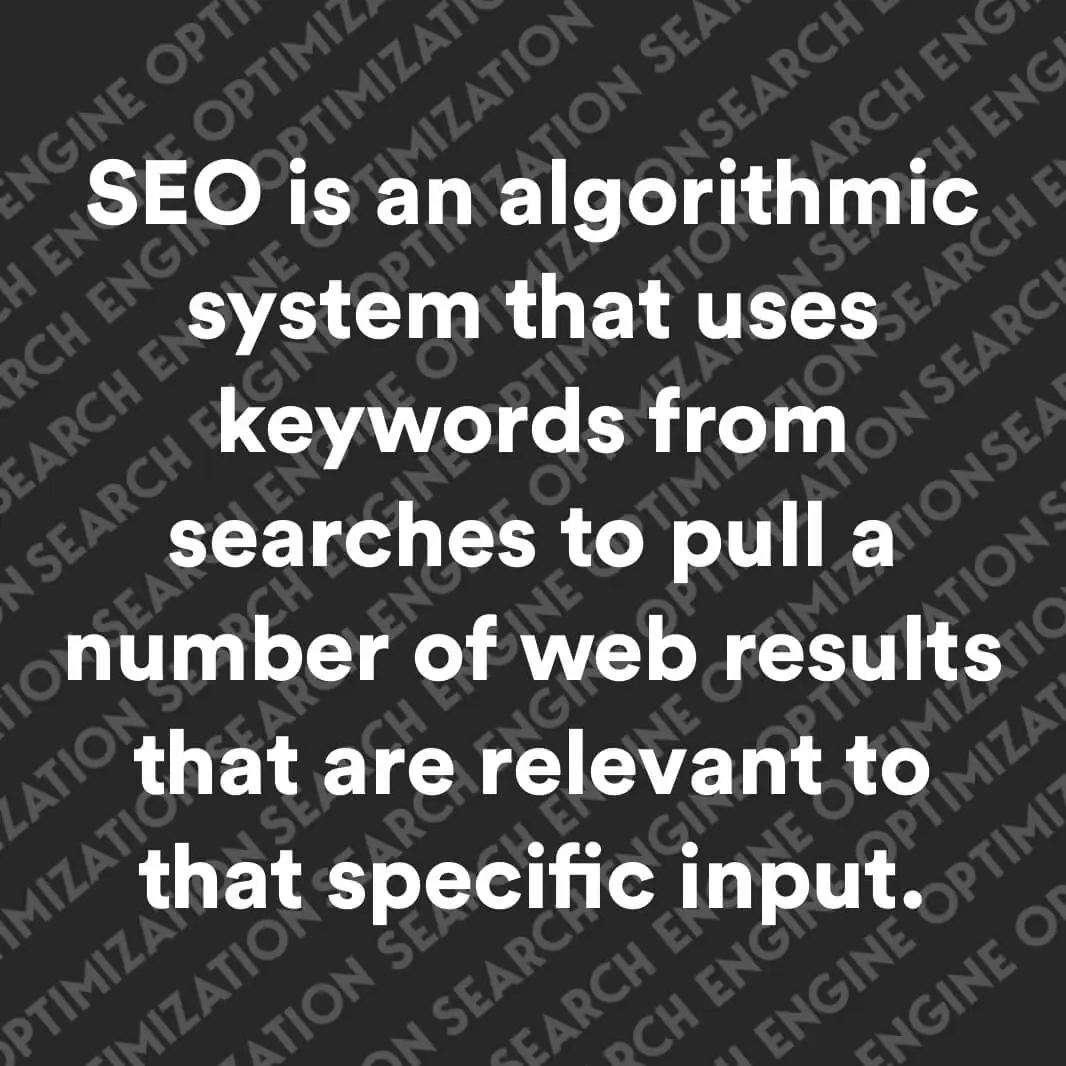 SEO is an algorithmic system that uses keywords from searches to pull a number of web results that are relevant to that specific input. For example, if you decide to go to Google and search "Digital Marketing Agencies in Chicago," the list of results are in that very order simply due to the SEO algorithm set in place. Now the tricky part about these algorithms is that they are constantly changing and improving.
With search engine optimization comes a need for an SEO strategy. A basic SEO strategy needs to be unique to your brand or business, but in general a typical strategy will look like this.
Target Audience: 

Narrowing down your target audience may be an obvious first step, but important nonetheless. However, with SEO you also need to figure out the interests of your audience. You want your content to be strategically placed for this target audience and be as relevant as possible to what your audience is looking for in their search. What is your audience typically searching for? After they search where do they go? What other sites do they spend a lot of time on?

Keyword Research: 

Keyword research is the foundation of SEO, because it sheds insight on what keywords you should be incorporating into your strategy. You want to categorize your keywords for a more curated result. For example: Marketing and Chicago, Digital Marketing, Marketing agency, etc. A great resource for this step is Google Adwords. After nailing down some categorical keywords and phrases, and knowing your target, you will be able to see the search volume and then prioritize your keywords based on this data.

Knowing Your Competitors: 

Knowing your competitors and the spaces they occupy is extremely helpful when doing research for your strategy. You want to at the top of the list of results for your target audience, so knowing and understanding what your competitors audience looks like, is just as insightful as knowing your own.
SEO strategies can be broad or narrow, extensive or simple. It all depends on what is you're trying achieve. Services like Google Adwords and Google Keyword Research Tool are all great resources to developing your strategy. At the forefront of SEO strategy is really a brand strategy. Setting goals and stating a mission is key to having a great SEO strategy, and a digital marketing agency like Mabbly can help you do just that!