In this in-depth guide, you'll discover how to attract customers and increase your revenue by leveraging digital marketing strategies.
While smart businesses move from the traditional marketing campaign methods to the digital form of marketing, savvy marketing teams implement an integrated marketing campaign to be able to document their processes and achieve long-term success.
It's simple, to achieve success, you need a winning strategy and possibly a digital marketing agency that is a right fit for your online marketing needs.
But how do you get that considering the proliferation of online marketing agencies nowadays?
Most digital marketing agencies often claim to be different but in practice, they have little or no evidence to substantiate the claim.
Factors to Consider When Working With a Digital Marketing Agency
Find a digital marketing agency that offers digital services based on the following central points:
#1. Holistic Approach: Any professional digital marketing agency should be able to give a holistic approach to digital marketing strategies from building a brand new website design to delivering integrated marketing campaigns.
Some agencies focus mainly on a particular aspect of digital marketing alone, such as SEO, email marketing, etc.
Though these agencies may be proficient in their expertise, you would end up wasting more time and money to hire different agencies to handle different aspects.
It's cost-effective and time-saving to choose an agency that gives a holistic approach to digital marketing strategies.
#2. Custom services: Most digital marketing agencies use the same marketing strategies for all clients. That is wrong!
Since every business is unique, your marketing strategies must be different i.e. each business should be addressed with a different digital marketing strategy.
Adapting to the client's different business circumstances is the key to creating the best result. That is why the business goals of the client must first be determined before bespoke digital marketing strategies are delivered.
#3. No false guarantees: Digital marketing services are not without risk. You've got to be wary of digital marketing agencies that promise overly amazing results, such as raising your SERPs rankings within the shortest term.
While this may be true, the agency might have adopted some manipulative ways (black-hat SEO) that may eventually get your website banned from the Google SERPs.
Therefore, hire an agency that offers marketing strategies that are based on white-hat marketing techniques and Google's best practices.
#4. 100% Transparency: Every genuine digital marketer must be 100% transparent to clients.
#5. Technology-driven: Every genuine digital marketing agency should rely on the latest technology for automation, efficiency, scalability, and ingenious ideas.
#6. Data-driven: The only way you can measure the success of your digital marketing campaign is by seeing data-driven results and monitoring the metrics.
Every honest digital marketing agency would include metrics like website traffic, form submissions, downloads, traffic generated, leads converted, and sales realized to measure the performance of the marketing strategies.
Can you see the factors to consider when choosing a digital marketing agency? These points add up to make a reliable, trustworthy, and professional digital marketing agency.
Top Digital Marketing Strategies
The kind of digital marketing strategies put up by your chosen digital marketing agency would determine how you would reach your target audience, get more traffic, convert more leads, and grow your business.
If you want to reach out to your audience, convert more leads for your business from marketing channels like search engines, social media, email marketing, etc.?
Whatever you want to achieve, consider a digital marketing agency that offers top digital marketing strategies.
How Do Top Digital Marketing Strategies Work?
As stated earlier, any professional digital marketing agency would not rely on a one-size-fits-all digital marketing plan.
Instead, the agency would put together a customized digital marketing plan for your website based on your business goals.
Top digital marketing strategies work in three major ways, which aim at optimizing your business along the stages of the marketing funnel, which are Awareness, Consideration, Conversion, Loyalty, and Advocacy.
This is sometimes referred to as "customer retention funnel."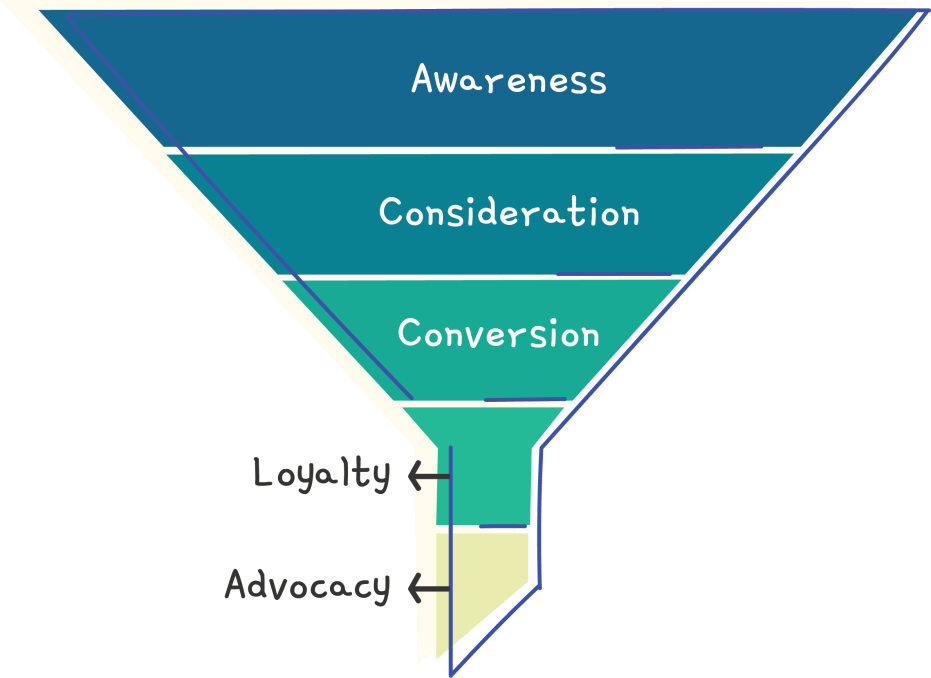 a) Reach and Attract More Prospects
A professional digital marketing agency can help to extend your business messages to your target audience at the top of the marketing funnel by creating awareness to gain more website traffic.
Every expert agency should engage several tactics, such as responsive website, content marketing, search engine optimization (SEO), social media optimization (SMO), pay-per-click marketing (PPC), email marketing, social media marketing (SMM), etc. to reach out to and attract your audience, who will give your products or services due consideration.
b) Convert More Leads into Customers
Once you have your target audience visiting your website, you need to convert them from being anonymous website visitors to identifiable leads.
As illustrated in the marketing funnel below, if you attract 1,000 leads at the top of the funnel and you're able to turn 10 of them into customers, then you're in business, especially if the customer lifetime value is high.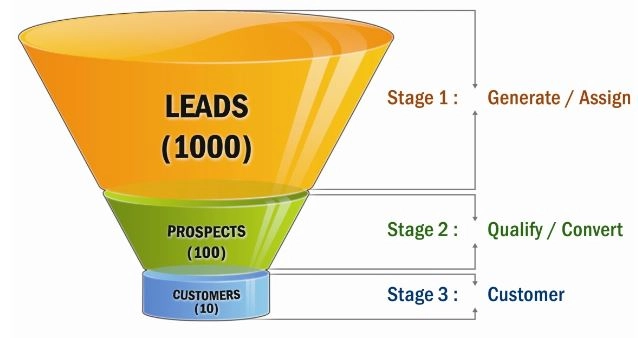 To achieve this, the digital marketing agency would help you to move down the conversion stage on the funnel using tactics like:
Clear and irresistible call-to-actions
Irresistible offers
Compelling videos,
Downloadable content offers
Free Trial,
Free Shipping
Whitepaper
Coupon/Limited Time Offer/Discount
Free Membership
Sales Promotion, etc.
The agency would also run A/B testing for each tactic to see which tactics work best for your business.
c) Generate More Sales and Revenues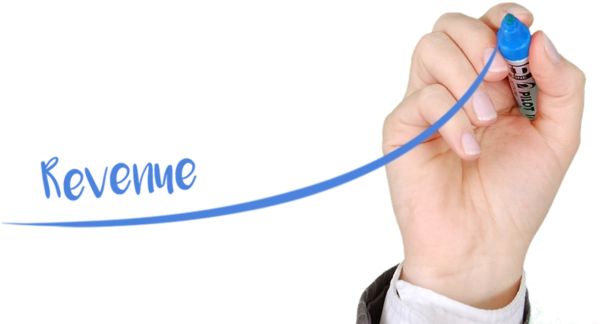 Lead conversion isn't enough. These leads must translate into appreciable sales and revenue to achieve success.
That is why the digital marketing agency needs to empower your marketing and sales team with necessary data and tools to build customer loyalty necessary for sales generation and repeated purchase and also customer's advocacy that'll generate referrals, leading to higher revenues.
What Are the Digital Marketing Strategies that Drive Results
Meeting your digital marketing needs requires a digital marketing plan made up of several different marketing strategies.
When all these strategies are used together, they create a holistic approach to achieve your business goals.
A professional digital marketing agency should be able to handle all of these strategies. Here are some of the digital marketing strategies that can help your business grow:
1. Website Design and Development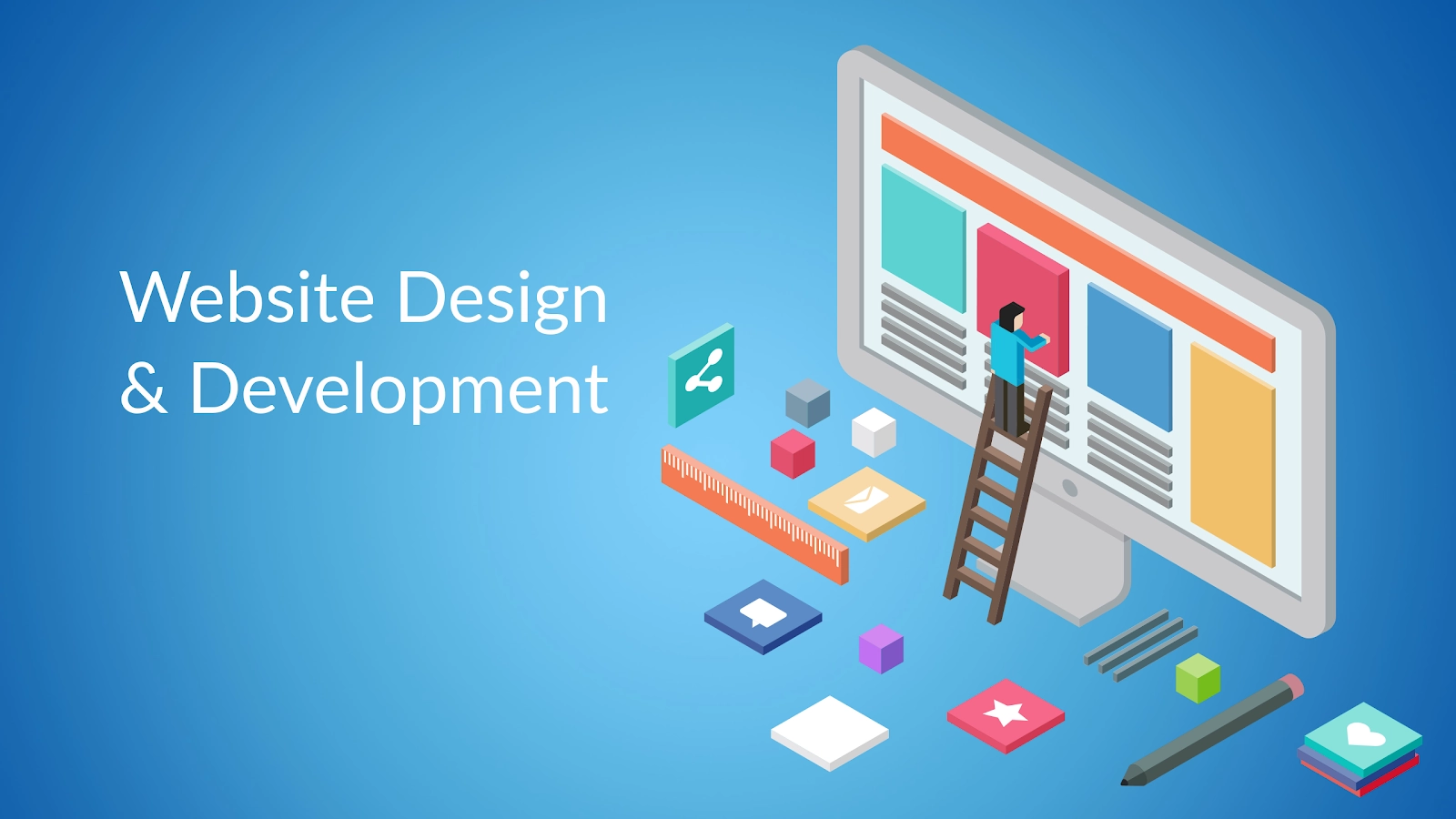 This is usually the most important step as your website signifies your online presence and your online point of contact.
Hence, you need the service of an expert digital marketing agency to create a website with stunning designs and effective capabilities that'll showcase your unique business brand and personality.
This is how web design and development services can help your business grow:
By creating the kind of website your visitors will love
Did you know that over 90% of web users judge a business based on its website design?
Your web design is one of the most prominent factors considered by your audience when they make decisions about whether to leave or accept you.
If your web design looks unattractive and unprofessional, it will badly affect your business image and your visitors won't trust nor do business with you. That shows how powerful a website design is.
A professional digital marketing agency will support your business by creating a website that will build your business' credibility and visitor's trust using the latest trends in website design and development.
So whether you need a new website or want to revamp your unattractive website, professional website design and redesign team is what you need.
By making your website mobile-responsive
According to Statista, over 90% of web users browse the internet using mobile and smart devices.
Gone are the days when mobile users have to pinch and zoom every side of a webpage to find what they're looking for because websites shrink on mobile phones. Nowadays, the browsing experience on mobile devices has drastically changed.
Since Google launched its new search engine algorithm, popularly referred to as "Mobilegeddon" by SEO professionals, mobile responsiveness has been so important.
Hence, you need to ensure that your website is mobile-responsive and loads correctly in all devices, irrespective of screen size.
To ensure that your website is accessible by web users across all devices, a professional website design team will create a responsive website design for your business.
By delivering an awesome user-experience
About 85% of online shoppers say they wouldn't return to a website after having a bad user experience. And remember, you aren't the only in the business — you've got several competitors that customers can deal with.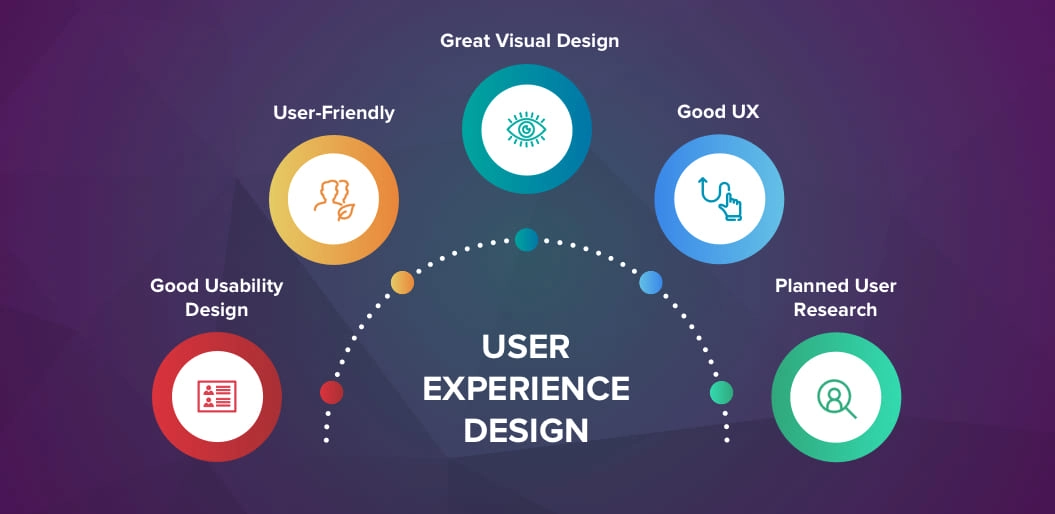 These competitors are striving to steal your potential customers. The only way to prevent them is to ensure that your customers go through the buyer's journey conveniently.
To make this possible for you, a professional website design team will ensure that your website has a well-structured layout and organized navigation to encourage more interaction with your customers making it possible and easier for your visitors to find what they're looking for.
By improving your website's loading time
Did you know that over 45% of your clients expect your web page to load in 2 seconds or less and would likely leave your page if it doesn't load in a few seconds?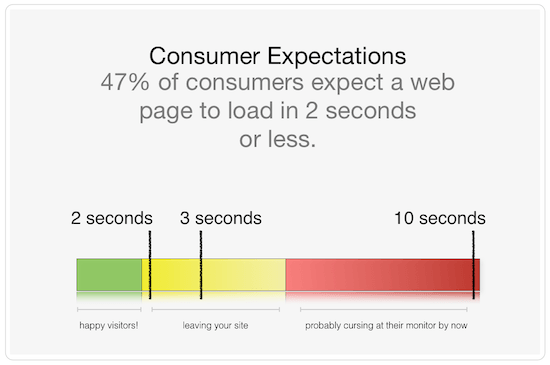 And for visitors that decide to endure the long loading time (possibly because of the useful or necessary content on the page), the slow load times may discourage them from returning in the future as over 75% of clients said they would not return to a slow-loading website.
That is why you must engage the service of a professional digital marketing agency to also improve and optimize your site's speed and not just the content. If your website is too slow, it will cost you both clients and sales.
2. Content Marketing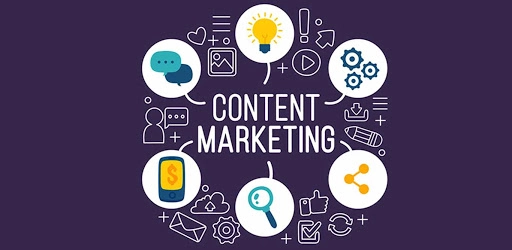 Content is an integral part of digital marketing. That is why you need a professional digital marketing agency to handle your content marketing.
The professional content marketing team will help you to develop relevant content of all forms to engage with your audience.
Irrespective of your digital marketing channels (search engines, social media, email marketing, etc.), any professional content marketing service should be able to increase traffic to your website and expedite your sales cycle.
The expert content marketing team will produce relevant content (text, video, and picture) to attract and engage your audience, build their trust, and influence them into making purchases.
Professional content marketing services include strategy development, content development, editing, publishing, and management.
Research shows that over 70% of B2B companies are increasing their content marketing activities. Here are reasons why you too should invest in content marketing:
Businesses that adopt content marketing have about 6x more conversions than non-adopters.
Content marketing costs 62% less than outbound marketing
Content marketing supports and enhances your search engine marketing, social media marketing, and email marketing efforts
Content marketing generates 3x more leads than outbound marketing
Websites that produce regular content receive 8x more traffic.
3. Search Engine Optimization (SEO)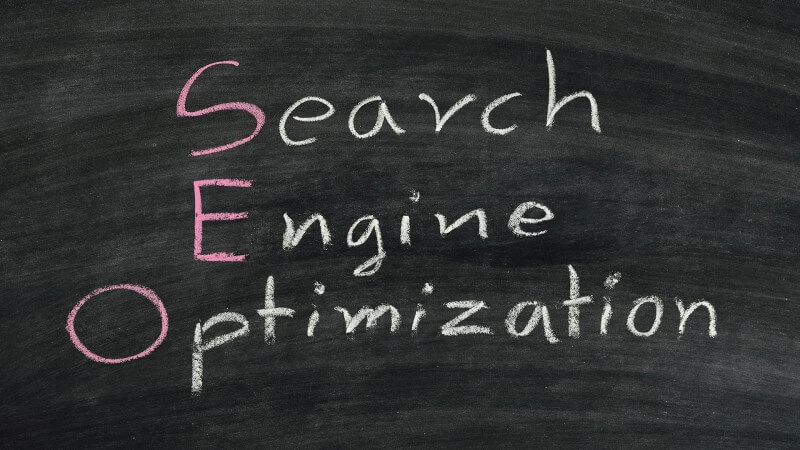 Are you looking for an organic way that potential customers would find you on search engines? Then you need professional search engine optimization services.
Search engine optimization services from a professional digital marketing agency will help your website rank high for the relevant keywords for your business.
Millions of people search for products or services similar to yours every day. That's why you must ensure that these people see your business as well when they search online.
Every search engine optimization service should focus on these three key areas to grow your business:
Higher search engine rankings:
Search engine optimization services are designed to be ethical and result-driven.
Top digital marketing agencies make use of the latest trends, strategies, and tools to rank your web pages higher on Google's first-page organic results using the right keywords so that your business gets noticed by the right audience.
Quality website traffic:
Billions of consumers use Google to search for the products and services they need daily using keywords.
Showing up and ranking higher on Google's first SERPs for the right keywords would have a big impact on the amount and quality of traffic to your website.
That is why the goal of your digital marketing agency should be that when relevant searches for your business, products, or services are made, the search results include your business in a conspicuous position.
Measurable results:
Marketing tactics that are not measurable are rarely reliable and cannot be modified.
That's why every top digital marketing agency would give you detailed reports on the success of their SEO campaign in a clean, clear, and easy-to-understand manner.
Some of the metrics and data would include your web pages positions on Google SERPs, CTR, traffic generated, sources of traffic, leads converted, etc.
Transparency in results and deliverables from SEO campaigns should come without a question from a reliable digital marketing agency.
4. Social Media Management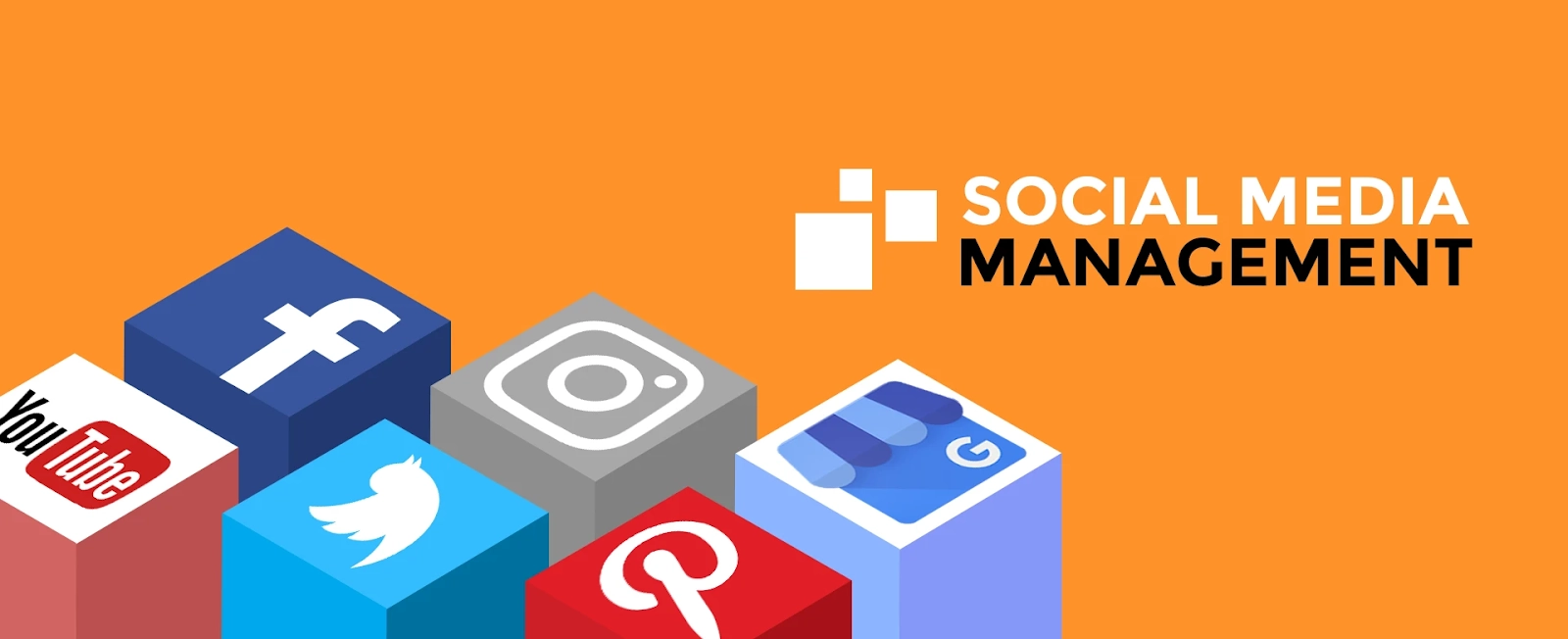 Only a professional digital marketing agency would help your business to become well-positioned on the internet and to reach out to more targeted prospects through social media advertising.
Presently, there are over 65 social media networks globally, which include Facebook, YouTube, Twitter, Instagram, Pinterest, LinkedIn, etc.
Social media is growing in terms of its reach and impact, and over 54% of social browsers currently use social media to research products.
With social media advertising, you can leverage social media channels (where your target audience is dominant) to bring your product or service before thousands of people.
A professional digital marketing agency would use highly targeted social media advertising tactics that help you to direct your campaign to the audience of your exact demographic at an affordable rate.
With social media advertising services, you can create engaging social ads, target your exact demographics, and optimize them for the best results.
More so, social media management services will help your business by using these three key tactics:
Developing brand awareness to generate and increase followers:
Building a niche on social media begins with building followers and building your followers will help your business increase referral and word of mouth.
A professional digital marketing agency will help you increase your social media followers with people "relevant" to your business and also ensure that your followers are the exact match of the demographics, behaviors, and interests of your target customers.
Building engagement and relationships:
Growing followers is not enough. You need to also build a strong connection with your followers with social media content that generates high engagement (likes, retweets, comments, etc.) with your followers.
The stronger the engagement you have with your followers, the stronger your connection with them, and the more likely they would buy from you.
Increasing Traffic and Conversions:
Once your business is strongly connected with followers, you'll be able to develop effective social media advertising campaigns that will drive social media users to your website as high volumes of traffic.
Increasing your website traffic has a direct influence on your customer base and sales. And to increase conversions, a strategic digital marketing agency would use CTAs and add-on retargeting ads that track your recent website visitors.
5. Pay-Per-Click (PPC) Management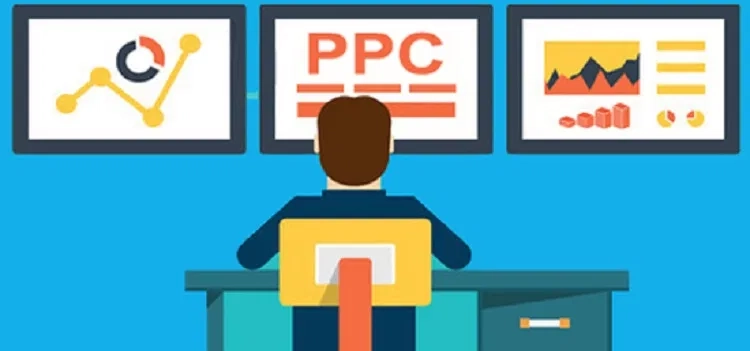 Did you know that lots of people are searching for products or services similar to yours right now on the internet?
They are using search engines like Google, Bing, and Yahoo! to find relevant businesses that meet their needs.
PPC management allows you to place your ads on Google (search engines and affiliate sites) so that they show up when people search for related products and services.
Normally, PPC Management Services helps your business grow in two unique ways:
By generating high-quality traffic and increase conversions:
Did you know that over 90% of all online experiences start from search engines, especially Google?
People are constantly searching Google for answers and solutions to their problems, a percentage of which your business can solve.
This is an opportunity for you to generate high-quality traffic to your website from search engines and watch your conversions explode using PPC, also known as search engine marketing.
Through the use of PPC management services, such as Google Search Ads, Google Remarketing Ads, and Google Shopping Services, you can pull new customers to your business immediately.
Get results instantly:
Unlike organic search, PPC drives instant traffic to your website once it's set up. With PPC, your ads will be on the top of Google's first SERPs instantly.
However, just as its name shows, PPC is pay per click. You pay for each click on your search ads.
A professional digital marketing agency will help you to avoid unnecessary spending and only pay for clicks that convert users into leads and leads into customers.
6. Email Marketing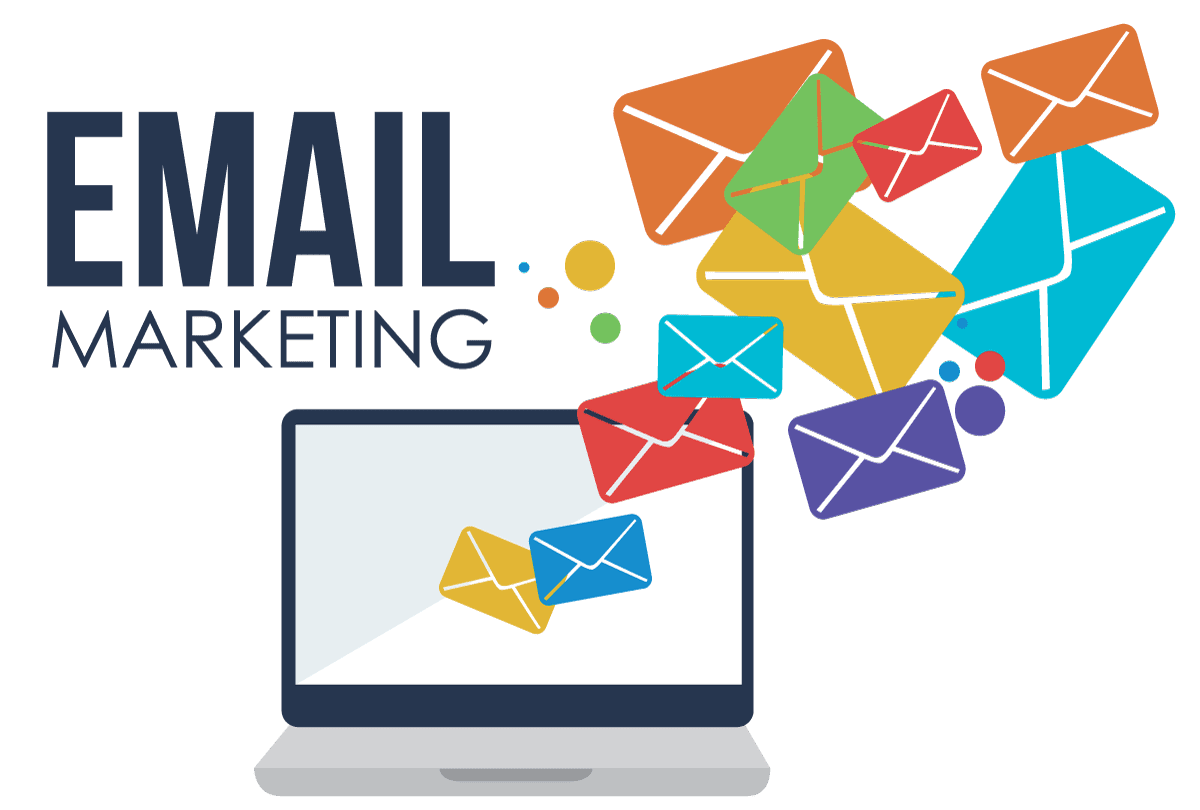 Email marketing is an ideal way to nurture your lead. This is because it's an efficient way to turn leads into clients.
It generates a higher ROI for you. For every $1 you spend on email marketing, you get over $40 in revenue.
The essence of email marketing is to move your prospects from one stage of the marketing funnel to the next. With email marketing services, you can easily and affordably speed up your sales cycle, saving valuable time.
Expert digital marketing agency would help you develop engaging email newsletters and automation sequences that will make your audience more likely to patronize your business.
That is, the digital agency would curate and send "drip email campaigns" that convert your leads to buy your products and services or "email automation sequences" that send a systematic flow of emails to motivate your leads.
Here are a few reasons why you should consider using email marketing services:
About 86% of consumers prefer to receive promotional emails from companies they do business with.

For every $1 spent in email marketing, the average ROI is $43.

More than 80% of consumers check their email daily

One-third of consumers made purchases through emails

Over 3.8 Billion people have active email accounts.

The truth is that customers prefer to receive emails from brands they do business with, but only if it's valuable and personalized content.
Expert digital marketing agencies will help you create email campaigns that will increase engagement with your leads.
Does Digital Marketing Campaign Work? (Case Studies)
Several business owners have witnessed significant growth in lead, sales, and revenue over the years – thanks to digital marketing.
Here are some case studies to prove the benefits that digital marketing holds for your business:
#1) American Egg Board Experienced an Increase Of 22% in Website Traffic And 87% in Mobile Traffic Through Website Revamping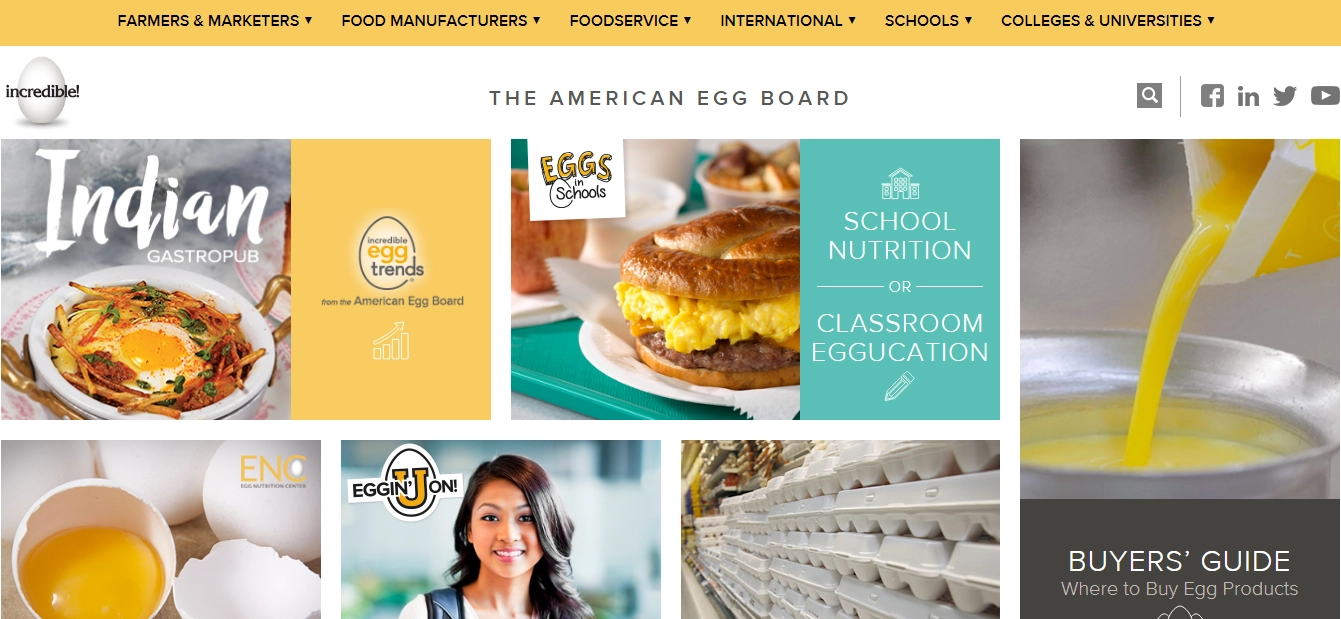 Most online users dislike websites with a sloppy look. 38% of people will stop visiting a website if its design is unattractive and sloppy. Here is an example.
The American Egg Board (AEB), a business that connects America's egg farmers with consumers and communicates the value of The Incredible Edible Egg™, relied heavily on organic traffic to drive awareness and stimulate demand for egg consumption.
Nevertheless, the company still realizes declining traffic and organic visibility, year-over-year.
American Egg Board revamped its website to make it more search-friendly, maximize visibility through SEO Strategy, developed an integrated site-wide keyword strategy, uncovered user intent and organized the website's content, improved UX, and removed and merged sections of the old website to support keyword strategy.
The keyword strategy involved using medium-tail keywords, short-tail keywords, and long-tail keywords.
American Egg Board also used Google's predictive searches to get a bucket full of relevant medium-tail keywords to use.

Finally, the American Egg Board adopted social media marketing to reach out to more people on mobile devices.
The result: The website revamping made the content discovery on the American Egg Board's website quick and easy for both users and search engines. This improved the overall ability of the website to improve the visitor experience.
The company experienced an 87% increase in mobile traffic, a 22% increase in website traffic, and a 39% increase in recipe sharing.
#2) How Better Blogging Strategy and CTAs raised ranking for Kids Klub Dentistry by over 84 positions
Kids Klub Dentistry wanted to increase its website's visibility in local search engine rankings for the sole purpose of obtaining more patients and increasing visibility and authority online and increasing ROI.
Kids Klub Dentistry analyzed the major desired search engines including Google, conducted strategic keyword research, and improved the web content to ensure that titles, headings, content, and keywords were properly optimized.
The company also improved upon its social media advertising campaign to increase client engagement, trustworthiness, and review.
The result: In just one year, Kids Klub Dentistry's online rankings increased by over 84 positions, Kids Klub Dentistry's organic traffic increased by over 17%, and client engagement increased with over 39 reviews.
#3) How Belden Brick Company Increased Converted Visitors by Over 85% by Improving Its Website Structure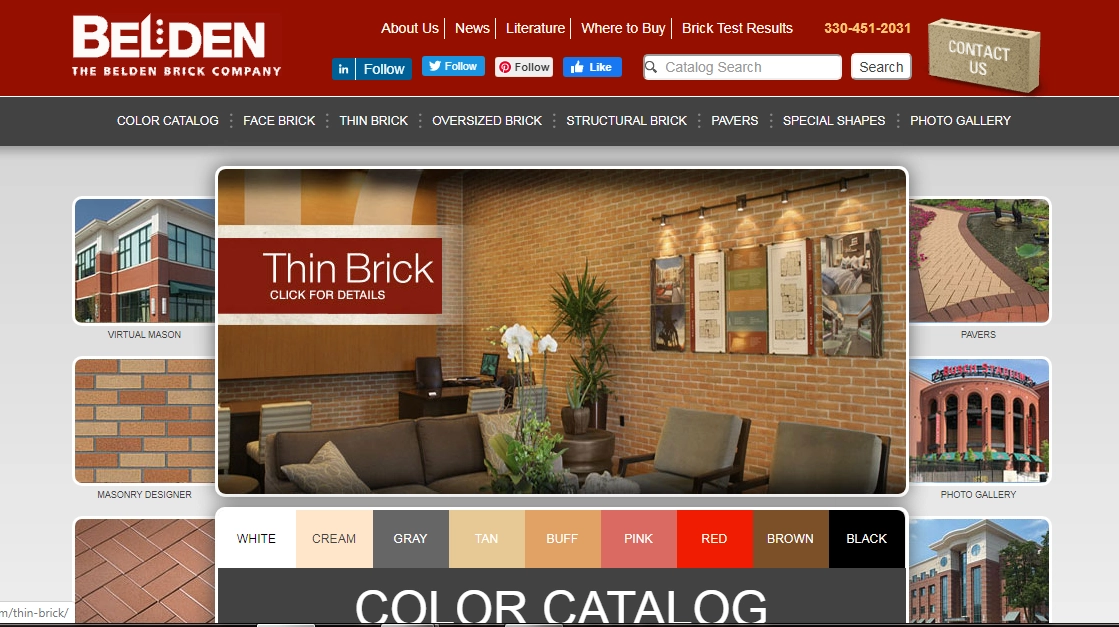 Belden Brick Company has many pages given its huge product catalog. The company has a problem with enhancing its existing website and making it work better for clients and to attract more leads.
Since the size of the website requires a lot of consistency for a heavy increase in leads.
The company redesigned its website to look updated and cohesive at all times. The company also optimized its website code and web content to enable better UX.
The result: In less than a year, Belden Brick Company experienced an increase in converted visitors by over 85%. There was also an increase in the number of people who revisited the website.
Final thoughts
Considering the many benefits your business stands to gain from Digital Marketing Strategies above, don't hesitate to contact us today to find out how we could help you to develop winning strategies for increasing organic traffic and ranking from Google and growing your business' revenue.